British Royal News: Archie And Lilibet Will Only Get Their Royal Titles If Harry And Meghan Do This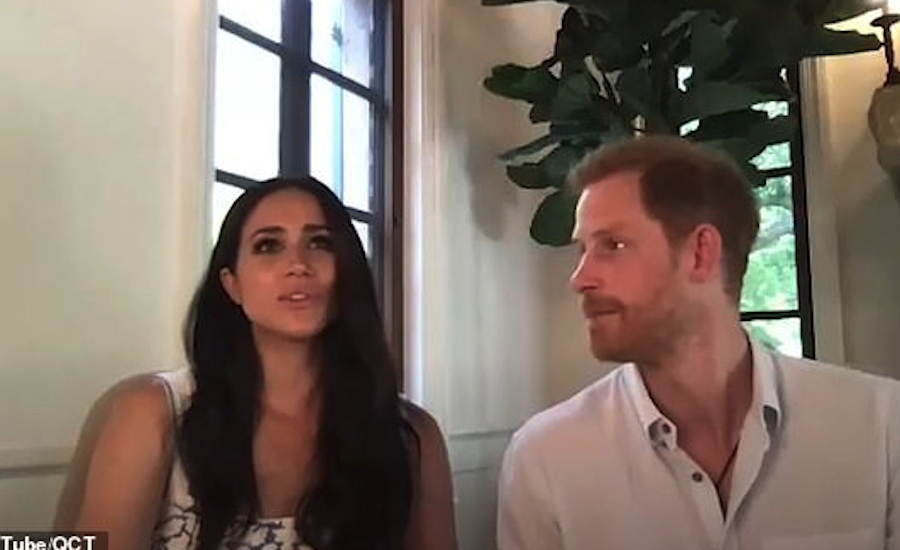 British Royal News says that there's still a possibility that Prince Harry and Meghan Markle's two children Archie and Lilibet might get their royal titles but that's only if the Sussexes comply with some of the royal family's demands. Here's what you need to know.
British Royal News: Archie And Lilibet Will Only Get Their Royal Titles If Harry And Meghan Do This
Apparently, King Charles and other members of the firm believe that the only way Archie and Lilibet can get their royal titles is if Harry and Meghan stop throwing the royal family under the bus in the same way they've done so many times now. As many royal fans know by now, Harry has revealed a lot details of what happened behind the scenes at Buckingham Palace, including a huge physical fight that he had gotten into with Prince William and another fight that Meghan had with Kate Middleton over bridesmaid dresses before their royal wedding in 2018. If that weren't enough, Harry had also called Camilla Parker Bowles a villain and suggested that King Charles was emotionally unavailable as a father while he was growing up.
British Royal News: What's Next For Harry and Meghan?
Well, sources now say that for the royals, they believe enough is enough. They want Harry to stop airing out everyone's dirty laundry in the very public way that he's been doing these last couple of months. According to GB News, one source close to the situation put it this way, "The matter of titles is still up in the air. The feeling is that the titles need to be earned. The royals need to know that they can trust Harry and Meghan not to keep damaging the reputation of the family."
So far Buckingham Palace has not made any comments about the matter, but it doesn't seem like Harry and Meghan care too much at this point. That's because they've made no indication of wanting to rejoin the royal family as it is. 
Tell us British Royal Family fans, how do you feel about this story? Contribute to the buzz by dropping us a line with your thoughts in our comments section below. We'll make sure to update you with all of the latest information about King Charles, Prince William, Kate Middleton and the rest of the firm right here.
Be sure to catch up with everything on the British Royal Family right now. Come back here often for the British Royal Family news and updates.