The Young and the Restless Spoilers UPDATE Wednesday, January 25: Special Tribute Episode Celebrates Lauren's 40 Years in Genoa City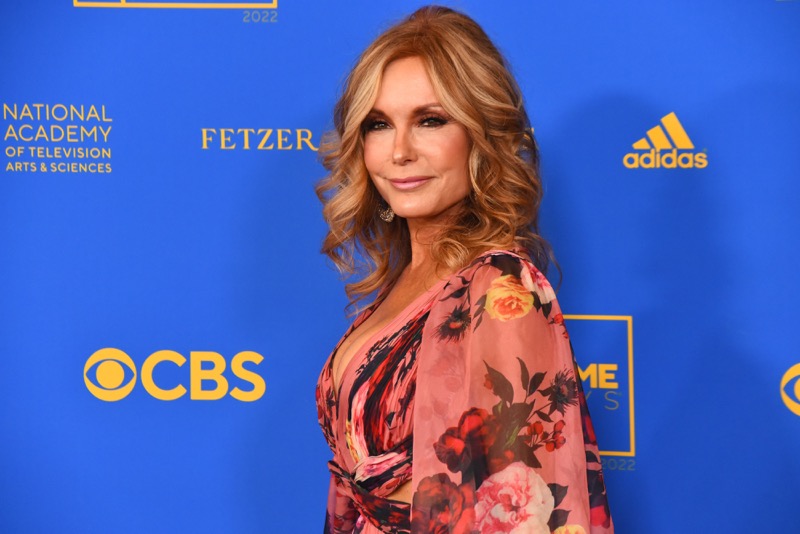 The Young and the Restless (Y&R) spoilers for Wednesday, January 25, show that fans are in for quite a treat as the Genoa City, Wisconsin based soap will honor the legendary actress Tracey E. Bregman (Lauren Fenmore Baldwin) with a tribute reel. The actress has portrayed live wire Lauren for 40 years and what better way to celebrate than with a special epi?
The Young and the Restless spoilers: Lauren Baldwin's Big Night
The way it goes down is that Lauren, a fashion mogul, will be treated to a celebration, and along the way there will be plenty of fun flashbacks. Longtime viewers will thrill to moments from memory lane and newer viewers will get a glimpse as to how Lauren came to be in the present day.
It all kicks off as Lauren is given a Lifetime Achievement Award for Leadership in Fashion. The award ceremony will happen offscreen, but fans will there for the afterparty at, where else, The Grand Phoenix!
The Young and the Restless spoilers: Lauren and Her Tribute
All of Lauren's most cherished people will be on hand to help her celebrate and that includes her son with Michael Baldwin (Christian LeBlanc), Fenmore "Fen" Baldwin (Zach Tinker).
And what would a GC party be without Gloria Bardwell (Judith Chapman)? Glo brings the fun when she returns to share in the festivities with her DIL Lauren. Speaking of the Fisher fam, Kevin Fisher (Greg Rikaart) will also be there so it should be a swell night. For those wanting to see more of Rikaart, he is playing Leo Stark on Peacock's Days of our Lives.
The Young and the Restless spoilers: Kevin Fisher At the Party
There will also be an appearance of one of Fenmore's employees, Trey (Julian Larach) and he will have some interesting dish.
Four decades means there will be tons of flashbacks, including way back to the 80s when big hair ruled!
At some point Lauren will have occasion to look back to the past during her party and that's when the real fun will begin. Right beside her is husband Michael Baldwin and we can't wait to see the savvy lawyer who also had quite the past, including one with Phyllis Summers (Michelle Stafford) back in the day.
This episode will be very welcomed as 2023 kicks off. While we don't know how the future will turn out, we can always take a comforting stroll down memory lane to remind us of what has been, and maybe what will be. Kudos to Tracey, she's given fans many, many cherished memories over the past 40 years!
Be sure to catch up on everything happening with Y&R right now. Come back here often for The Young and the Restless spoilers, news, and updates.
Editorial credit: Michael Mattes / Shutterstock.com