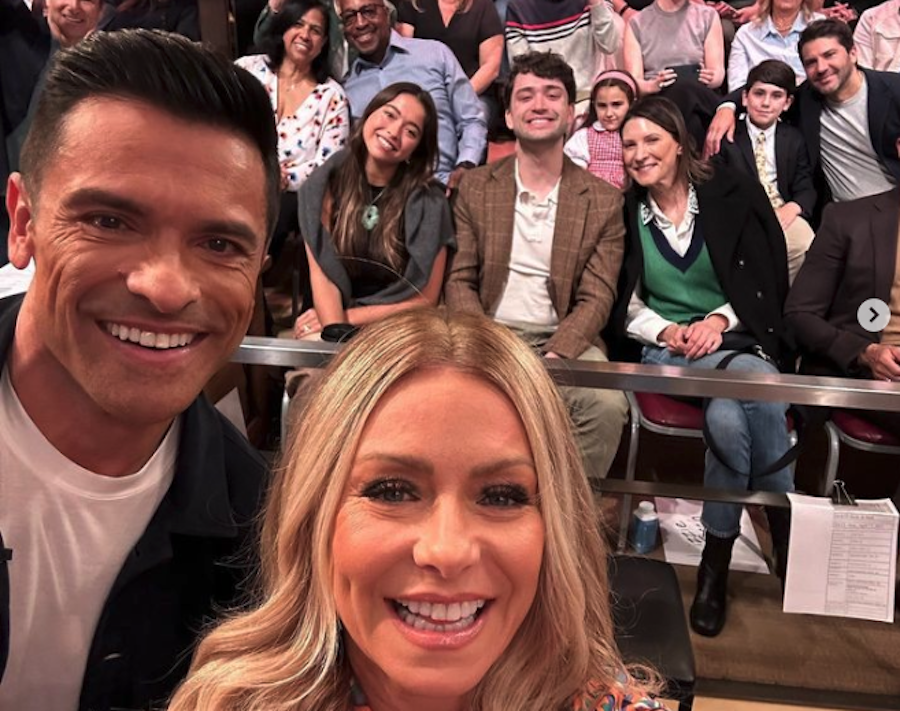 It looks like she knows what she's doing after all. Even though the critics have panned them for their awkward and fake banter and their over-the-top public displays of affection, Kelly Ripa and her husband Mark Consuelos have something to celebrate. That's because their Live! show has managed some major ratings ever since Mark joined the show. Keep reading below for everything you need to know.
Kelly Ripa Has The Last Laugh For This Reason
According to new reports, for the week of Mark's debut, 'Live with Kelly and Mark' saw its best ratings since the week of January 16th. It also saw an additional 2.4 million viewers and achieved a 1.7 rating in the 18-49 demo. That's great news considering the fact that so many critics were slamming the show and Kelly's behavior with her husband in front of the cameras.
With that said, it seems like a lot of people are tuning in just to hate watch Kelly and Mark. But for the couple, it also seems to be working to their advantage. Some have even commented on the ratings news with, "Two of the most ANNOYING people on television. Well. Nothing accounts for the weird television tastes of American audiences (see the AWFUL Housewives franchise and Kelly's equally annoying friend Andy Cohen," along with, "The Show is called Live with Kelly & Mark they are pre record (3) episodes a week only (2) shows are live a week. Ratings will go down give it time. Disney is planning a huge layoff in June 2023 so maybe these two will go as well. Fingers crossed."
What's Next For Kelly And Ripa?
Another critic wrote, "Good for them on the ratings but I don't see this show lasting very long. Kelly is very annoying and even disrespectful towards Mark. She keeps on talking over her husband like she's the only person who needs to be heard. I can imagine that she also talks like that at home too. Who knows how long Mark will put up with it."
So far Kelly and Mark themselves have not made any comments about the criticism. Here's hoping that their show will last throughout the summer, right? 
Tell us celebrity gossip fans, how do you feel about this story? Contribute to the buzz by dropping us a line with your thoughts in our comments section below. Also, come back here for all the latest news about your favorite Hollywood and reality television stars right here.