Nikki Newman Makes A Discovery, Lauren's Important Meeting, Billy Abbott Makes A Confession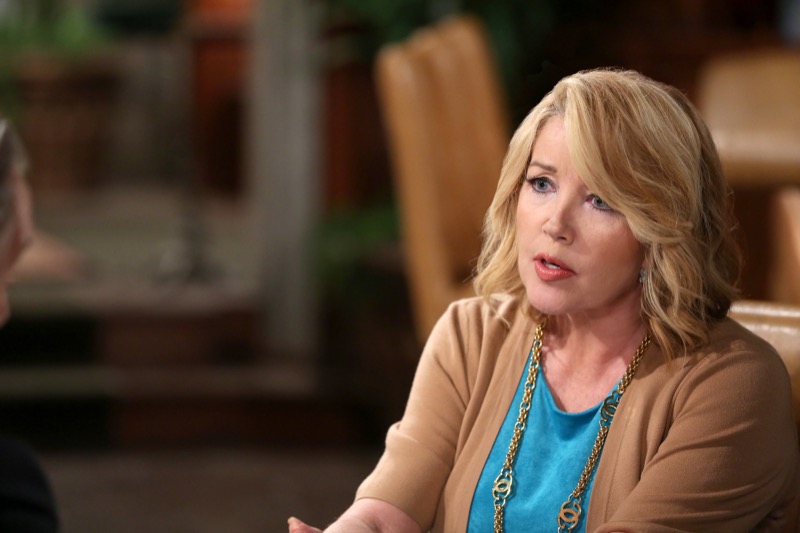 The Young And The Restless weekly spoilers for January 23 to January 27 indicate Nikki Newman (Melody Thomas Scott) will discover Diane Jenkins' (Susan Walters) latest ploy. Lauren Fenmore Baldwin (Tracey E. Bregman) will have an important meeting while Tracy celebrates her 40th anniversary as Lauren. Billy Abbott (Jason Thompson) will confess Chelsea Lawson (Melissa Claire Egan).
 Nikki Newman Discovers Diane Jenkins' Latest Plan
The Young and The Restless spoilers reveal Victor Newman (Eric Braeden) will seize an opportunity to further his plan to get Adam Newman (Mark Grossman) back into the fold.
Nikki will notice Diane's latest scheme. Of course, Jack Abbott (Peter Bergman) just stole Nikki's necklace for her. Diane will later slow things down with Jack. Does Nikki have anything to do with that?
Phyllis Summers (Michelle Stafford) will make Daniel Romalotti Jr. a promise. Unfortunately, Phyllis has a real problem with following through.
Billy and Chelsea will discuss their future. These two have gotten a lot closer in the past few weeks. Is there a reunion in the works? Will Billy and Chelsea fall apart before they get together?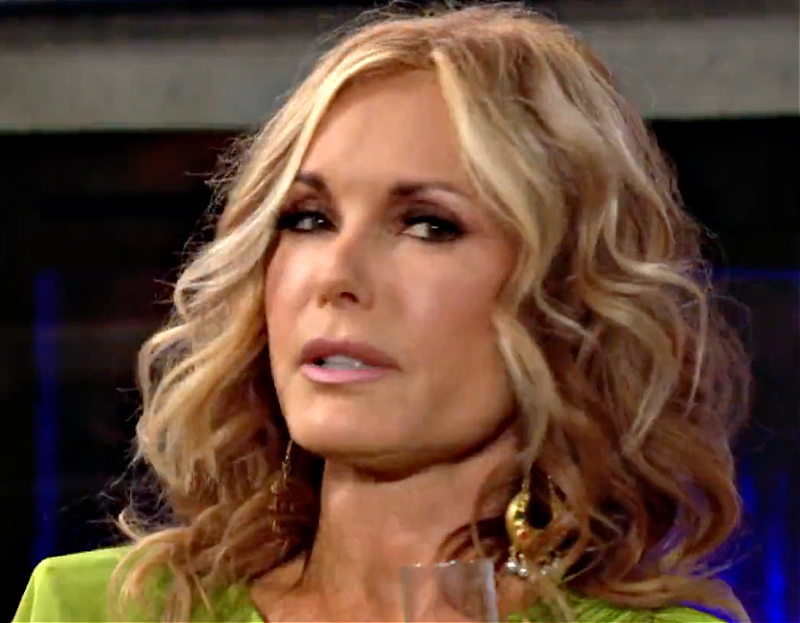 Y&R spoilers: Lauren Fenmore's Important Meeting
Devon Hamilton (Bryton James) and Lila Winters (Christel Khalil) will struggle to find some common ground now that Jill has refused to allow Devon to take this company back.
Lauren will have an important meeting as someone new comes to Genoa City. Tracy will enjoy the spotlight as she celebrates 40 years as the resident mean girl. This is sure to be an exciting episode. Fenmore Baldwin (Zach Tinker) is rumored to appear sometime soon.
Tucker McCall (Trevor St. John) will cross the line once again. Of course, Tucker makes a habit of this, so who is hit going after this time? Tucker has done nothing but cause problems since he came to town. Why should now be any different?
Phyllis Summer (Michelle Stafford) turns on the charms. Phyllis has a knack for stirring up trouble; one can bet she's on a role. Kyle Abbott (Michael Mealor) will worry about his parents. Kyle will be more concerned when Diane puts on the breaks with Jack.
The Young And The Restless Spoilers: Billy Abbott Makes A Confession
Billy will confess his feelings to Chelsea. Billy and Chelsea have been growing closers since she tried to jump off a building. Is Chelsea ready for a relationship after all of that?
Victoria Newman (Amelia Heinle) will enjoy pushing Tucker's buttons. Victoria can't help but rub it in that Tucker lost his bid to take over Chancellor-Winters.
Be sure to catch up on everything happening with Y&R right now. Come back here often for The Young  And The Restless spoilers, news, and updates.