The Young and the Restless Spoilers: Here's What Fans Think Of Trevor St. John As Tucker McCall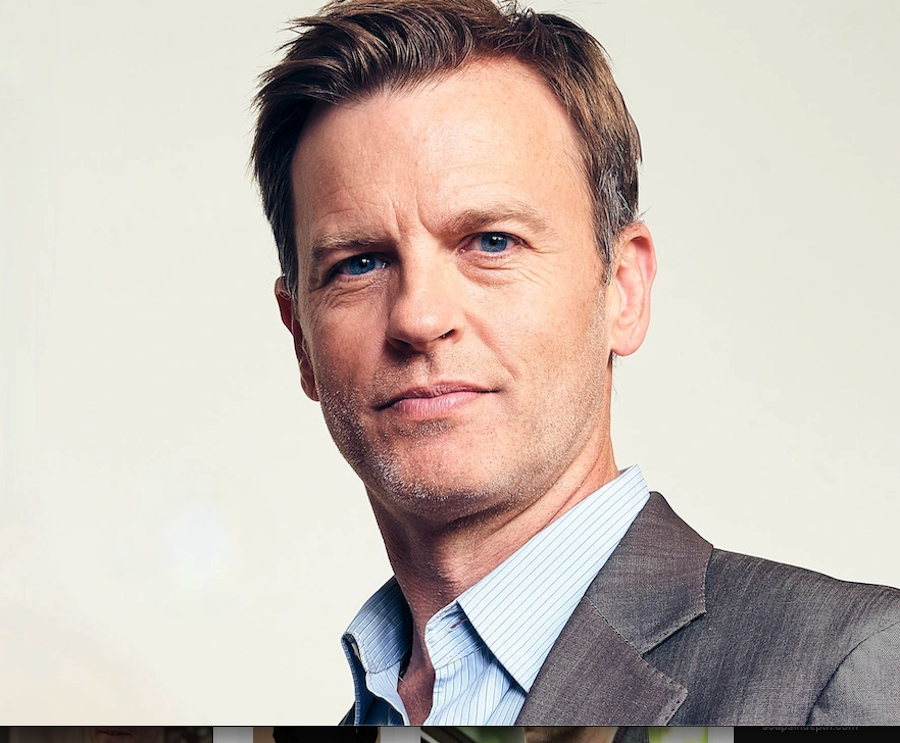 The Young and the Restless fans sure have a lot to say about newcomer Trevor St. John. The actor made his debut this past week as his new character, Tucker McCall, and of course, fans have been talking about his role non stop. Here's what you need to know.
The Young and the Restless Spoilers: Here's What Fans Think Of Trevor St. John As Tucker McCall
From what we know, Tucker is a man who has a past connected to Diane Jenkins. And let's just say that she's none too pleased about seeing him in town. Of course, it didn't take long at all for both The Young and the Restless fans and critics to weigh in on Trevor's new role. Many took to social media to write comments such as, "I guess I'm in the minority, I kind of enjoy Y&R, of course I've only watched since 2019, so I have no real history with the show. According to the Y&R Wiki, both JIll and Tucker were born September 29, 1957, which would make the characters 65. Trevor is 51. I don't care, as long as the acting is good," along with, "TSJ is a decent actor and good looking. So he might do well. However, it's just hard to swallow his character is supposed to be Katherine's son who's roughly the same age as Jill. Now he's younger than Jill's son. I guess if they play him more with Devon we can get past it."
Yet, another fan said, "The issue is Jesse Walton is 73 years of age, and Tucker's two former portrayers, William Russ & Stephen Nichols, are both 71. The de-aging of Tucker to accommodate Trevor St. John is the problem… especially when there were more age appropriate actors available for the role."
The Young and the Restless Spoilers: What's Next For Tucker?
And then there was this comment: "I was excited to see TSJ as this new interesting character. and didn't realize until I read this article that he is supposed to be Tucker McCall??? Say, what? Now I am totally disappointed and baffled. Tucker McCall should be 10-20 years older than TSJ (Stephen Nichols played him previously) . Plus Tucker was ill-conceived from the very beginning. Why the heck would they bring back that character, and make him so much younger? Makes absolutely no sense. He is supposed to be Devon's father? Really?… Really?? If this is true, it is so unbelievably stupid. And what a waste for a great actor like TSJ. Why would they not make him a completely new, interesting character? This is classic Josh Griffith. You start thinking he has come up with a great plot twist that will lead to a great new storyline, but then he totally screws it up."
Of course, The Young and the Restless fans will have to tune in to find out what will happen next! In the meantime, let us know what you think by leaving us a line with your thoughts in our comments section below. The Young and the Restless airs weekdays on the CBS network. Check your local listings for times.
Be sure to catch up with everything on Y&R right now. Come back here often for The Young and the Restless spoilers, news and updates.