Days Of Our Lives News: Brandon Barash Celebrates His Mother's 70th Birthday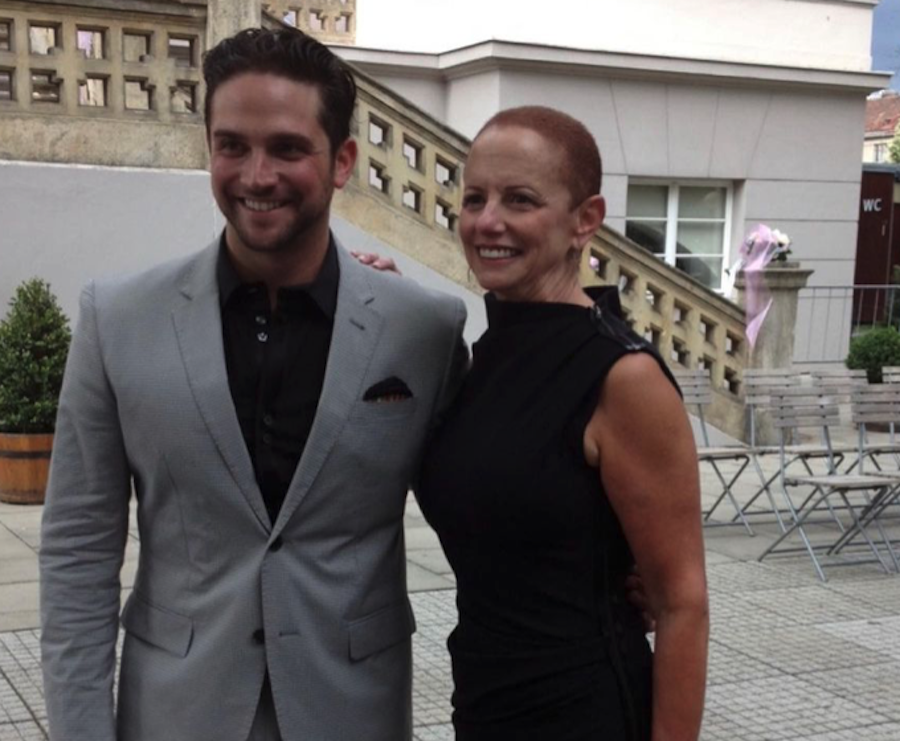 Days of Our Lives news says that Brandon Barash (Jake Lambert) has a very special reason to be in a celebratory mood! That's because his mother has just turned 70! And yes, he was definitely blessed in the gene pool in more ways than one. Here's what you need to know.
In celebration of his mother's 70th birthday, Brandon shared several photos of his mother Susan Gale on his Instagram page. He captioned it with, "eventy(?!) has never looked so good. Ma — I'd have been lost in many a situations without your love and guidance…and your cooking! You've taught me many things — most importantly your ability to swear in a way that'd make Andrew Dice Clay blush. Happy 70. Love you to infinity and beyond."
Days Of Our Lives News: Brandon Barash Celebrates His Mother's 70th Birthday
Of course, it didn't take long at all for both Brandon's fans and followers to comment on his photo. Many of them wrote, "Wow those are some damn good genes!! Happy Birthday to your mom!! What a stylish mom. And I love a good woman who can swear!" along with, "I love that your mom has a sailor's mouth. Us woman love our sailor's mouth. It just flows perfectly from us. She's absolutely stunning too. Happy Birthday to her."
Another fan wrote, "Now we know why you are perhaps the most handsome man in all of daytime television. It's because you've got such a beautiful and youthful looking mother. I would say that she were lying if she told me that she was indeed 70 years old. Happiness looks good on her."
Days Of Our Lives News: Brandon Barash Has A Lot Of Love In His Life These Days
With so many great females in his life – including his fiance Isabella Devoto, his daughter Harper and the entire female cast of Days of Our Lives – it's no wonder that Brandon always looks like a happy duck, right? And yes, we agree with all of his Instagram followers that his mother Susan looks great. If she could share her beauty secrets with us, that would be even better. Ha! 
In the meantime, let us know what you think by leaving us a line with your thoughts in our comments section below. Days of Our Lives airs weekdays on the NBC network. Check your local listings for times.
Be sure to catch up with everything on DOOL right now. Come back here often for Days of Our Lives spoilers, news and updates.