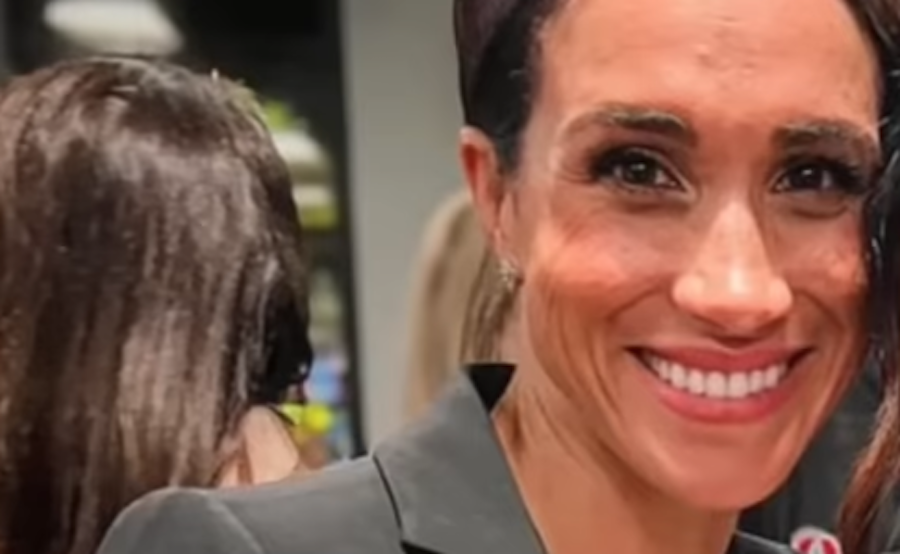 Meghan Markle has once again managed to put the spotlight on herself during a very special day for another member of the British Royal Family.
The Duchess of Sussex apparently decided to call the paparazzi to supposedly 'catch' her while she was out and about shopping in Montecito on Tuesday.
And while this certainly wouldn't be much of a big deal on any other day, she happened to plan her pap shots on King Charles' birthday. Here's what you need to know.
Meghan Markle Slammed For Her Behavior On King Charles' Birthday
It's very rare that the Duchess of Sussex is caught by the paparazzi whenever she's running her errands near her home in Montecito.
But for some reason or another, Prince Harry's wife looked like she had it all planned out on King Charles' birthday.
A lot of royal critics say that Meghan knew exactly what she was doing when she decided to put one of her most casual outfits on and go out with her gal pals for a quick shopping trip knowing all too well that she would be stealing the headlines from her father-in-law back in the UK. That's exactly what happened, too.
No one seemed to have cared that it was King Charles' birthday as the focus has once again been put on Meghan Markle and what she happened to be wearing on her shopping trip.
Did Meghan Markle Plan Her Pics On Purpose?
Of course, the Duchess of Sussex herself has not made any comments about the matter but a lot of people say that this was a sneaky move on her part.
Clearly, she knows what she's doing. Now, whether or not her husband Prince Harry co-signed this, no one knows, but a lot of critics out there are slamming Meghan for her behavior.
One critic even wrote, "Funny how the paps never catch her with the kids or in the supermarket, always dressed up ready to be papped. Strange it's like she knew they would be there."
Here's hoping that King Charles doesn't do a pap stroll on Meghan's birthday next year, right? Watch this space.
Tell us, what do you think of this story? Drop us a line in our comments section below with your thoughts.
Also, don't forget to come back right here for all the latest news and gossip about all of your favorite British royals, Hollywood actors, and reality television stars. We've got you covered.