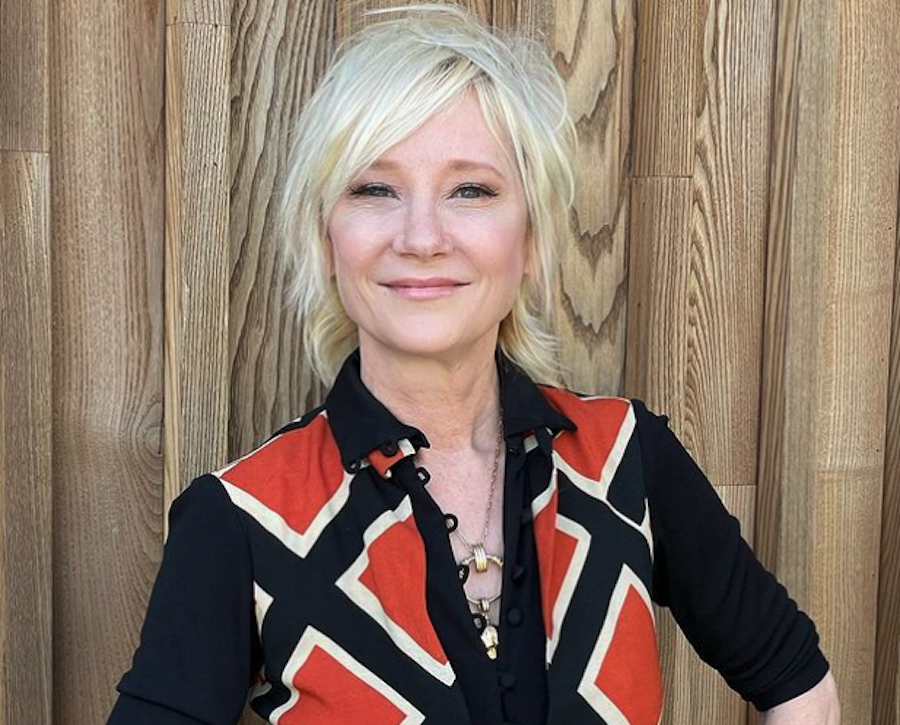 For those who are fans of Another World alum and Hollywood actress Anne Heche, we've got some disturbing news. There are new reports that says Anne, who played Vicky and Barley on Another World, was involved in a very serious car accident on Friday. Here's what you need to know.
Another World Alum Anne Heche Severely Burned After Car Accident
TMZ reports that Anne was supposedly travelin at a high rate of speed and lost control of her car. She then slammed into a house, which burst into flames. Thankfully, Anne was rescued and taken to a hospital, but she is also in critical condition.
The actress was taken to a local hospital by the Los Angeles Fire Department.  It took firefighters more than an hour to "access, confine and fully extinguish the stubborn flames within the heavily damaged structure," the LAFD said.
Another World Alum Anne Heche In Critical Condition
"Anne is in the ICU, she's lucky to be alive. She has severe burns and has a long recovery ahead. Her team and her family are still trying to process what led up to the crash," a source close to Anne told CNN.
Many daytime television fans remember Anne the best as twins Vicky Hudson and Marley Love on Another World, which she was on from 1987 to 1991. She also earned a Daytime Emmy Award for her role. Anne then made her way to Hollywood and starred in films such as Donnie Brasco, Six Days Seven Nights, and Wag the Dog.
Back in 2001, Anne opened up to ABC News about some of the mental issues and abuse she had endured as a child. She said, "I'm not crazy. But it's a crazy life. I was raised in a crazy family and it took 31 years to get the crazy out of me."
She also added, "I think everything I've done in all my insanity was to try to get my parents to love me. My father loved movie stars. I decided I needed to become famous to get his love. My mother loved Jesus. That was her thing. So I wanted to become Jesus Christ. I drank. I smoked. I did drugs. I had sex with people. I did anything I could to get the shame out of my life."
Until then, let us know what you think by leaving us a line with your thoughts in our comments section below. General Hospital airs weekdays on the ABC network. Check your local listings for times.
Be sure to catch up with everything on GH right now. Come back here often for General Hospital spoilers, news and updates.