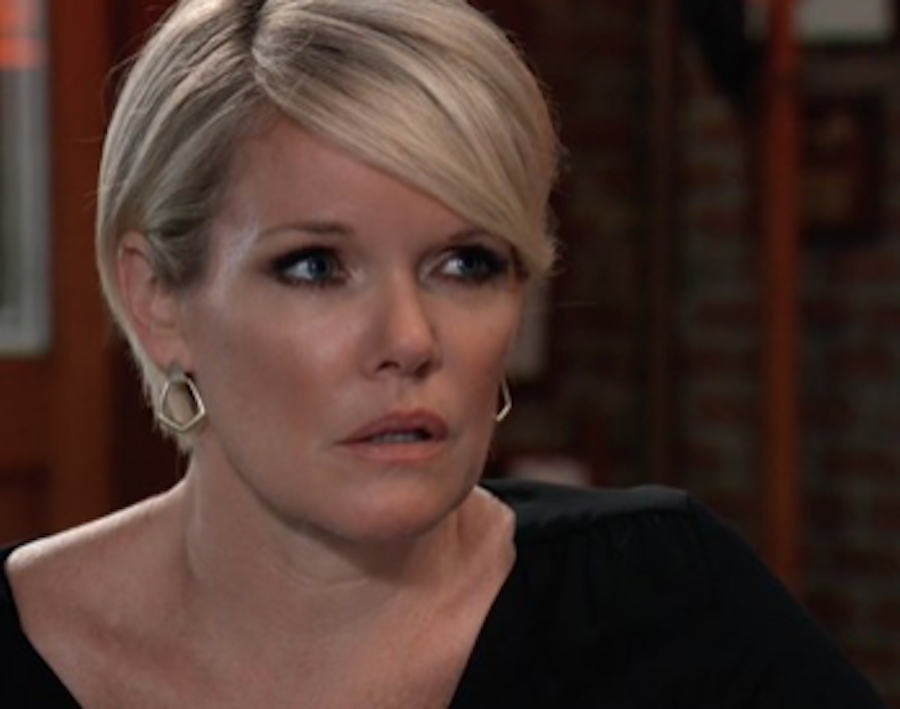 General Hospital spoilers say that there will soon be a death in Port Charles, and it's going to be one that will have people talking for a very, very long time. In fact, General Hospital Co-Head Writer Chris Van Etten recently told Soap Opera Digest that The Hook's first kill will rock Port Charles in more ways than one. Keep reading below for all of the spoilers you need to know.
General Hospital Spoilers: Someone Is About To Die In Port Charles
Speaking to the publication in a new interview, the scribe previews, "The Port Charles Police are chilled to discover that the weapon used on Brandon and the weapon used on Ava are one and the same. The implications are at once baffling and apparent. Apparent because it suggests that the same party is responsible for both crimes. But baffling because Ava and Brando seem to have very little in common. Unless or until the police learn what – if anything – ties these two together, they must operate under the terrifying prospect that the perpetrator may be selecting their target at random. No one is safe."
General Hospital spoilers say that the murder victim may be someone that has already been a target. And as we know, there's no such thing as a friend or an enemy but just frenemies in this fictional town of Port Charles.
General Hospital Spoilers: What's Next For The Residents Of Port Charles?
Van Etten continued, "Ava has few friends and fewer family. But she doesn't lack for enemies – whomever gave her the hook, as well as a slew of others. Now she's laid up in the hospital, vulnerable to anyone who might wish to see her dead – or in the case of her would be killer, finish the job. She may have survived one attempt on her life, but will she survive a second?"
Well, if it's not Ava, then it's going to be someone else pretty big, right? Of course, General Hospital fans will have to tune in each and every day to find out what will happen next. Until then, let us know what you think by leaving us a line with your thoughts in our comments section below. General Hospital airs weekdays on the ABC network. Check your local listings for times.
Be sure to catch up with everything on GH right now. Come back here often for General Hospital spoilers, news and updates.