General Hospital News: Pizza, Procrastination And Everything You Need To Know About William Lipton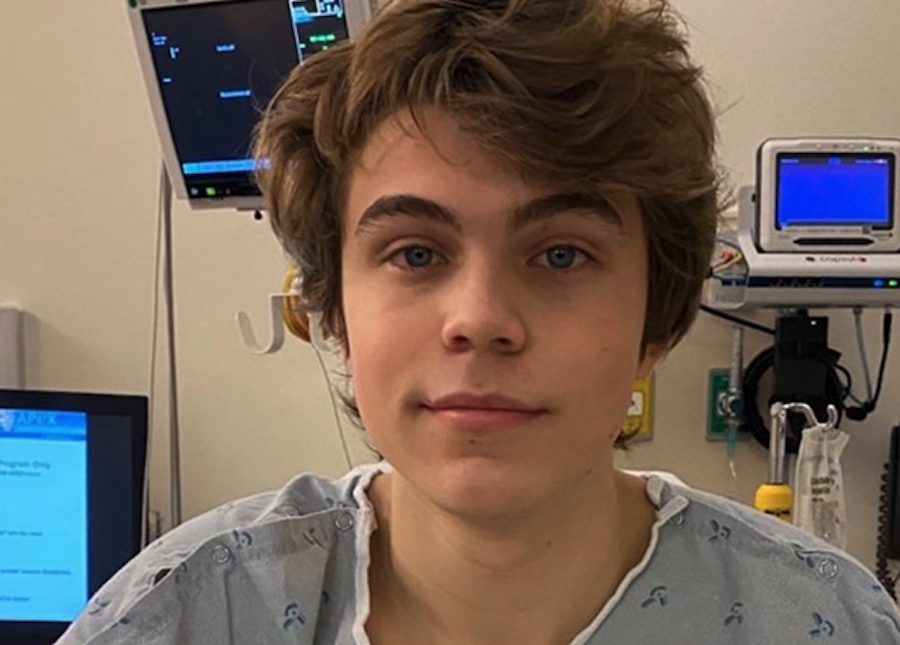 You think you might know him, but there's still so much to learn about him. Of course, we are talking about General Hospital star William Lipton, who plays Cameron on the hit ABC soap. The actor recently opened up about some of his likes and his dislikes in a new interview with Soap Opera Digest. Here's what he has to say.
General Hospital News: Pizza, Procrastination And Everything You Need To Know About William Lipton
While William might be spending more time inside a college classroom these days than an actual daytime television set, his fans still love hearing from him and that "college life" that everyone talks about. When asked what he likes on his pizza, he said, "My go-to custom pizza is Italian sausage, bell peppers and jalapeño. So good."
William also admitted that he's a procrastinator, but in a good way. He said, "It's songwriting for me. Sometimes I write little raps or something. I'll sit down with my guitar and write tunes that are, like, jokes or meaningless. Anything to avoid homework!"
Believe it or not, William also likes to collect things.  "Lately, I've been buying a lot of disposable cameras and printing out the photos. So, I'm collecting memories in college," he shared while also adding that he would love to pick up a new skill. "If I could be a really good basketball player, that's definitely what I'm doing. I feel like all my friends are, and it's humiliating [laughs]."
William is also someone who likes to show off his fancy footsteps on occasion. When asked what song gets him going on the dance floor, he said, "'Dancing Queen', ABBA. If I'm outside of a party and I hear that song, I'm going in."
General Hospital News: William Wants To Master A New Skill
Talk about a dancing king, right? Now, as far as what's in store for William on the small screen remains to be seen. Of course, General Hospital fans will have to tune in each and every day to find out! Until then, let us know what you think by leaving us a line with your thoughts in our comments section below. General Hospital airs weekdays on the ABC network. Check your local listings for times.
Be sure to catch up with everything on GH right now. Come back here often for General Hospital spoilers, news and updates.