The Bold and the Beautiful Spoilers: Sheila And Li Are About To Get Into A Huge Catfight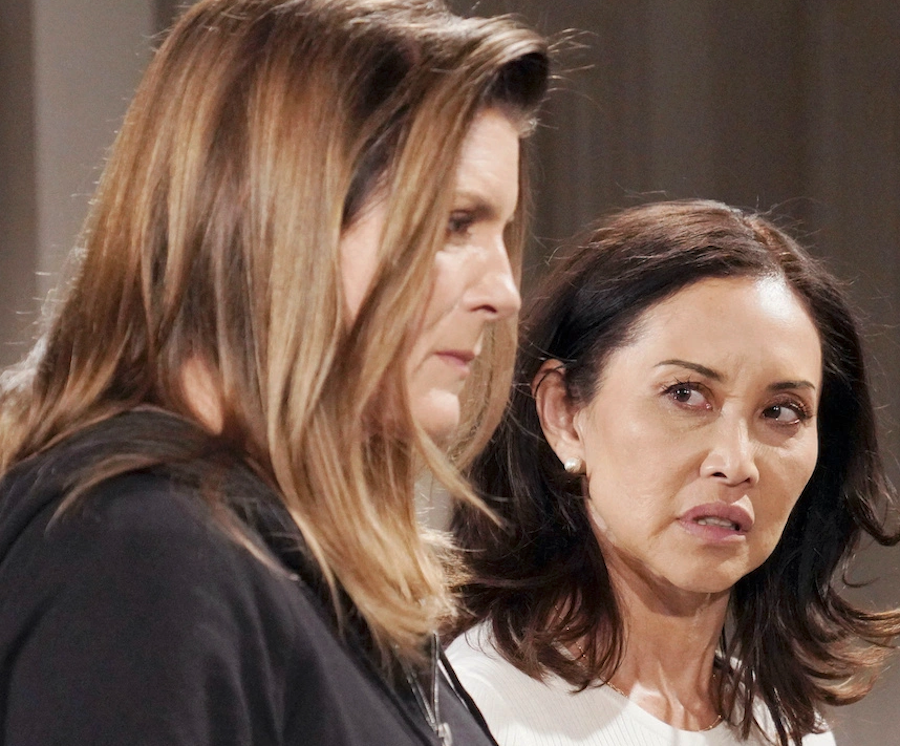 The Bold and the Beautiful spoilers say that it's a moment that a lot of people have been waiting for: Sheila and Li are going to go head to head. While Sheila believes that she has a right to be in Finn's life because she is his biological mother, Li believes that she's his 'real' mom because she was the one who was there to help raise him all his life. Not only that, but the fact that Jack lied to Li about being Finn's biological father has certainly done a number to their marriage, too. All of this is going to escalate into one huge fight between Li and Sheila. Keep reading below for all of the spoilers you need to know.
The Bold and the Beautiful Spoilers: Sheila And Li Are About To Get Into A Huge Catfight
Speaking to CBS.com in a new interview, Kimberlin said that the catfight between her character and Li is one that is going to keep viewers on the edge of their seats. The actress opened up about how she prepares for these kinds of scenes. She said, "Wow, the catfights take some time. And it takes a lot of preparation, actually, because it involves, you know, a lot of behind the scenes, a lot with your stunt coordinators, things like that, just to make sure we don't get hurt."
Kimberlin continued, "The most recent catfight that you saw, actually, with Li [Naomi Matsuda] and myself, we first watched stunt doubles perform it and then we stepped in and repeated the action. So they showed us how to do it without getting hurt first and then we literally did it ourselves. It was exciting; it was. And me with my broken heel, it was a challenge but we did it; we got through."
The Bold and the Beautiful Spoilers: What's Next For Sheila And Li?
That said, there's no doubt that fans can't wait to see all of the action between Sheila and Li. It's certainly going to be a scene that The Bold and the Beautiful fans are going to talk about for weeks to come, if not years. Needless to say, B&B viewers will simply have to tune in each and every day to find out what will happen next! In the meantime, let us know what you think by leaving us a line with your thoughts in our comments section below. The Bold and the Beautiful airs weekdays on the CBS network. Check your local listings for times.
Be sure to catch up with everything on B&B right now. Come back here often for The Bold and the Beautiful spoilers, news and updates.