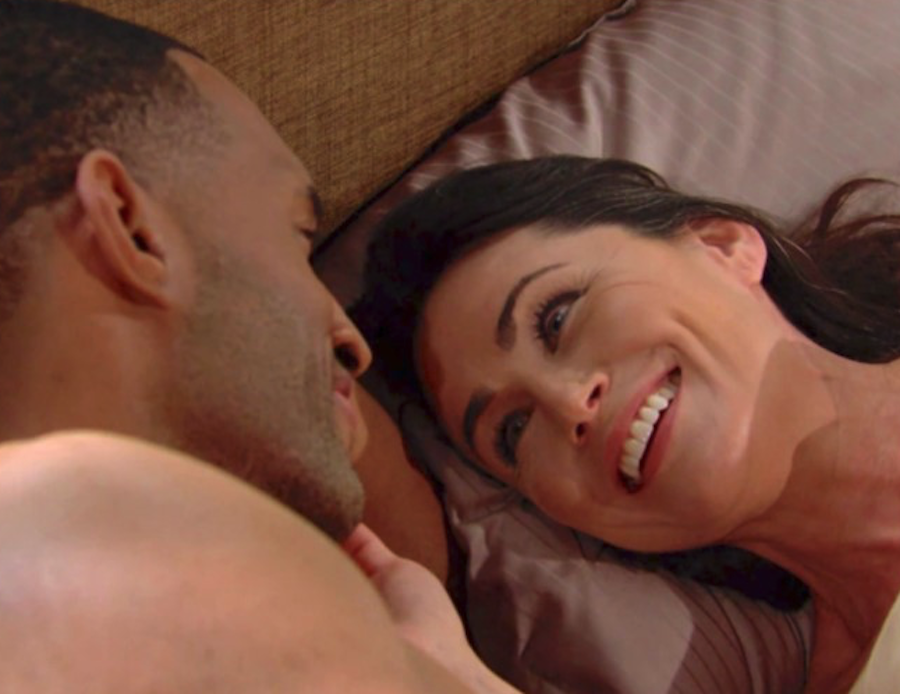 The Bold and the Beautiful spoilers say there's a possibility that Quinn Forrester might be pregnant. And while a lot of fans can't help but wonder how this might even be possible to begin with, let us explain. Keep reading below for all of the spoilers you need to know.
The Bold and the Beautiful Spoilers: Is Quinn Pregnant?
Soon after Quinn crashed Carter's wedding to Paris, it didn't take him very long to realize who the real love of his life was. Sure, Carter knew that he couldn't pursue Quinn because she was a married woman but now that it's been established that her marriage to Eric is as dead as a door knob, the two of them are free to live the life that they've always wanted. And sure enough, the very first thing they did after Carter pulled the plug on his wedding to Paris was shack up in bed with Quinn. It's not like we would expect anything less from them, right?
Well, now that Quinn and Carter are officially getting busy under the sheets again, a lot of fans can't help but wonder what's next for the couple. Some are speculating that they might while others believe that they might actually get pregnant. For Quinn, it would be possibly seeing how she was born in the year 1975. She might not be the youngest mother out there, but she certainly wouldn't be the oldest, either. This would definitely open up a new, unexpected chapter in her life.
The Bold and the Beautiful Spoilers: What's Next For Quinn And Carter?
Of course, many The Bold and the Beautiful fans have commented on Quinn and Carter's relationship. Some have taken to social media to write comments such as, "For however long Quinn & Carter last, I am SO here for it! Best B & B couple in a l-o-n-g while!" along with, Quinn and Carter have great potential. Much better seeing their love scenes than Eric with anyone."
Another fan wrote, "I don't know if this relationship will go anywhere but it wouldn't surprise me if Quinn got pregnant. It could possibly still happen and if it does, that is going to be wild. And I am hear for it. Bring on the drama!"
Needless to say, the entire Forrester Mansion will be 'shook' as the kids say, should Quinn Forrester end up having Carter's baby. Needless to say, The Bold and the Beautiful fans will simply have to tune in each and every day to find out what will happen next! In the meantime, let us know what you think by leaving us a line with your thoughts in our comments section below. The Bold and the Beautiful airs weekdays on the CBS network. Check your local listings for times.
Be sure to catch up with everything on B&B right now. Come back here often for The Bold and the Beautiful spoilers, news and updates.