Days of Our Lives Spoilers: Fans Speak Out About Ben And Ciara's Departure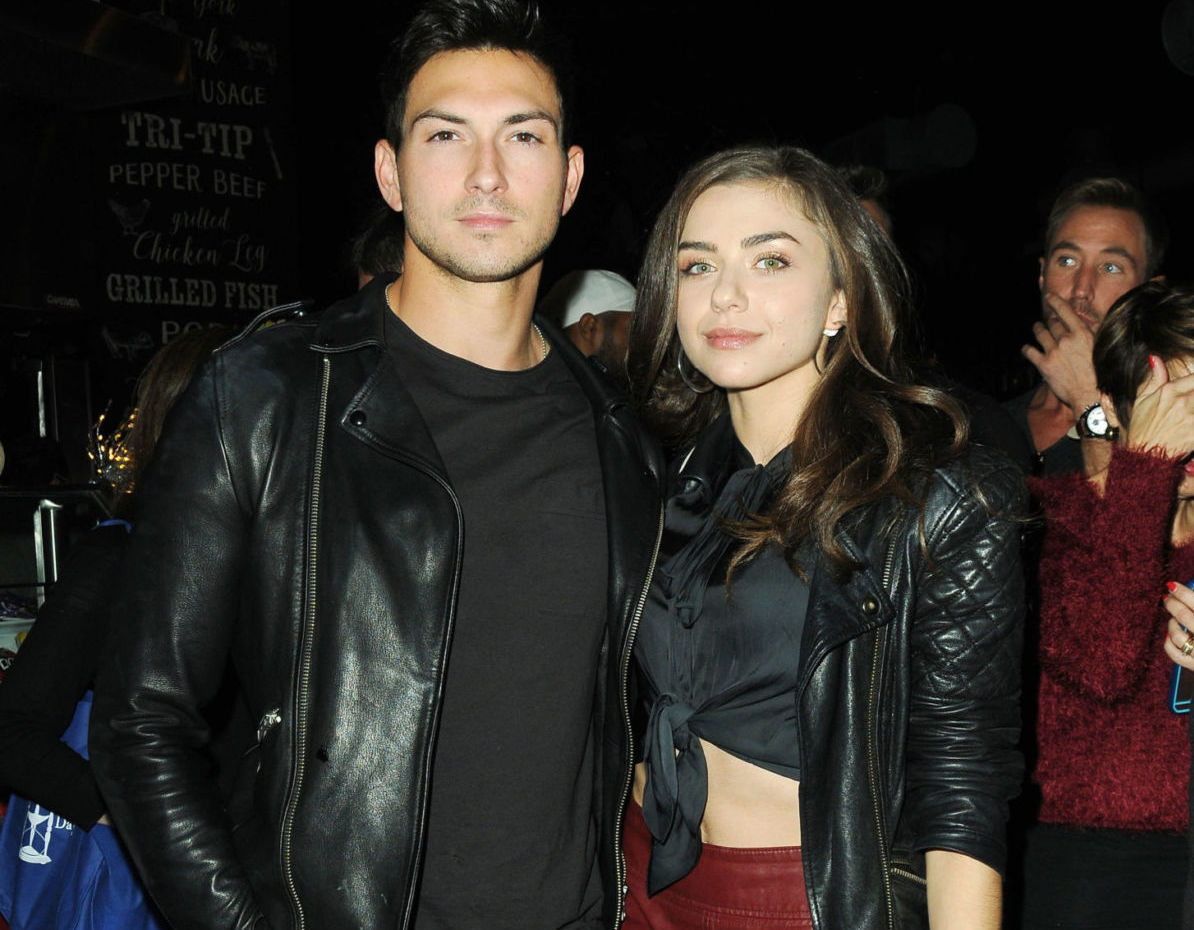 Days of Our Lives spoilers say that Ben Weston and Ciara Brady are leaving Salem and of course, fans sure have a lot to say about it! Here's what you need to know.
Days of Our Lives Spoilers: Fans Speak Out About Ben And Ciara's Departure
According to the latest spoilers, Ciara breaks the news to Julie, Doug and Rafe that she and Ben have decided to leave Salem. They'll be traveling the world on a new adventure. Needless to say, Ciara has an emotional farewell with her grandfather Victor, their baby is christened with both Rafe and Marlena. After that, Ben and Ciara leave Salem behind for who knows how long.
Of course, it didn't take very long for both Days of Our Lives fans and critics to weigh in on the matter. Many of them have taken to social media to write comments such as, "Loved their work together, but I understand if VK wants to try and branch out. I like the idea of bringing RSW back as a new character, just not Alex Kiriakis. It won't be three episodes before they pair him with a popular female, basically repeating Ben and Ciara. This show can't write single characters, they can only write couples it seems. I feel though, that they have a little more flexibility with LGBTQIA characters, than hetero characters. I feel there is not such a rush to get them into pairings, because we first get to see their internal struggles with their own identities," along with, "The rumor that's been going around these boards and other sites is that Rob wasn't fired and will be back as Sonny's brother Alex (won't be the first time this show has used the same actor for different roles). Personally, I have no gripes with Cin exiting; Ben should've been dispatched a long time ago and, while I like VK, I couldn't care less about Ciara at this point."
Days of Our Lives Spoilers: What's Next For Ben And Ciara?
Another fan wrote, "I think I'm one of the few here who has loved CIN, mostly because of the incredible chemistry between the actors. I hope the rumors are true and that Rob returns as the different character–Sonny's brother Alex is a great choice! (Actually any brother of Sonny would be good, especially with Zack Tinker on contract as Sonny!). I, too, have liked VK, but have been turned off by her wardrobe, both on and off screen. I also fault the writing for not making Ciara a more fleshed out character, aside from her love for Ben. And I'm not really aware of anything VK has done other than some fashion shoots, but it's her choice obviously, to leave."
That said, if there's anything that we've learned about life in Salem over the years it's that you're never really gone, even when everyone thinks you are gone, right? Of course, fans will have to tune in to find out what will happen next! In the meantime, let us know what you think by leaving us a line with your thoughts in our comments section below. Days of Our Lives airs weekdays on the NBC network. Check your local listings for times.
Be sure to catch up with everything on DOOL right now. Come back here often for Days of Our Lives spoilers, news and updates.