Days of Our Lives Spoilers: Ron Carlivati Explains Eli And Lani's Exit From The Show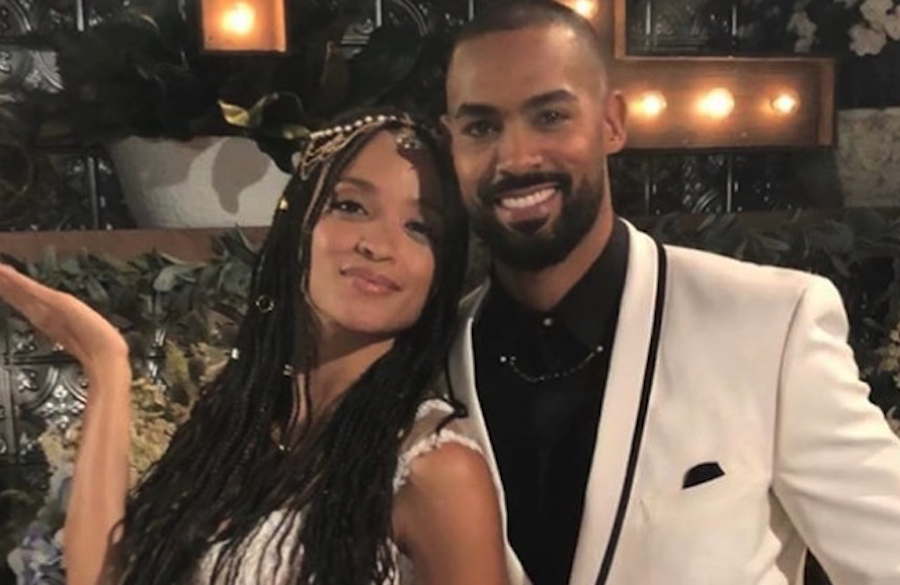 Days of Our Lives spoilers say that change is a comin' but it seems like not everyone is on board with it. That's because there are so many popular couples who are leaving Salem. This has prompted Days of Our Lives Head Writer Ron Carlivati to explain what's really going on behind the scenes and why some couples, like Lani and Eli, are saying good-bye to the place they've called home these last several years. Keep reading below for all of the spoilers you need to know.
Days of Our Lives Spoiler: Ron Carlivati Explains Eli And Lani's Exit From The Show
According to the latest edition of Soap Opera Digest, Carlivati explains that Eli and Lani have been written out of the soap the same way that another popular couple, Ben and Ciara, have. He explains, "Lamon has been super-busy on other shows. He's getting a lot of work, which is great, and both he and Sal elected not to sign a new deal. So, again, we decided that they're going to leave town after Lani confesses her part in her father's death, and it becomes a question of what's going to happen to her. So you will have already seen that Lani and Eli leave Salem around the same time."
And while a lot of fans might not be happy about this – after all, Lani and Eli have long been a fan favorite couple on the show – Carlivati says that it wasn't easy for him to make some of these decisions for the show. He put it this way, "It really is very hard for us. So many of your favorites are still here to watch, but yes, it is always painful to lose one person, let alone a few at once. We will introduce one or two new people, which you'll see. We're in no way trying to replace people who go, but it does kind of open up the canvas a little bit. And like I said, we love these people, and dead, alive, in prison, whatever it might be, we never say never and the door's always open for them to come back."
Days of Our Lives Spoiler: What's Next For Eli And Lani?
That said, if there's anything that we've learned about life in Salem over the years it's that you're never really gone, even when everyone thinks you are gone, right? Of course, fans will have to tune in to find out what will happen next! In the meantime, let us know what you think by leaving us a line with your thoughts in our comments section below. Days of Our Lives airs weekdays on the NBC network. Check your local listings for times.
Be sure to catch up with everything on DOOL right now. Come back here often for Days of Our Lives spoilers, news and updates.