General Hospital News: Nancy Lee Grahn Says She's 'Ashamed' To Be An American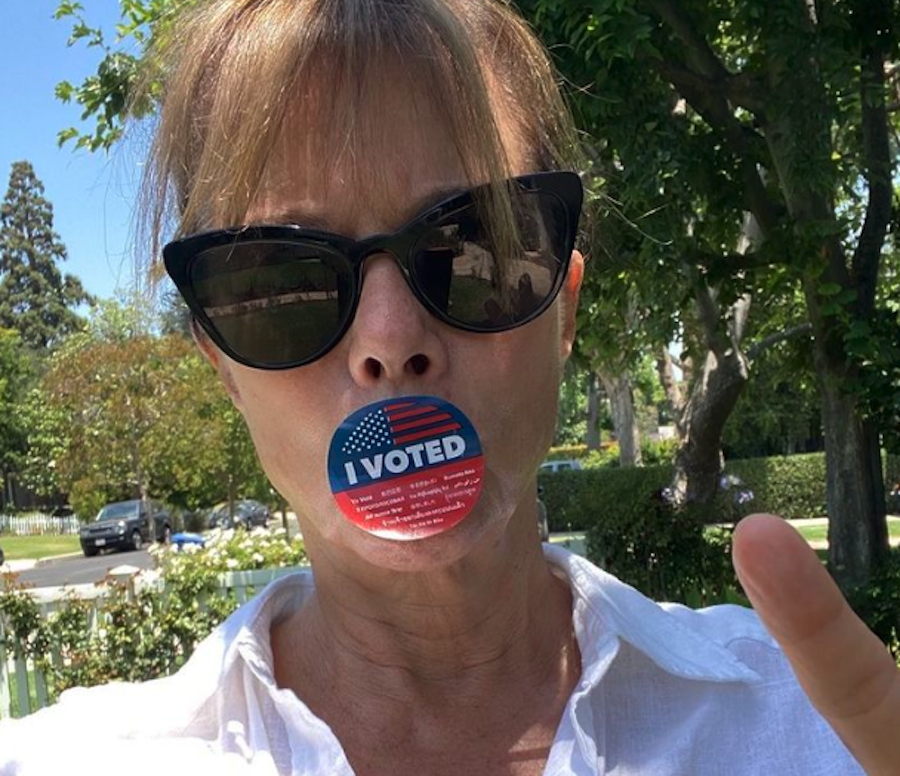 General Hospital star Nancy Lee Grahn is speaking from the heart. The actress, who is best known for her role as Alexis Davis on the soap, says that she feels "ashamed" to be an American. That's because of everything that is going on in the country right now, including the Supreme Court's decision to overturn Roe vs. Wade and the lack of gun control. Nancy says that she grew up in the same neighborhood that saw a shooting during a 4th of July parade on Monday. Here's what you need to know.
General Hospital News: Nancy Lee Grahn Says She's 'Ashamed' To Be An American
Nancy wrote, "I'm the daughter of a soldier who served for years as an interpreter & cleaned up dead American bodies in Normandy that he never recovered from. I've never been more ashamed to be an American, and my soldier father would be so proud of me for posting this." 
If that weren't enough, Nancy also wrote, "This is my home where the majority of Americans want gun control, reproductive rights, voting rights, environmental protections yet we have none of those things. I'm ashamed of the ppl in this country who voted for Republicans who've taken away the liberties."
Of course, it didn't take long at all for Nancy's fans and critics to weigh in on the matter. Many of them responded to her tweets with, "Sadly, I agree. My father also served, never talked about it. I mourn the America I used to know. It wasn't perfect, but it wasn't the sh*tshow it is now," along with, "As souls here on earth; @NancyLeeGrahn has figured out her purpose and is putting her purpose to work. If only we all knew our purpose and acted with strength, courage and grace to ensure fairness and rights are given to all."

General Hospital News: Nancy Is Speaking From The Heart
Another fan wrote, "I'm not ashamed to be an American. I'm ashamed of most of our government and many of our citizens, but I'm not ashamed to be American. I believe in what our country can be. My grandpa, a WWII Navy vet and staunch Republican would be livid about what's going on right now."
Let us know what you think by leaving us a line with your thoughts in our comments section below. General Hospital airs weekdays on the ABC network. Check your local listings for times.
Be sure to catch up with everything on GH right now. Come back here often for General Hospital spoilers, news and updates.