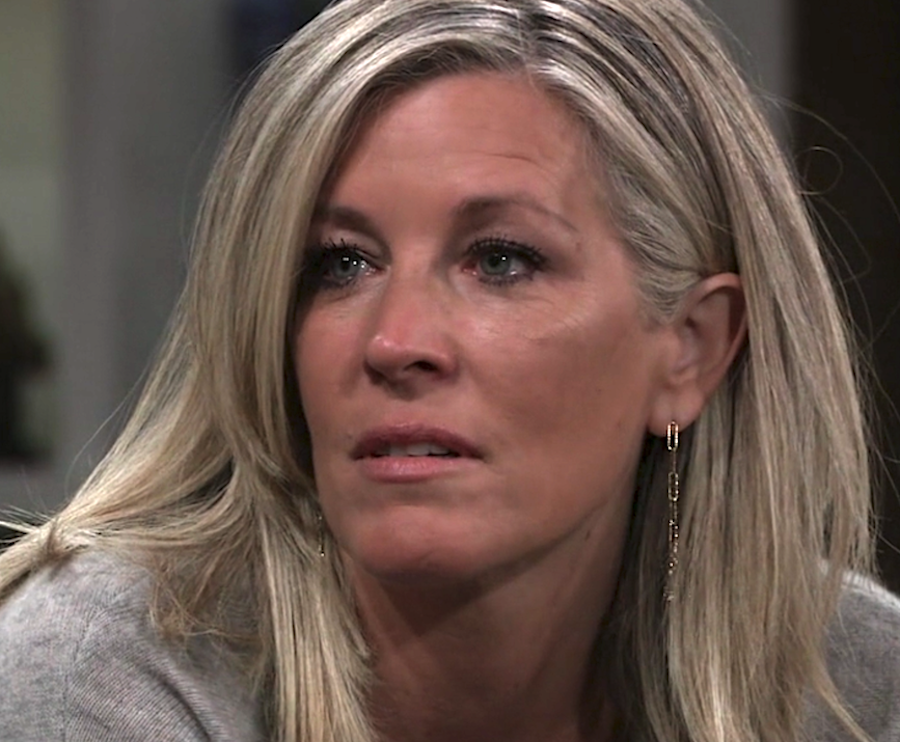 General Hospital spoilers say that he's damned if he does, damn if he doesn't. It looks like Carly Corinthos (Laura Wright) can't let go of any of her grievances towards her ex Sonny Corinthos (Maurice Benard). She accused him of destroying their marriage by sleeping with Nina Reeves while Sonny reminded Carly that she had married and even fell in love with Jason Morgan during his absence. However, Carly insists that it took her well over a year to develop her feelings for Jason, which even the audience doesn't believe. Either way, it seems like these two just can't let go of their past!
General Hospital Spoilers: Is Carly Being A Hypocrite?
Of course, it didn't take very long for General Hospital fans and critics to weigh in on the matter. Many of the mwrote, "Not only is Cujo the Queen of Hypocrisy, but she's also the damn Queen of Revisionist History. I realize they didn't have Jarly bang because they had to both keep Sonny from looking like a chump AND keep Carly "blameless" so she could be the "wronged" party for the eleventy thousandth time, but I'm glad Sonny called her ass to the carpet, especially about cheerleading Michael on to cut him out of his life," along with, "So now they have Carly say she and Jason waited a year–which is longer than Sonny was gone. I don't care about Carly & Sonny. I wish Mdme Wu would take out Michael and Carly. Well, I asked for Nina and Sonny to start acting like a couple so I guess I have to acknowledge that I may be getting my wish. Don't love that Sonny seems to have done it as a result of a fight with Carly, however."
Another fan wrote, "Sonny and Carly have been married (and remarried) five times. Is this the longest that it's ever gone when they were apart? Carly probably felt that whatever (cheating) happened, Sonny would eventually come back to her. Lol she was not even embarrassed to say, 'you're not the man I married five times.' I think this might be the longest they have been apart and I hope they never get back together."
General Hospital Spoilers: What's Next For Carly?
Needless to say, General Hospital fans will have to tune in each and every day in order to find out! Let us know what you think by leaving us a line with your thoughts in our comments section below. General Hospital airs weekdays on the ABC network. Check your local listings for times.
Be sure to catch up with everything on GH right now. Come back here often for General Hospital spoilers, news and updates.