British Royal News: Prince Charles And Camilla Parker Bowles To Guest Star On Eastenders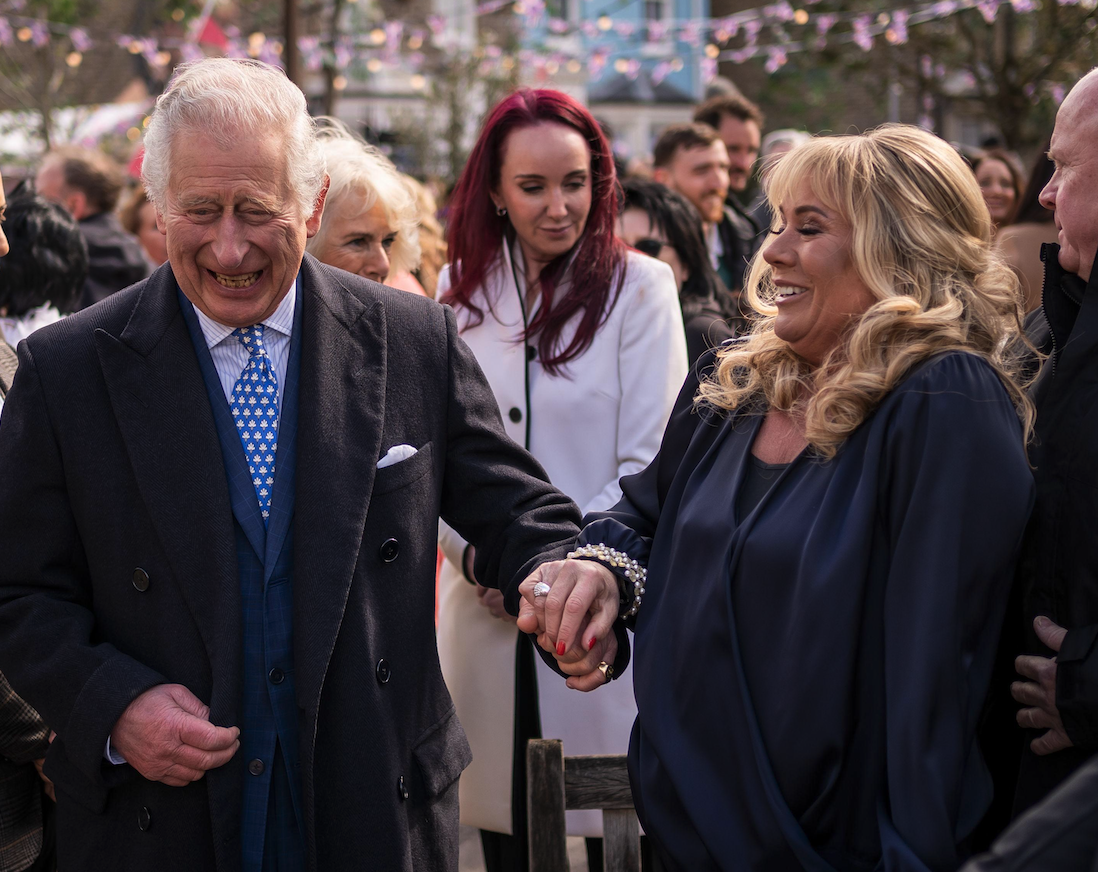 Someone hold the phone! There's a new report that says a few royals will be stopping by the fictional town of Walford. That's right: Prince Charles and Camilla Parker Bowles will be making a guest appearance on Eastenders as part of Queen Elizabeth's Platinum Jubilee celebrations. Here's what you need to know!
British Royal News: Prince Charles And Camilla Parker Bowles To Guest Star On Eastenders
According to new reports, Charles and Camilla will be appearing on Eastenders as soon as next week. The BBC says that the royal couple had actually filmed their scenes back in March while they were visiting the set of the hit British royal. Apparently, in their scene, Charles and Camilla will be greeted by Mick Carter (Danny Dyer) and his wife Linda Carter (Kellie Bright), who will both introduce them to the rest of the locals. How fun!
Meanwhile, there's a separate report that suggests Charles is upset that Netflix's The Crown has apparently "damaged" his reputation. According to royal columnist Dan Wootton of the Daily Mail, he thinks that the "fan fiction" that is "The Crown" has shade a terrible light on his reputation. That, and the fact that Netflix's documentary "Jimmy Savile: A British Horror Story," which details Charles' decades-long friendship between the serial predator and Charles sure isn't helping, either. In other words, all of this screen time is doing no additional favors for Charles.
British Royal News: Prince Charles Is No Fan Of The Crown
Wooton also says that six seasons of "The Crown" sure hasn't helped Charles and public opinion of him, either. He wrote, "There is deep concern that the portrayal of their boss as egotistical, callous and weak in the royal drama The Crown – a huge hit internationally – has done lasting damage to his reputation, especially among younger generations who didn't live through the so-called War of the Waleses in real time. Royal staff are braced for the forthcoming next series to be the worst yet, as Princess Diana's death is played out on screen."
So far Buckingham Palace has not made any comments about the matter but at this point, it's doubtful that anything will be said. In the meantime, let us know what you think with your thoughts in our comments section again. Be sure to catch up with everything on the British Royal Family right now. Come back here often for the British Royal Family news and updates.