The Bold and the Beautiful Spoilers: Team Brooke or Team Taylor – Has Ridge Already Decided?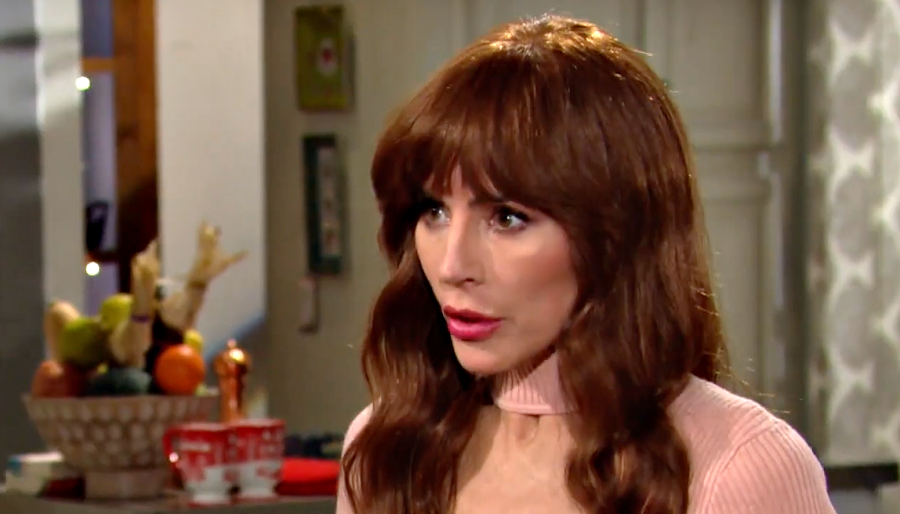 The Bold and the Beautiful spoilers document that Brooke Logan (Katherine Kelly Lang) is used to her voice ruling. Taylor Hayes (Krista Allen) has been openly promoting Forrester family values upon her return to Los Angeles, California, which telegraphs a choice that Ridge Forrester (Thorsten Kaye) will likely have to make.
Ridge is married to Brooke. But, as Steffy Forrester Finnegan (Jacqueline MacInnes Wood) and Thomas Forrester (Matthew Atkinson) see, his connection with their mother is not broken.
Bold And The Beautiful Spoilers – Couple Comparisons Are Subjective
Brooke and Ridge endured many periods of strife in their relationship. It would not be fair to claim that they have been involved in eight separate marriages.
Instead, it is fair to say that this couple has always maintained love. The marriages, separations, divorces, and reconciliations are part of a love story.
However, Brooke has uneasy feelings about Taylor for good reason. Ridge was married to her before marrying Brooke for the first time.
Ridge and Brooke's marriages were all relatively brief, with the current edition, which began in 2018, being the longest. Tridge was first married for three years. Their remarriage lasted eight years.
Also, Taylor gave birth to three of Ridge's children. Brooke is the mother to one of Ridge's offspring.
Bold And The Beautiful Spoilers – Bridge Repairable Or Shattering?
The current tension between Brooke and Ridge has nothing to do with Taylor. Deacon Sharpe's (Sean Kanan) early release from prison and Hope Spencer's (Annika Noelle) desire to have her father be part of her life enraged Ridge.
Kaye's character believes that Deacon is manipulating Hope's emotions to influence Brooke. Ridge's assessment is only partially wrong.
Brooke decided that Deacon has a right to establish a relationship with Hope and refuses to ban him from the property as Ridge demanded. This situation created what feels like an unsustainable standoff.
Bold And The Beautiful Spoilers – Taylor Hayes Is Unique
Taylor has not been a regular part of B&B for a while. Hunter Tylo (Taylor) was an occasional player in recent years, with her last appearance coming in 2019.
Allen's recast is a major decision. It enables one of B&B's legacy characters to be part of the Forrester family arc again.
Taylor was last married in 2011. Whip Jones (Rick Hearst) is her most recent husband. Whip's only other wife was Brooke, with that marriage existing in 2002.
Ridge is the love of Taylor and Brooke's life. Ridge has vacillated between both ladies for decades, with the character Allen is now playing appearing to have momentum toward a Tridge revival. But nothing is certain, as this is B&B.
This site is a leading source for everything linked to The Bold and the Beautiful. Check Soap Spoiler regularly for B&B spoilers and news!