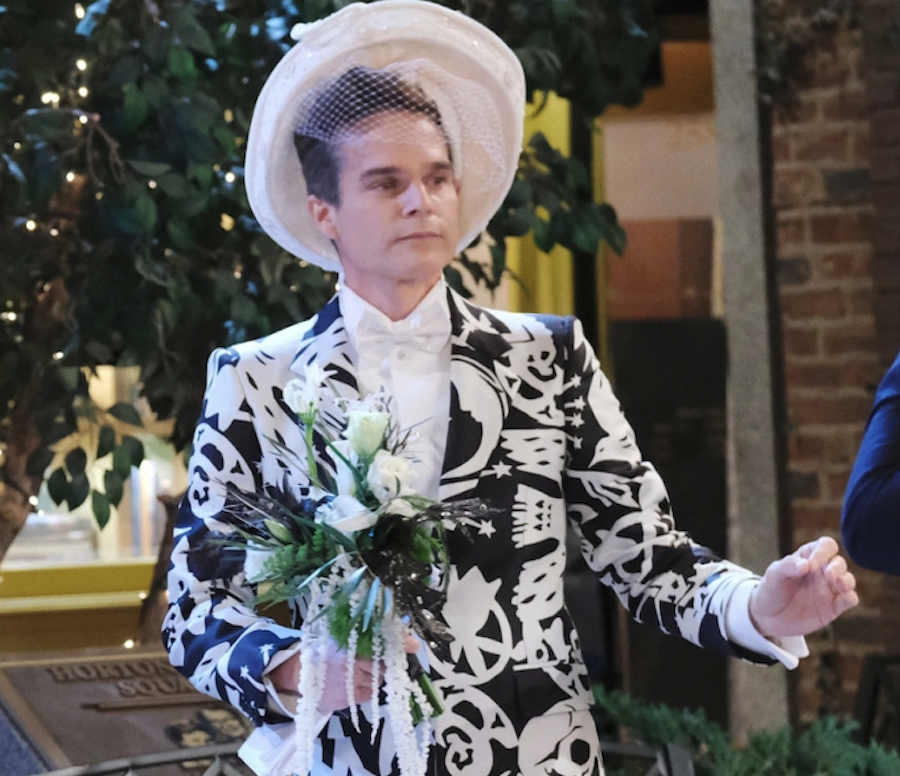 Days of Our Lives spoilers say that there's no way that someone like Leo Stark (Greg Rikaart) is going to be humiliated in front of so many people without any consequences taken. As a matter of fact, it seems like Leo has nothing but revenge on his mind after what happened at his wedding to Craig. Here's what you need to know.
Days of Our Lives Spoilers: Leo Has Nothing But Revenge On His Mind
According to the latest edition of Soap Opera Digest, Leo is still reeling from what happened at his wedding and has vowed his revenge. He is going to confront both Sonny and Chad about their involvement in this scheme to take him down. 
However, Days of Our Lives spoilers also say that Leo later goes to see Craig and presses his ex-fiance for another chance and tells him that his love for him is real. Greg Rikaart, who plays Leo on the hit NBC show, puts it this way to the publication, "We've seen this side of Leo before he and Craig have this heart to heart. We saw it at the wedding when he got to be pretty vulnerable with Craig after things went awry. In this moment, we do see him a bit vulnerable, again, and the honest side of Leo that he keeps hidden most of the time. Leo's hopefully because of the connection they have and what Craig was able to bring out in him. He certainly has nothing to lose by putting it all out there. Of course, he would love for Caig to give him another chance, but just being honest and vulnerable in and of itself is a big step for Leo."
Days of Our Lives Spoilers: What's Next For Leo?
That said, Days of Our Lives spoilers tease that Chad, who originally didn't take Leo's threats seriously, soon finds out that he should have when he pulls a fast one on him. Sonny tries to urge Chad to stay calm, but that doesn't seem to be working.
Greg continued, "Leo is angry, hurt and feels really motivated to get back at them. He's proven he's a force to be reckoned with and his threats aren't empty. Leo feels justified because of the lengths which people went to to really wreck his life, when in reality there were some genuine feelings there between him and Craig. It wasn't all a scam for Leo. He might be more angry and more committed to getting revenge than he's ever been."
Needless to say, Days of Our Lives fans will have to tune in to find out what will happen next. In the meantime, let us know what you think by leaving us a line with your thoughts in our comments section below. Days of Our Lives airs weekdays on the NBC network. Check your local listings for times.
Be sure to catch up with everything on DOOL right now. Come back here often for Days of Our Lives spoilers, news and updates.