General Hospital Comings and Goings: A Fan Favorite Returns and Is Put On Contract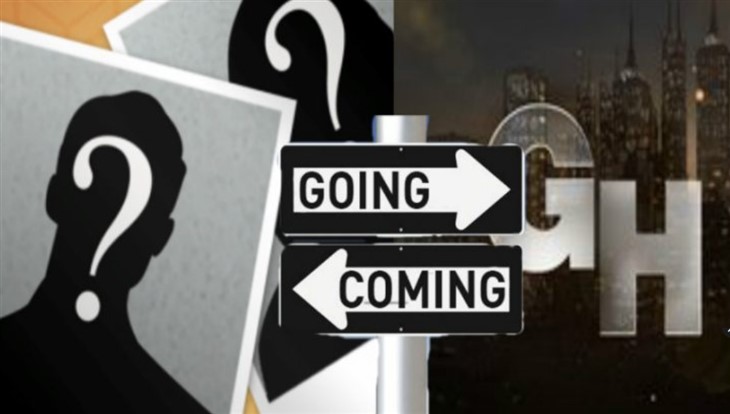 General Hospital (GH) spoilers for the week of January 3, 2021 reveal that a fan fave actress is coming back to Port Charles, New York, and reportedly is on contract.
Kristina Wagner returns as Felicia Scorpio this week and it's about time if we do say so ourselves. Where in the world has she been in her daughter Maxie Jones' (Kirsten Storms) time of need?
General Hospital spoilers: The week of January 3, 2021 Brings Good News for Fans
Fans last saw Wagner was in the spring of 2020. She came back for a tribute episode for the late John Reilly who played Sean Donely. A lot has happened since then and Felicia needs to help Maxie out of the jam she has gotten herself into.
GH spoilers: The week of January 3, 2021 Brings Back Felicia Scorpio
Wagner tweeted the news of her return on November 30: "Tomorrow I head back to work on General Hospital! Lucky me. I couldn't be more thrilled to be a part of that family once again. Here we go. More to come. Felicia Scorpio rides again."
Felicia is married to Mac Scorpio (John J. York) and perhaps we will see the couple in action, interacting with the rest of the Port Chuck residents. But no doubt she will be tied up in the storyline that continues on and on and on, that of Maxie and Brook Lynn Quartermaine's (Amanda Setton) deceit over baby Louise/Bailey. The ruse began in order to keep Maxie's baby daddy Peter August (Wes Ramsey) from getting his hands on the baby.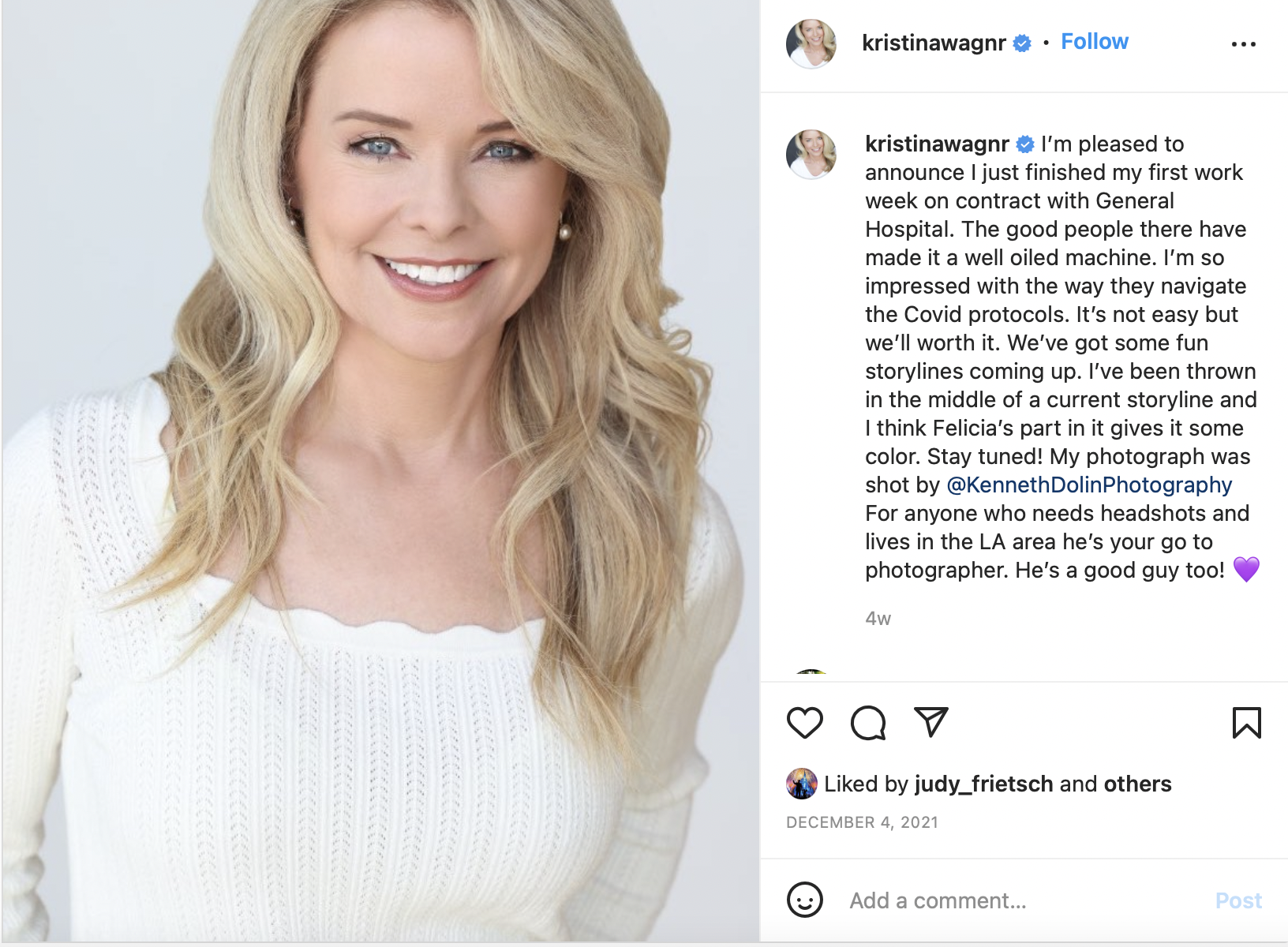 General Hospital spoilers: The week of January 3, 2021 Brings Back an Aztec Princess
Despite everyone, and we mean everyone, in town telling Maxie that Peter was bad news, the blond nitwit chose to dig in her heels and defend the wretch. She finally found out he is a killing machine, full of lies and depravity, but it was too late. Now she's tangled up in one of the biggest, widest reaching falsehoods to hit Port Charles in a long time.
Wagner debuted on GH in 1984. She and Jack Wagner (Frisco Jones) became a supercouple. In real life the two married, had two sons, and divorced. Wouldn't it be grand to bring back Frisco as well? He and Felicia could tag team Maxie and perhaps sink some reason into that impulsive head of hers.
Be sure to catch up on everything happening with GH right now. Come back here often for General Hospital spoilers, news, and updates.