General Hospital Star Laura Wright Gets Slammed For Not 'Reading The Room' With Her Bizarre Post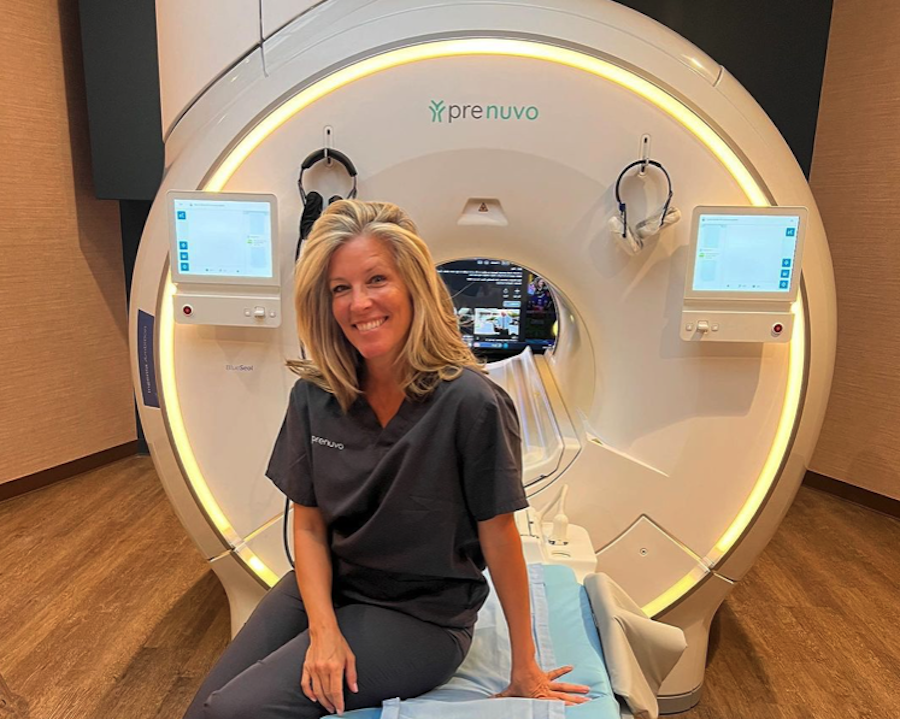 Yikes. It's usually Carly Corinthos who gets all of the criticism these days, but it looks like General Hospital fans have a bone to pick with her portrayer, Laura Wright. That's because a lot of people are slamming her for apparently not "reading the room" with her latest post about getting a full body MRI scan. That's because it's something that isn't readily available or affordable for the average person out there. Here's what you need to know.
General Hospital Star Laura Wright Gets Slammed For Not 'Reading The Room' With Her Bizarre Post
In her post, Laura wrote, "I had then honor of spending the day with the @prenuvo team and I got my full body scan !! I'm so grateful for this experience- this is something I have been wanting to do for many reasons. The team at @prenuvo was incredible- I felt like I was at a spa – being proactive with our health is super important- I can't recommend @prenuvo more!! Use code Laura Wright over the phone or prenuvo.com/LauraWright for $300 off XO please let me know about your experience!!!"
It goes without saying that many of her social media followers had a lot to say about the matter on her Instagram account. And let's just say that the comments section was not pretty at all. Some wrote, "A little surprised that you need to advertise something like this. Read the room. It is true privilege. Also , the info a scan like this can provide is pertinent only if people can follow thru with the plan of care, have access to care, have health insurance, and are not food insecure. Again, really surprised to this," along with, " I suspect that the reason she 'shared' it is because in exchange she got the service for free or deeply discounted. So this is a doubling down on privilege. She is in bracket likely to afford it but got it for free or discounted."
General Hospital News: Is Laura Wrong For Working With Prenuvo?
Another one of her critics said, "It's wonderful if you're a celeb and can afford it, most average people can't, and not covered by insurance."
Meanwhile, let us know what you think by leaving us a line with your thoughts in our comments section below. General Hospital airs weekdays on the ABC network. Check your local listings for times.
Be sure to catch up with everything on GH right now. Come back here often for General Hospital spoilers, news and updates.