Piers Morgan Stirs Debate After Report Says Meghan Markle Spent $13,000 A Day On Wardrobe At Invictus Games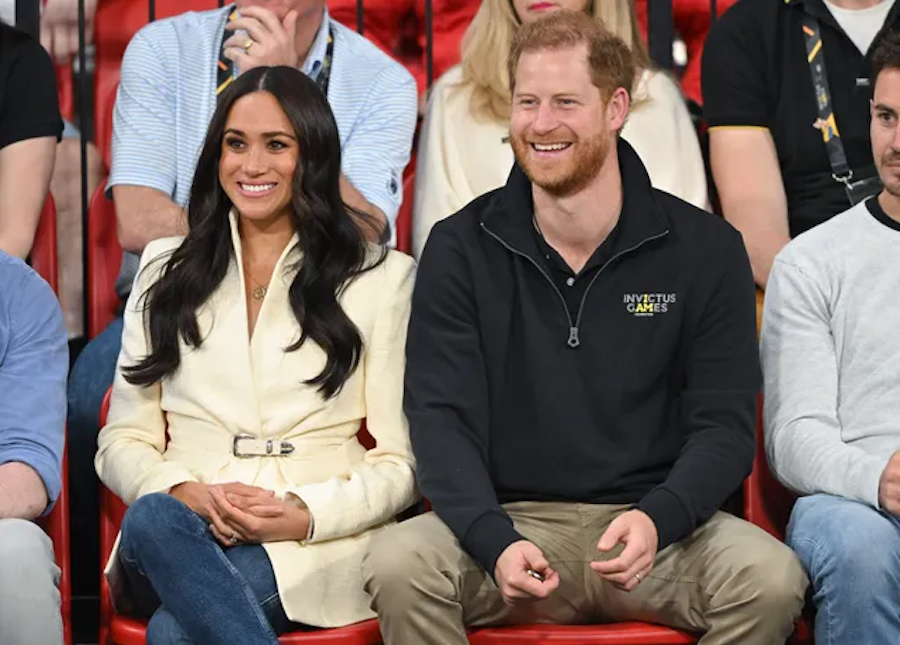 It certainly does cost a lot of money to look as good as a duchess these days. Meghan Markle is stirring a lot of chaotic dialogue online once again after a report revealed that the Duchess of Sussex spent nearly $13,000 a day on her wardrobe at the Invictus Games in Holland. Meghan accompanied her husband Prince Harry for the event, and it was also her first international trip since both she and Harry pulled the plug on their working relationship with the royal family. And of course, Piers Morgan certainly had something to say about it. Here's what you need to know.
Piers Morgan Stirs Debate After Report Says Meghan Markle Spent $13,000 A Day On Wardrobe At Invictus Games
While there's no doubt that a day doesn't go by that Piers Morgan doesn't have something critical to say about the Duke and Duchess of Sussex, he sure didn't pass up on the opportunity to say something about their appearance at the Invictus Games this past week. He shared a Daily Mail article that highlighted Meghan's expensive wardrobe (which totaled to more than $40,000 in just three short days), and simply wrote, "Equality!"
Of course, many of Piers' fans sure had a lot to say on the matter. Come comments on Twitter included, "Disgusting how much people pay for clothes when there are literally people starving in the world.  I don't read stories about royals or Kardashian's etc.  People are literally famous because of being rich and not because they have any talent," along with, "t's not your money they are spending. They earn and spend otherwise what is the point of having money if not for indulging oneself and one's loved ones. Remember you flew across the world only a few weeks ago. I bet that didn't come cheap."
British Royal News: What's Next For Harry And Meghan?
Another critic wrote, "And she looked exactly what I expect from a modern princess. Not the old stuffy outfits of the other family members. Bring on the Republic and President Harry with Megan. No more bow and scrape. I'm glad people are taking notice of them because they are doing the right thing – pushing the monarchy to the present."
In the meantime, let us know what you think with your thoughts in our comments section again. Be sure to catch up with everything on the British Royal Family right now. Come back here often for the British Royal Family news and updates.