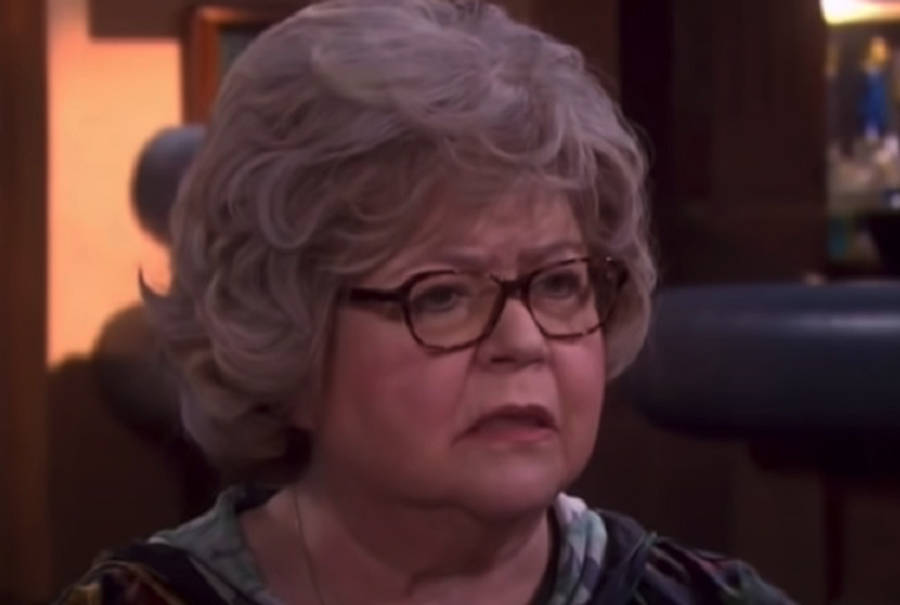 Days of Our Lives spoilers say that this is a pairing that even we didn't see coming. Now that Nancy (Patrika Darbo) is single seeing how her ex-husband Craig has moved on with Leo, it's only natural that she would want to start dating again. And while there are plenty of eligible men in this fictional town of Salem, no one would have ever thought that she would pick Clyde as one of them! Keep reading below for all of the spoilers you need to know.
Days of Our Lives Spoilers: Nancy Finds A Deep Connection With Clyde
According to the latest edition of Soap Opera Digest, Nancy tells Bonnie that she's not sure if she wants to attend Craig's wedding to Leo. But then again, who can blame her, right? Patrika Darbo, who plays Nancy on the hit NBC soap, puts it this way, "Nancy is insecure about going to Craig's wedding. She doesn't want to be viewed by the other guests as that sad and lonely old woman whose husband is getting married to a young man of the same sex."
That said, Bonnie tells her that the simple solution for this is for Nancy to bring a date to the wedding. However, Nancy is terrified of finding a new man in her life simply because she has just been rejected by her husband of 30 years. She doesn't' want to be put in that same position.
Days of Our Lives spoilers say that despite Nancy's reservations, Bonnie sets up an online profile for Nancy anyway. And believe it or not, she gets a positive response from Clyde. The two meet up and Nancy is surprised by just how honest Clyde is. Patrika adds, "There are no real sparks between them at first, but Nancy does have an appreciation for Clyde's honesty."
Days of Our Lives Spoilers: What's Next For Nancy?
That's when Nancy asks Clyde to be her plus one at Craig's wedding. Patrika adds, "She has not felt good about herself for a while and his words flatter her and give her strength."
Needless to say, Days of Our Lives fans will have to tune in to find out what will happen next. In the meantime, let us know what you think by leaving us a line with your thoughts in our comments section below. Days of Our Lives airs weekdays on the NBC network. Check your local listings for times.
Be sure to catch up with everything on DOOL right now. Come back here often for Days of Our Lives spoilers, news and updates.