The Bold and the Beautiful POLL: Do Liam And Steffy Belong Together?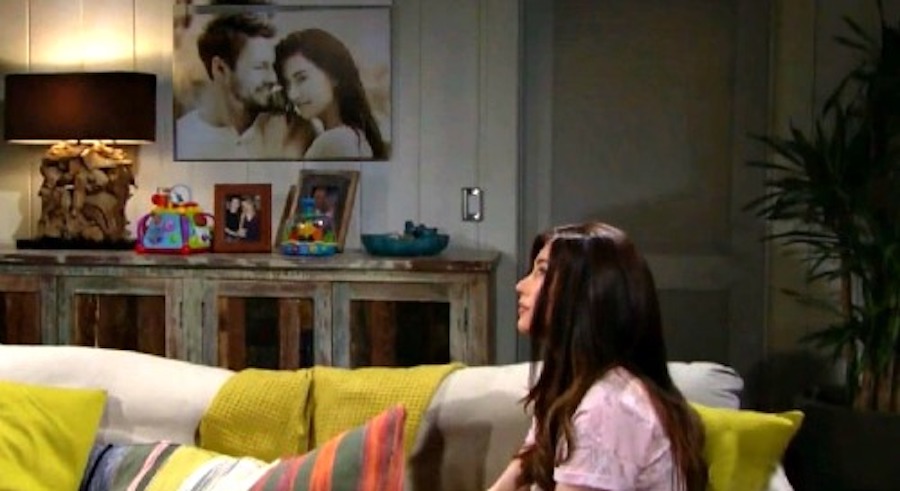 The Bold and the Beautiful spoilers say that for years they were considered a controversial pairing but no matter how many times they've broken up, they've always managed to find a way back in each other's arms. Of course we are talking about Steffy Forrester (Jacqueline MacInnes Wood) and Liam Spencer (Scott Clifton). And while there are a lot of people who believe that Steffy does deserve true love, this has prompted a lot of people to ask: is Liam her true mate? Do they belong together? Keep reading below for all that you need to know.
The Bold and the Beautiful POLL: Do Liam And Steffy Belong Together?
Soon after Steffy woke up from her coma (after getting shot by Sheila Carter) she woke up to a world in which she thinks that she is Mrs. Liam Spencer. Her memory is gone and she truly does believe that Liam is her husband. Of course, Steffy has also dealt with a lot of PTSD, and everyone knows that she's not herself. But something must be in the water if Steffy's inner psyche is telling her that Liam is her man, right? This all despite the fact that she lost her partner Finn in a shooting.
But then again, a lot of people don't believe that Steffy and Liam are a good pair. Sure, they've gotten along well in recent years, but that's only because Liam has been forced to behave. That, and he's also forgiven Steffy for cheating on him with his father, Bill Spencer. The two have certainly had a tumultuous relationship in the past which is probably why they've toned down the drama between them.
The Bold and the Beautiful POLL: What's Next For Steffy?
That said though, Liam also has a problem being a "waffle" between Steffy and Hope Logan. A lot of people are worried that if Liam and Steffy are official again, he will end up breaking her heart by getting back together again with Hope. Do you agree?
Of course, The Bold and the Beautiful fans will have to tune in to find out what is in store next! ​​In the meantime, let us know what you think by leaving us a line with your thoughts in our comments section below. The Bold and the Beautifulairs weekdays on the CBS network. Check your local listings for times.
Be sure to catch up with everything on B&B right now. Come back here often for The Bold and the Beautiful spoilers, news and updates.