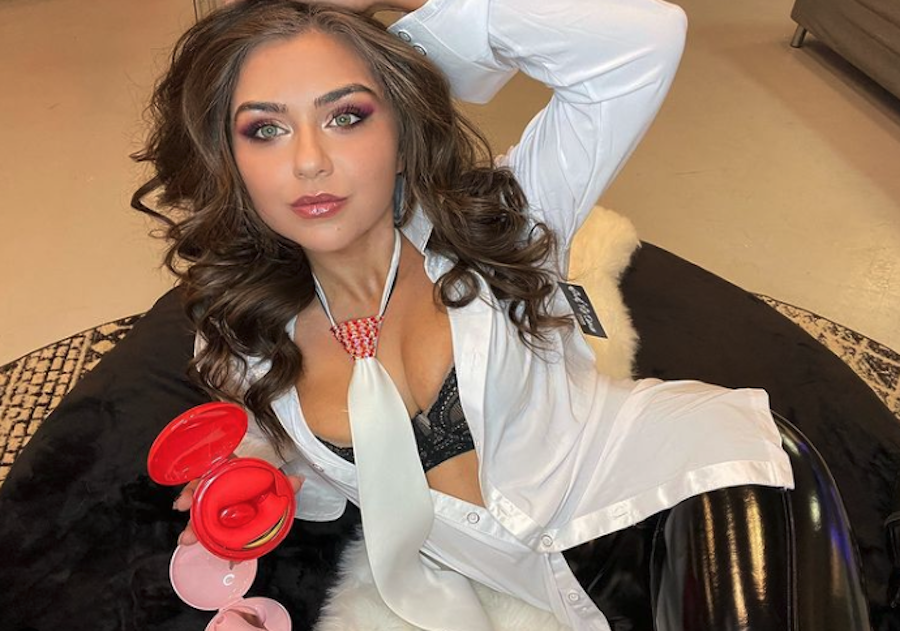 Say it isn't so! Days of Our Lives comings and goings say that Victoria Konefal is leaving the show. The actress, who is best known for her role as Ciara Brady on the hit NBC soap, admits that she needs a change of pace when it comes to her career. Here's what you need to know.
Days of Our Lives Comings And Goings: Victoria Konefal Is Out
During an interview on the podcast Not Too Deep with Grace Helbig, Victoria said that she's thinking about aking on a role in a movie a friend of hers is producing, which is why she wants to take another break from Days of Our Lives. 
"A friend of mine is actually producing a film in the South. I can't really talk much about it or the storyline, but I like it," Konefal confessed. "So, I think I'm going to go ahead and take some time off and do that. I might be putting on my cowgirl hat!"
As many fans can recall, Victoria took a break from daytime television back in 2020. It was at the end of her two-year contract. She wanted to work on other projects but unfortunately, that's when the pandemic hit, too.
 "I was ready to dip my toe into other projects. Then two weeks later they shut down the world completely," she recalled, adding that when DAYS resumed production months later, they called her about returning. "They asked to have me back as a contract player, and I was like, 'Well, this is kind of tricky. I know I've been away for 10 months, but I haven't had a chance to dip my toe. So I agreed to a 16-week contract."
Days of Our Lives Comings And Goings: Will Victoria Come Back In The Future?  Fans Are Hoping So!
Now, whether or not Victoria will return to Days of Our Lives remains to be seen but it's without a doubt that fans will sure miss seeing her on the canvas! In the meantime, let us know what you think by leaving us a line with your thoughts in our comments section below. Days of Our Lives airs weekdays on the NBC network. Check your local listings for times.
Be sure to catch up with everything on DOOL right now. Come back here often for Days of Our Lives spoilers, news and updates.