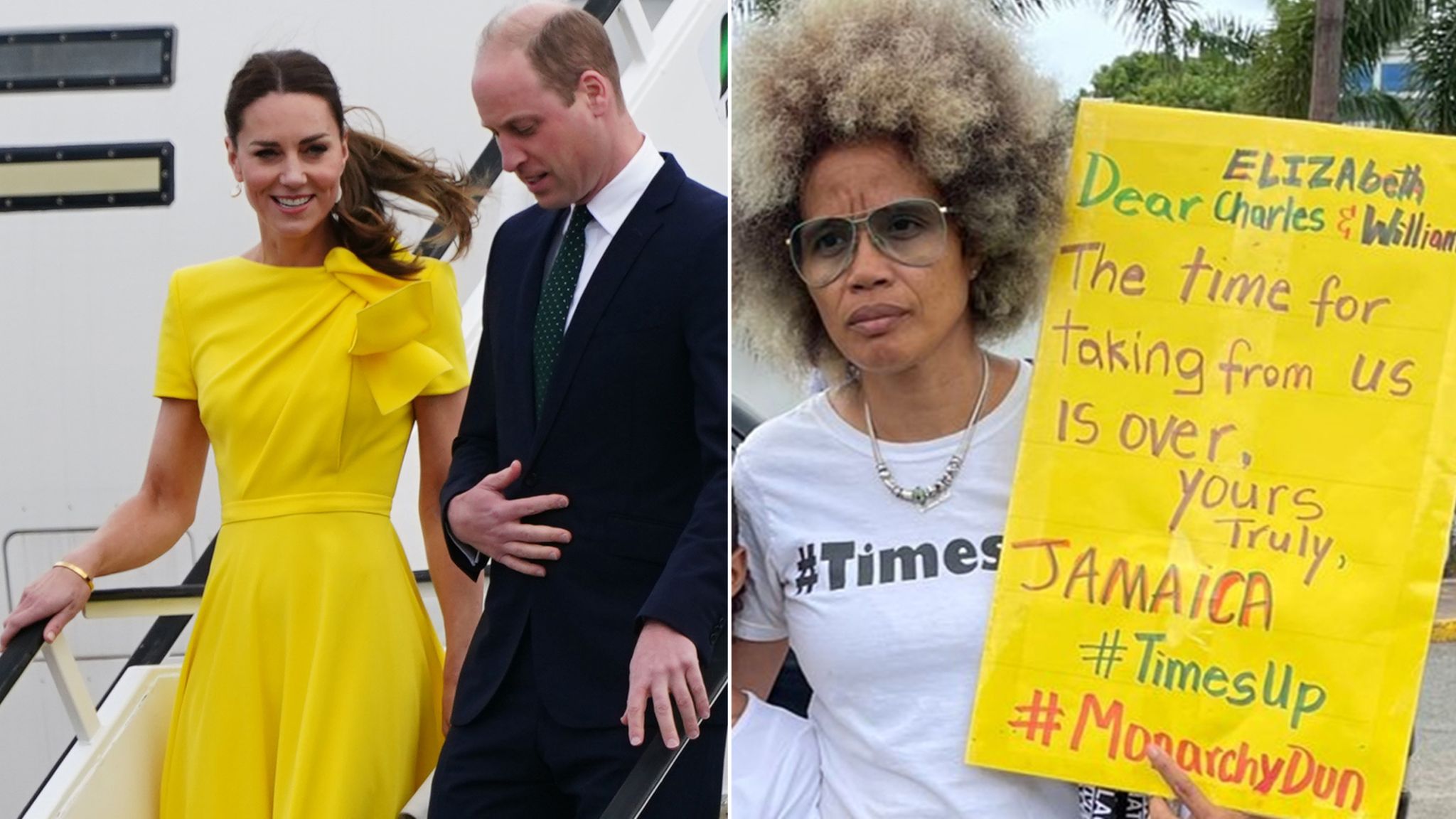 British Royal News says that the second leg of Prince William and Kate Middleton's tour of Belize and the Caribbean is also not going as expected. Just as they touched down in Jamaica, reports say that Jamaicans have been calling for reparations. That, and leaders are demanding an apology for slavery as they are facing even more protests over colonialism, too. Here's what you need to know.
Prince William And Kate Middleton Facing More Protests In Jamaica
The royal couple's trip coincides with the 60th anniversary of Jamaica's independence and the 70th anniversary of the coronation of Queen Elizabeth II. Yet, reports say that demonstrations are expected to be stated near the British High Commission in the capital of Kingston. The Independent says that the protest "will be supported by 60 reasons for an apology and compensation from the crown in keeping with Jamaica's upcoming 60th anniversary of independence."
However, over 100 Jamaican leaders have signed an open letter that was published over the weekend that said they saw "no reason to celebrate" the Queen's coronation "because her leadership, and that of her predecessors, have perpetuated the greatest human rights tragedy in the history of humankind."
So far Buckingham Palace has not made any comments about the matter.
British Royal News: This Isn't Bill And Cathy's Week
In an interview with Good Morning Britain, Jamaican and Dancehall star Beenie Man made it pretty clear that Jamaicans aren't very keen on the monarchy or seeing Prince William this week. He said, "Jamaicans don't want the Queen… If Harry [was coming], people would react different. People would go and meet Harry. But William, nobody wants to see that."
As royal fans know by now, the Duke and Duchess of Cambridge already canceled a trip to a farm in Belize because local villagers staged a protest against them. 
In the meantime, let us know what you think with your thoughts in our comments section again. Be sure to catch up with everything on the British Royal Family right now. Come back here often for the British Royal Family news and updates.