The Young and the Restless Spoilers: Chelsea Wants What She Can't Have – Sharon Fights To Keep Rey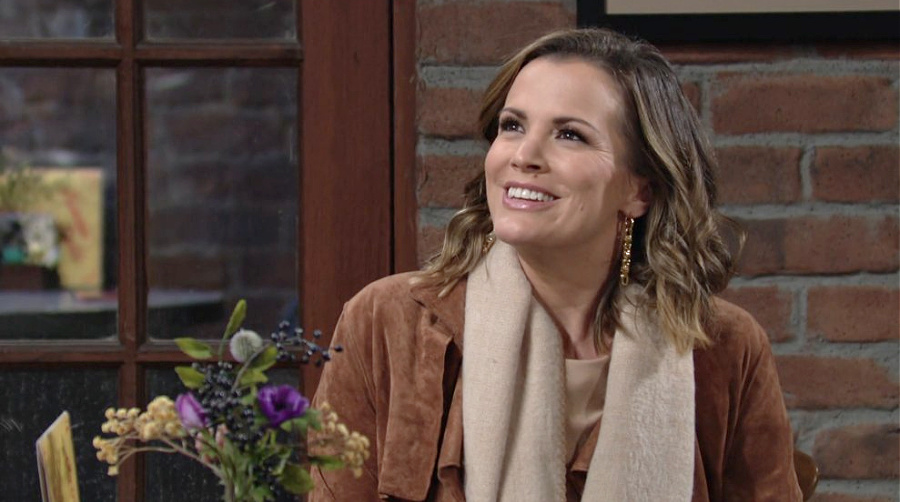 The Young and the Restless spoilers document that Chelsea Lawson (Melissa Claire Egan) telegraphs to coming drama this spring. Winter is about to offer its last gasp, with Chelsea's recent dream being part of an unexpected development.
The bond Egan's character formed with Rey Rosales (Jordi Vilasuso) began when he accompanied her and Conner Newman (Judah Mackey) to visit Anita Lawson (Catherine Bach). Viewers saw Chelsea dream about Rey shortly after she spoke with him, which continued the respect each person has developed for the other.
Sharon Rosales (Sharon Case) has no cause for current concern. She and Chelsea, who had been rivals over Adam Newman (Mark Grossman) for years, buried the soapy hatchet and are friendly.
Young and the Restless Spoilers – Adam Newman Rivalry Was Fierce
Adam is an intense guy. He fell deeply in love with Sharon more than a decade ago.
Their marriage did not last, and they had no children. In contrast, Adam was married to Chelsea twice and considered the third union until their most recent pairing went off the cliff. She and Adam share two children, with Riley Newman (Malachi Barton) being their miscarried baby before Connor was born.
All of the above played into the ladies' fierce feelings about each other. Adam has opted out of involvement with Sharon and Chelsea in recent months, with Sally Spectra (Courtney Hope) becoming his newest love.
Young and the Restless Spoilers – Chelsea Lawson Releases The Past?
Rey is different than anyone Chelsea has ever known. He is, in effect, the anti-Adam.
There is no doubt that Adam's rejection of Chelsea's hope to reconcile led to a reassessment of her priorities. With business interests nicely transferring to Fenmore's, Chelsea is free to pursue personal life interests.
Devoted fans are right to wonder if somewhere in the back of Chelsea's mind she wants to be with Rey to get back at Sharon?
Young and the Restless Spoilers – Sharon Rosales In A Sweet Spot
Sharon has worked through many periods of turmoil. But her life has been good since she beat cancer.
Rey is devoted to Sharon. Case's character has children who care deeply for her. Crimson Lights remains the social hub in Genoa City, Wisconsin, and her efforts as a counselor are going well. Fans do not see much of this part of Sharon's career, so that is the implication.
So, if Rey and Sharon are solid, how will TPTB create a believable scenario where Chelsea becomes an option? Well, Chelsea's teaser dream indicates that Egan's character could be the pursuer as soon as this spring.
This site is a leading source for everything linked to The Young and the Restless. Check Soap Spoiler regularly for Y&R spoilers and news!