Prince Harry Renews Frogmore Cottage Lease – Does This Mean He's Coming Back To The UK?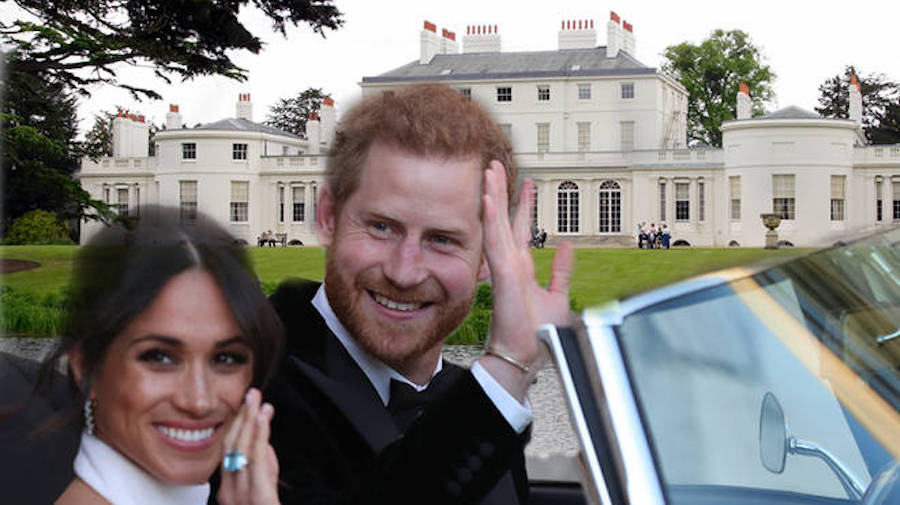 Does this mean that Prince Harry and Meghan Markle are indeed coming back to the UK? Perhaps, as there's a new report that suggests the Duke of Sussex has just renewed his soon-to-expire lease on Frogmore Cottage, which is where he and his wife lived before they pulled the plug on their working relationship with the royal family. Now that Harry has renewed his lease, it still makes him eligible to serve the Queen as Counselor because he will maintain a UK address, despite the fact that he now lives in California. Here's what you need to know.
Prince Harry Renews Frogmore Cottage Lease – Does This Mean He's Coming Back To The UK?
As many fans know by now, as one of the four adults next in line to the throne, Prince Harry can step in for Queen Elizabeth, should he need to. However, there's a slim chance that Harry will return to the UK anytime soon as he just began a High Court legal battle over police protection. 
According to reports, Harry's lawyer, Shaheed Fatima, said the prince "does not feel safe when he is in the U.K. given the security arrangements applied to him." The prince is legally challenging the U.K. government's policy that he cannot pay for personal protection from the country's police force when he travels back to his homeland.
"It goes without saying that he does want to come back to see family and friends and to continue to support the charities that are so close to his heart," she said. "Most of all, this is and always will be, his home."
Tha said, the Duke and Duchess of Sussex still want to bring their two children, Archie and Lilibet, to the UK to meet their royal family members. But Harry's concerns follow an incident that occured back in 2021, when he visited the UK for the unveiling of a Princess Diana statue at Kensington Gardens. He was reportedly chased by photographers. 
British Royal News: What's Next For Harry And Meghan?
The Telegraph reports that Harry and Meghan have decided to renew the lease on Frogmore Cottage which runs out on March 31. A spokesman for the Duke told the newspaper: "There are no planned changes to the current arrangement."
Now whether or not Harry and Meghan return to the UK remains to be seen, especially since it's been reported that the queen currently has COVID-19. That, and many royal fans are hoping that the royal couple will at least be in attendance for Queen Elizabeth's Platinum Jubilee celebrations which is expected to take place this summer. We'll update you with all of the latest details once they come in.
In the meantime, let us know what you think with your thoughts in our comments section again. Be sure to catch up with everything on the British Royal Family right now. Come back here often for the British Royal Family news and updates.