The Bold and the Beautiful Spoilers: Brooke Defeated – Ridge Reconciles With Taylor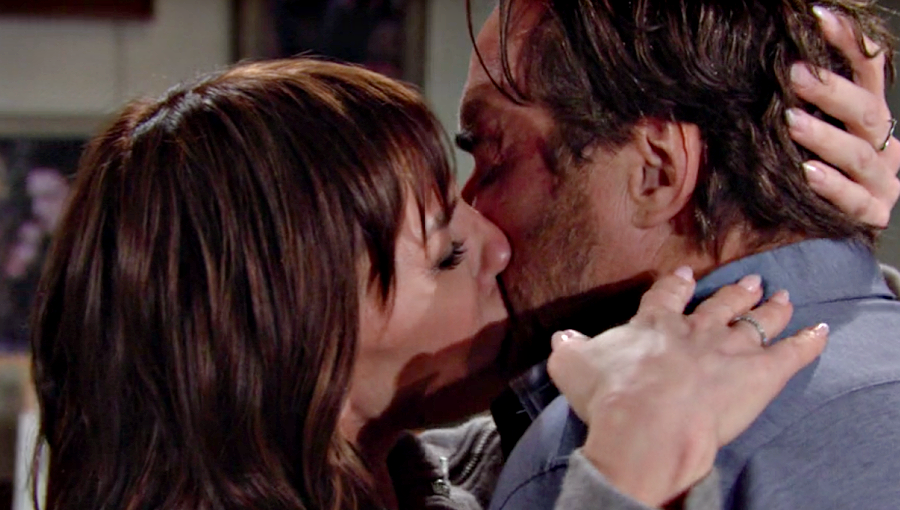 The Bold and the Beautiful spoilers document that Brooke Logan Forrester (Katherine Kelly Lang) did herself in. She believes that there is no one to blame but herself, while viewers are aware that Sheila Carter's (Kimberlin Brown) diabolical antics are the source of Brooke's misery.
Ridge Forrester's (Thorsten Kaye) head was spinning until he arrived at the cliff house, which doubled as a safe house. Steffy Forrester Finnegan (Jacqueline MacInnes Wood) and Thomas Forrester (Matthew Atkinson) default to full-on defense mode.
Taylor Hayes (Krista Allen) remained cautious throughout what felt like a watershed event, with rousing background music accompanying her kiss with Ridge. That came after the children departed.
Bold And The Beautiful Spoilers – Cliff House Perfect Setting For Truth To Be Told
Brooke's decision to head to the cliff house reinforced her desperation. The shocker brawl that Ridge and Deacon Sharpe (Sean Kanan) had in the storage closet at Il Giordino meant that tears and talk would not be enough to patch this hole.
Ridge naturally sought his alternative family's comfort after being betrayed by Brooke. How could she defend Deacon as having done nothing wrong?
Steffy and Thomas laid Brooke out when verbally berating her many instances of cheating and follow-through pattern of begging Ridge's forgiveness. Kaye's character took it all in, not defending his wife in the least.
Bold And The Beautiful Spoilers – Ridge Forrester Must Decide Soon
There is no doubt that Brooke will find a way to make contact with Ridge. Thomas' temporary maneuver to block her digital contact attempts merely served to keep his unwanted stepmother away from his dad.
Kudos to the writing staff for inserting a line of flashback-related humor during the tense scenes with Thomas and Brooke in a fresh setting, which was on the path to the cliff house's entrance.
Thomas blocked Brooke's path, asking her at one point if she was going to push him off the cliff again. A retelling of that memorable scene is worth revisiting, as it adds backstory context.
Bold And The Beautiful Spoilers – Taylor Hayes Does Not Want To Be Hurt
Despite Ridge's tell to Taylor, about him wanting to come home to her, she must remain cautious. She, like the viewers, is aware of Ridge's many breaks from Brooke through the years and his subsequent reconciliations.
Taylor may never supplant Brooke as the love of Ridge's life. However, it has become possible to believe that Ridge and Taylor will reclaim the family life that devoted viewers have not seen since the mid-2000s.
Daytime is about drama. But it is also about twists. So, the choice Ridge has remains to be made.
This site is a leading source for everything linked to The Bold and the Beautiful. Check Soap Spoiler regularly for B&B spoilers and news!