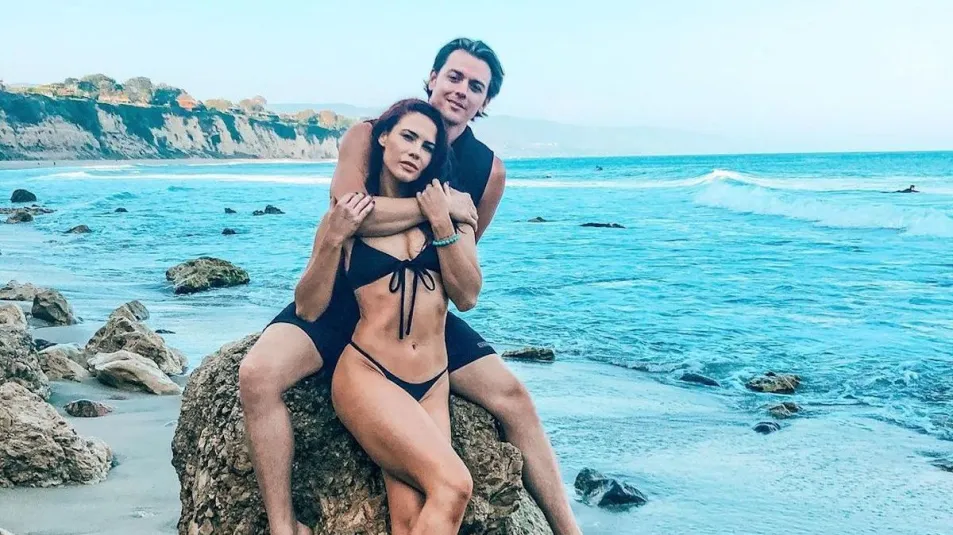 Their relationship, marriage, and quickie divorce might have seemed like it happened many moons ago, but it's only been two short years since General Hospital star Chad Duell and The Young and the Restless star Courtney Hope pulled the plug on their union. Here are just some tragic details about their time together.
GH & YR News: Tragic Details About Chad Duell And Courtney Hope
Back in December 2021, General Hospital star Chad Duell and The Young and the Restless star Courtney Hope called it quits just eight weeks after tying the knot in a most unusual wedding they called "Till Death Do Us Part." The couple had been dating and cohabitating for five years before becoming engaged.
Courtney and Chad began dating back in 2016, but only got engaged on Valentine's Day and after five years of dating. And while no one knows what happened behind closed doors for the couple, they've also made no indication that their marriage was in trouble.
In an interview with People Magazine back in February, Chad told the publication that he was "excited" to marry his best friend. He said, "It's a whole new step and a lot of excitement for our future. I get to call her my wife! I'm excited for a lot: our future kids, new adventures, a new home and having my best friend to grow old with. It's a blast to be getting to spend forever with my best friend."
In January 2022, Chad sat down with fellow General Hospital star Maurice Benard (Sonny Corinthos) in the latest episode for his YouTube series, "State of Mind." Chad began things by saying that he has nothing but love for Courtney and that their breakup wasn't as dramatic as one would expect.
Chad Said They Were Never Married
Chad put it this way, "Out of respect to her, I'm not going to delve too much into all thus stuff. All I'd say is she's an amazing person, she's an amazing woman, she's an amazing dog mom. It's a complicated situation and it's not what anybody thinks. I'm not going to get into detail, but it's not what people think. There was nothing terrible that had happened that somebody did to anybody else. Yeah, we're still on good terms and she's an amazing person in so many ways…. All I have to say is positive things."
He also said that the breakup was mutual and that even though they did have a Malibu wedding back in October, they were never really officially married. He explained, "We didn't actually sign anything; we weren't really, like, married, really. It was amicable [and] that's all I can really say and we always want the best for each other."
Tell us, what do you think of this story? Drop us a line in our comments section below with your thoughts. Also, don't forget to come back right here for all the latest news and gossip about all of your favorite British royals, Hollywood actors, and reality television stars. We've got you covered.