General Hospital Spoilers UPDATE Wednesday, August 30: Conniving Quartermaines, Desperate Debtors, Foiled Mobsters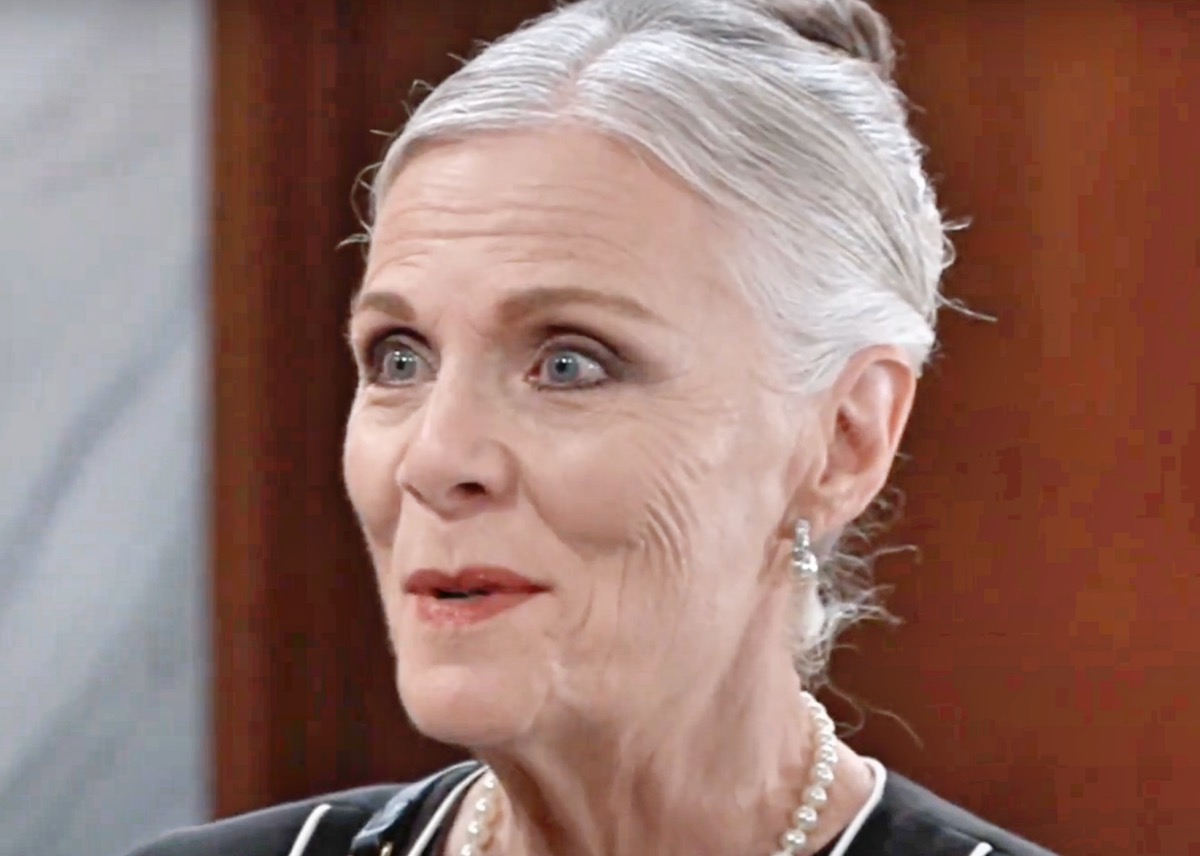 General Hospital spoilers and updates for Wednesday, August 30 tease conniving Quartermaines, desperate debtors and foiled mobsters.
Tracy Quartermaine (Jane Elliot) connives in the courtroom, Gladys Corbin (Bonnie Burroughs) is a desperate debtor, and Selina Wu (Lydia Lock) a foiled mobster.
General Hospital Spoilers: Conniving Quartermaines
In the courtroom, where she was revealed as Jackson Montgomery's (Walt Willey) client in the lawsuit regarding the stolen Deceptor, Tracy says this can all be resolved quickly and quietly.
Lucy Coe, (Lynn Herring) Maxie Jones (Kirsten Storms) and especially Brook Lynn Quartermaine (Amanda Setton) were shocked when she came in.
They were even more shocked to find out Tracy is Jackson's client, and not there to help their cause.
They are being accused of stealing the idea for the Deceptor and Tracy claims she invented it? Then why did she want Brook Lynn to steal the files from Maxie's computer-is she going to throw Brook Lynn under the bus?
GH Spoilers: Desperate Debtors
In Nina Reeves' (Cynthia Watros) office at Crimson Magazine, desperate debtor Gladys asks Nina what can she do to convince her?
Gladys started off trying to get the $50,000 Damon Montague (Darin Toonder) wants by saying she needed it to pay Sasha Gilmore's (Sofia Mattsson) hospital bills.
She finally admitted to having a gambling problem and Nina was shocked, figuring out she was using Sasha's money to fund her addiction.
Then she switched gears and told more of the truth, that Montague won't let Sasha out of Ferncliff until he gets his money.
General Hospital Spoilers: Rescue Attempts
Elsewhere, a clean-shaven Cody Bell (Josh Kelly) talks to Sam McCall (Kelly Monaco), who he's convinced to help him to get committed to Ferncliff.
He tells her that's the only way he can get in to see Sasha, because of Gladys' restrictive visitor list. He knows that Sasha is in danger, and he thinks someone is force-feeding her drugs by her bizarre behavior.
Sasha was ready to take her life back and manage her own life and he knows she was ready. She didn't crumple or collapse when she was being gaslighted at Heart and Home with someone playing crying babies in her earbud-he knows, he was there!
GH Spoilers: Fearful Patients
Meanwhile, in her room at Ferncliff, Sasha is on to Montague as well as she trembles in fear and grabs Nurse Janice's (Lauren Swickard) arm.
She begs her not to let Montague near her, after having been injected with a four inch syringe filled with who knows what! Nurse Janice had questioned Sasha's treatment, telling Montague she didn't seem to be improving, as Sasha laid unconscious in her bed.
Janice is the one who suggested a private hospital would be better suited to Sasha's needs.
General Hospital Spoilers: Foiled Mobsters
Elsewhere, Selina will find herself foiled, even though she denies an accusation from someone and says that's really not her style. Selina had tried to buy The Savoy out from under Curtis Ashford (Donnell Turner) and Marshall Ashford (Robert Gossett) and Marshall turned her down flat.
Moreover, he told her the poker game was shut down as of their conversation, after which she called in Gladys' "loans".
But she did make threats against the club and against Marshall, implying she had leverage over him.
But those were empty threats since all she had-that she revealed, anyway-were his arrest at the protest and living overseas.
GH Spoilers: Dante Falconeri Has Bad News
While Sam and Cody are putting their plan together, Dante also tries to get in to see Sasha, and reports the news isn't good.
Either he is thwarted, or worse yet, snowed by Montague and told Sasha will be upset by his visit. Of course he won't be on that very restrictive visitor's list either-which should make him suspicious.
When someone doesn't want a member of law enforcement snooping around, it usually means they've something illegal to hide.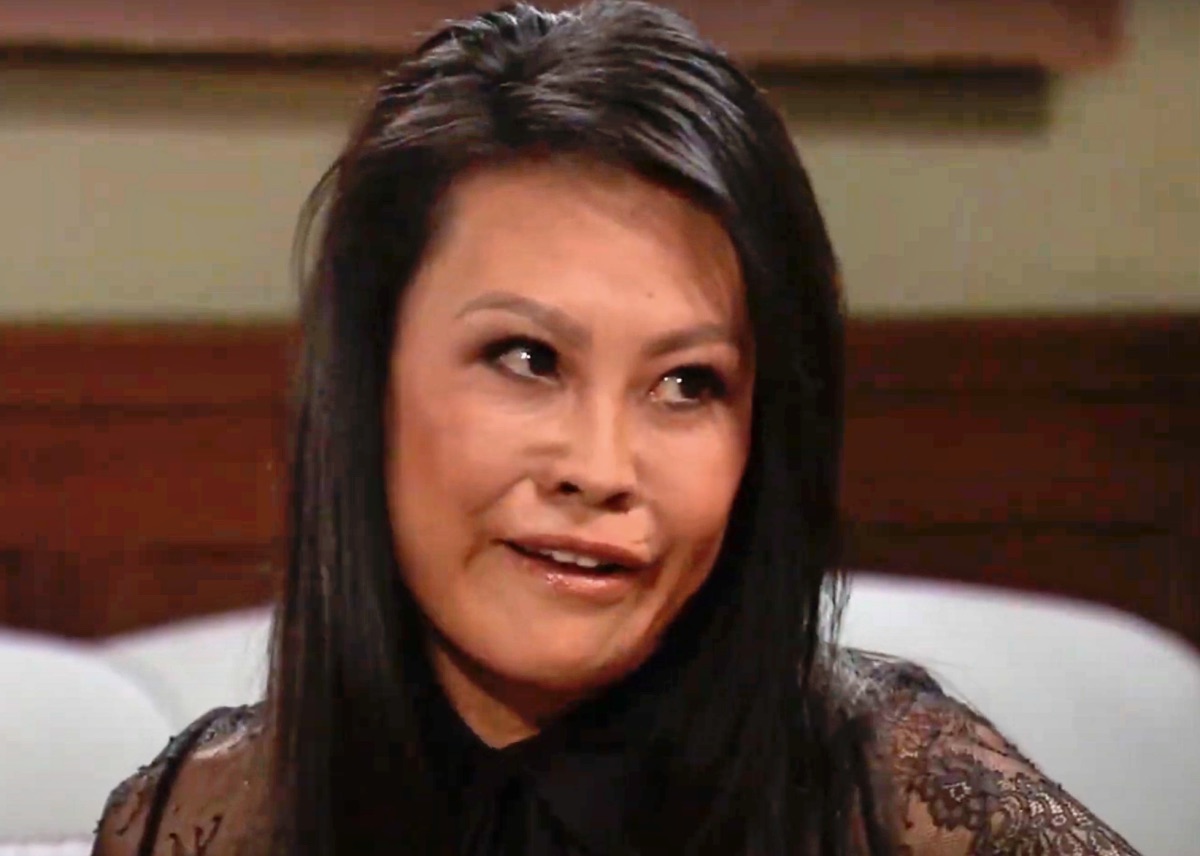 General Hospital Spoilers: The End
Back at Pozzulo's, where Sonny Corinthos (Maurice Benard) has been brainstorming with Brick (Stephen A. Smith) he says that's the end of that story!
They've been trying to connect the dots to who Sonny's real enemy is, Mason Gatlin (Nathanyael Grey) and Austin Gatlin-Holt's (Roger Howarth) boss or Pikeman.
Sonny will realize there is a very dangerous situation ramping up for anyone connected with him.
He'll tell Brick to get as far away from Port Charles as he can. In the meantime, he'll continue to have Valentin Cassadine (James Patrick Stuart) followed as well.
GH Spoilers: Lucy Coe Blindsided
Back at the courthouse, Lucy remains blindsided as she asks what just happened? It doesn't sound like good news, and that what she considered a nuisance lawsuit turned into real charges.
That means that she'll be tasked with proving the Deceptor idea wasn't stolen by her, and apparently Tracy has proof it's hers.
Or is she taking the files she had Brook Lynn stole from Maxie's computer and using them as proof? This will be very difficult to defend!
Be sure to catch up on everything happening with GH right now. Come back here often for General Hospital spoilers, news, and updates.