The Young and the Restless Spoilers: Adam and Sally Get Serious – Corporate Games Lead To Love & Romance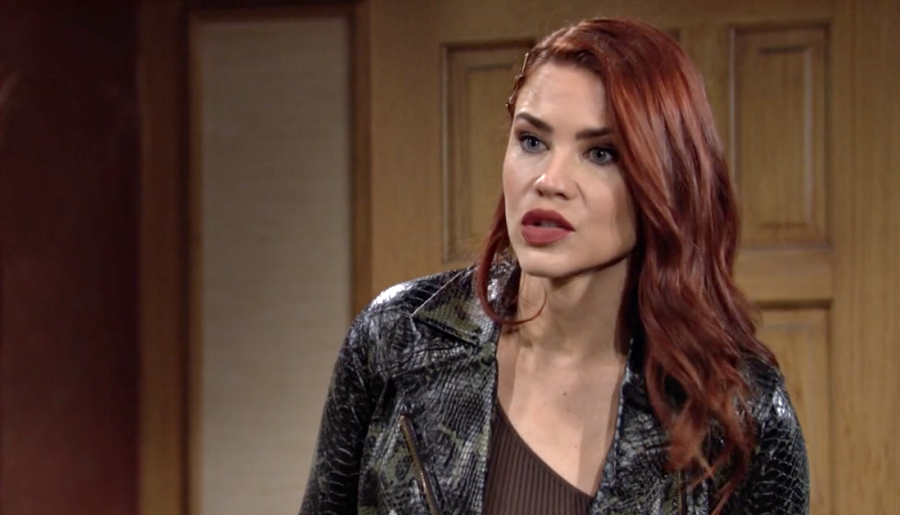 The Young and the Restless spoilers document that Adam Newman (Mark Grossman) took Sally Spectra (Courtney Hope) into his confidence. He told her about the then-pending buyout, where Newman Media would be purchased by Newman-Locke.
This deal came together quickly, so there was not much space for Sally to unintentionally spill the news or have it forced out of her by Chelsea Lawson (Melissa Claire Egan) or Chloe Mitchell (Elizabeth Hendrickson). Adam confiding in Sally indicates the development in what has become a relationship.
Young And The Restless Spoilers – Victoria Newman Locke's Lawsuit Produces Desired Effect
Victoria Newman Locke (Amelia Heinle) decided to sue her father. That is a very Newman tactic and one that worked.
The result of Victoria's intended lawsuit caught her father's attention. It forced Victor Newman (Eric Braeden) to consider her endgame now. She wanted to force a purchase of Newman Media, and that happened.
Heinle's character did not like Adam having the majority of their father's attention. Now, with Newman Media folded into Newman-Locke, Adam is beneath his oldest sister on the corporate food chain. Whether she gains the majority of her father's praise will be determined.
Young And The Restless Spoilers – Sally Spectra's Positive Influence?
Adam has served as a calming influence for Sally. He has helped to keep her in check on various occasions.
Sally is interested in Adam romantically, as he knows. His feelings are building toward a relationship but are not there yet.
Sally's presence is expanding in Adam's life. While he has come to confide in Nick Newman (Joshua Morrow), their sibling connection has frayed a bit in recent months. That leaves Sally as the person who is pumping up Adam's ego.
Young And The Restless Spoilers – The Long View Yields Benefits
Victor does not want Adam to be involved with any woman. The Moustache feels that Adam gets off-track when his attention is influenced by romance.
However, Victor's additional thoughts involve wanting to be Adam's main mentor. Sally is too tempting and could become his next wife. So, Victor's advice will only be followed to a certain extent.
Yet, Victor's goals and Sally's match at this point in the plot because she, like his father, wants Adam to give the buyout a chance. Sally's advice intends for Adam to bide his time and wait for Victoria to fail so that he is positioned to advance. Of course, Sally would be along for that ride as well.
This site is a leading source for everything linked to The Young and the Restless. Check back regularly on Soap Spoiler for Y&R spoilers and news!