The Young and the Restless Star Sharon Case Wore A Mask At A Fan Event For This Reason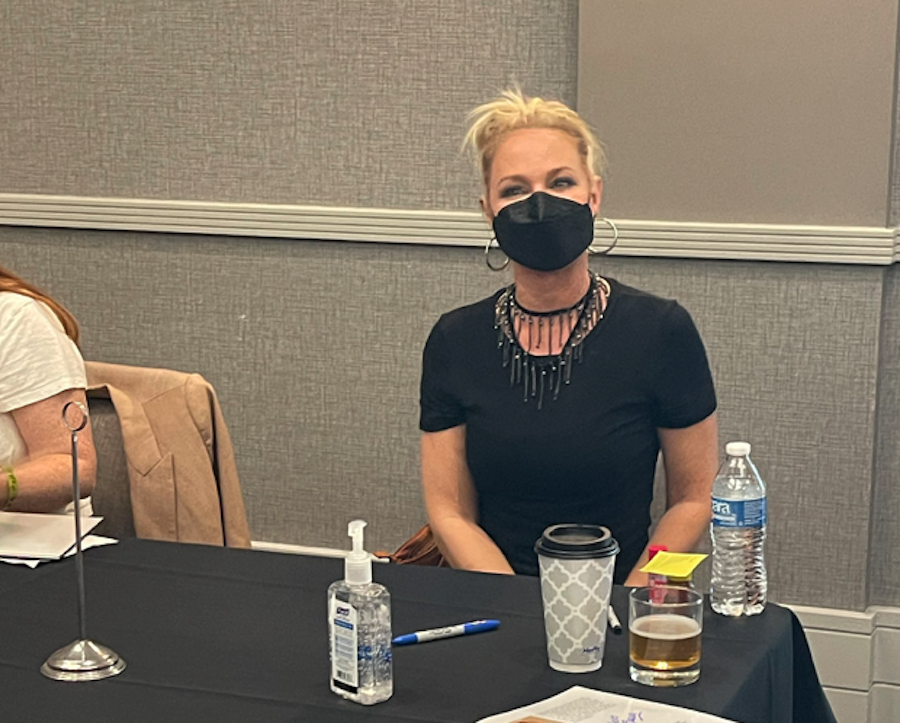 They call her a soap opera queen for a reason. The Young and the Restless star Sharon Case, who is best known for her role as Sharon Newman on the hit CBS soap, was at a Y&R fan event this past weekend in Los Angeles. And while Sharon certainly looked beautiful, as usual, a lot of fans noticed something a little different about her. 
The Young and the Restless Star Sharon Case Wore A Mask At A Fan Event For This Reason
Apparently, Sharon took an extra precaution and wore a face mask – which is something that the general public hasn't done in a very long time – while she was at the meet and greet with her fans. And while there's no doubt that Sharon certainly does care about her own health and safety, she cares even more about the health and safety of those around her. One Twitter fan said that Sharon wore a mask as added safety for her co-star Camryn Grimes, who happens to be pregnant with her first child. It's also being said that the other The Young and the Restless fans wore masks, too. 
Many of Sharon's fans commented on the fan photo with, "I was wondering if that was why, not that she needs a reason – best soap mama," along with, "Nice to see the way she is looking out for Camryn and her Baby. Love her."
Another fan wrote, "That's why Sharon is the queen of queens. She is soap opera royalty and that will never change."
The Young and the Restless News: Sharon Was Looking Out For Her Co-Stars
That said, it's no wonder everyone loves Sharon Case so much. She's not only an incredible daytime television actress, but she also truly cares about her co-stars and those around her. As if we needed yet another reason to love her so much, right? Now, if only the writers at The Young and the Restless would give Sharon the proper love interest that she deserves, then all will be well in the world, right? Well, at least in the fictional world of Genoa City that Sharon is in. Fingers crossed! 
Watch this space as there's more to come. In the meantime, let us know what you think by leaving us a line with your thoughts in our comments section below. The Young and the Restless airs weekdays on the CBS network. Check your local listings for times.