Julie Chen Moonves Teases MAJOR Celebrity Big Brother 3 Spoilers, Including 2022 Winner!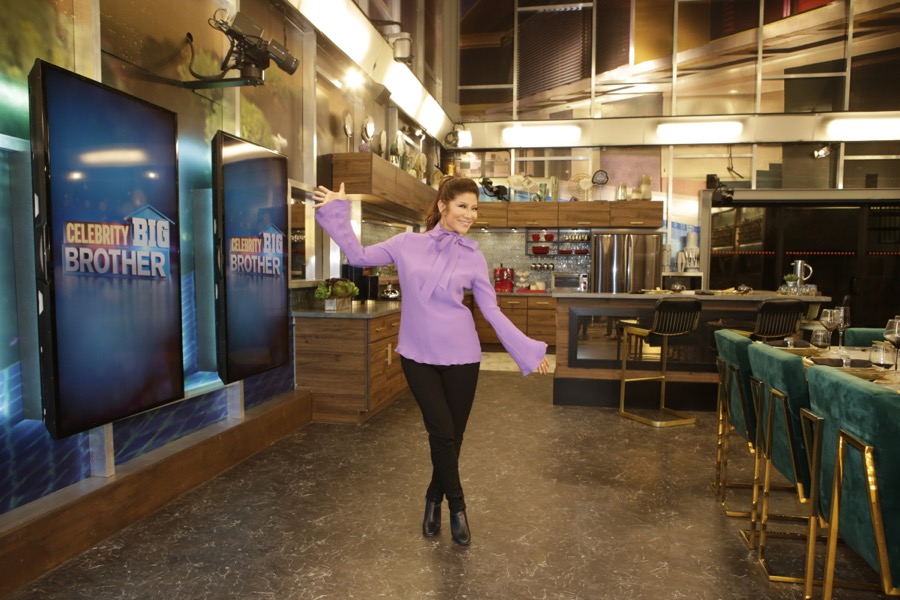 Julie Chen Moonves has gone from not revealing any spoilers for Celebrity Big Brother Season 3 to spilling, well, EVERYTHING! And for the first time ever, the Big Brother host even hinted at who could win CBB3! Add in some unexpected clues to Celebrity Big Brother 3, and Julie has got fans more than ready for the show's premiere. 
Find out what Chen Moonves just teased about CBB3. And see if you agree with what she hinted about the possible Celebrity Big Brother winner in 2022!
Julie Chen Moonves Teases Celebrity Big Brother 3 Spoilers
Celebrity Big Brother Season 3 premieres on February 2. And host Julie Chen Moonves promises that the show will provide a game-changing season. Analyzing the CBB3 cast, Julie told EW that she believes that the age difference wil make for a "battle of wills."
Cynthia Bailey, Todd Bridges, Todrick Hall, Chris Kattan, Chris Kirkpatrick, Carson Kressley, Teddi Mellencamp, Shanna Moakler, Mirai Nagasu, Lamar Odom, and Miesha Tate will all face challenges in rising "to the occasion of mentally beating out the competition," pointed out the CBB3 host. But Chen Moonves also admitted that some cast members will struggle more than others. 
For instance, Julie predicted that cast members who "haven't learned many of life's lessons that have been thrown their way… probably won't make it far in the game. But it might win you a lot of attention with fans. What made someone famous in the past can help them or hurt them," she pointed out. "It depends what they do with it."
And The Winner Of Celebrity Big Brother Season 3 Is…
Julie Chen Moonves even shared a clue to the winner. "Whatchutalkin'about, Dalton?! I'll just leave it at that!" teased the Celebrity Big Brother Season 3 host. 
But Julie also revealed which cast member will struggle the most. "I think Chris Kattan will have the hardest time adjusting. He said he's never had a roommate in his life. Welcome to Big Brother — 10 roommates and one bathroom!" noted Chen Moonves.
And the CBB3 host even predicted a surprising alliance. Looking at the two Real Housewives stars in the group, Julie thinks that Teddi and Cynthia will form a strong alliance. "They both have walked the life of a Real Housewife… granted in very different cities, but they are both moms, wives, and women out there making it on their own. Go Housewives!"
Because the Big Brother spin-off focuses on celebrities, fans may think they know all about the cast. But Julie pointed out that certain stars maintain a public personality. What will Celebrity Big Brother reveal about their real selves?
Chen Moonves shared that she feels most interested in watching "Chris Kattan, Todrick Hall, Shanna Moakler, Meisha Tate, and Lamar Odom. Carson always makes the list because he is ALWAYS fun to watch, but I want to see who he is behind the TV Carson we all love," she added. 
Tell us what you think about the Celebrity Big Brother host's predictions and comments. And after you've shared your views, check back on our site for more Big Brother news!