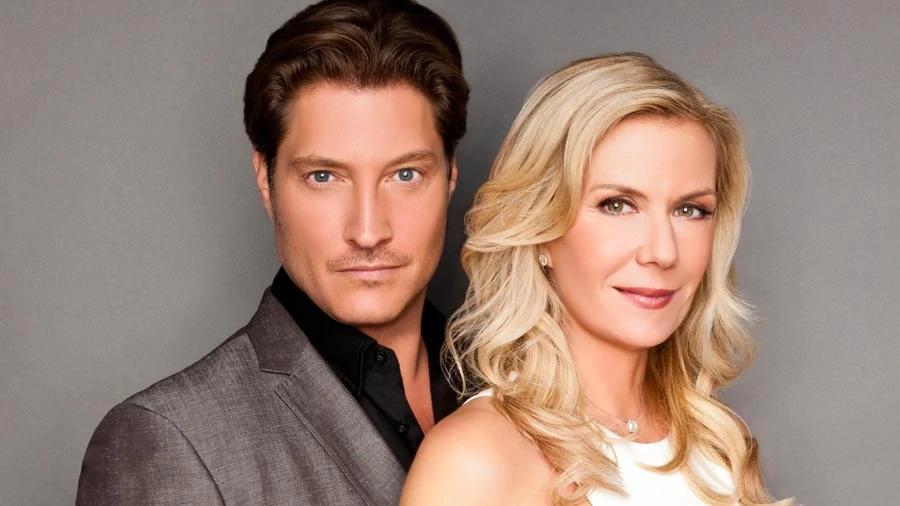 The Bold and the Beautiful spoilers say that someone has sure brought a lot of noise and a suitcase full of drama with him when he decided to return to this fictional town of Los Angeles. Of course, we are talking about Deacon Sharpe (Sean Kanan) who seems to want two things now that he's in town. He's been working on his relationship with the daughter that he left behind, Hope Logan (Annika Noelle) and also trying to remind Brooke Logan (Katherine Kelly Lang) of all the chemistry and love they once shared together many years ago. And so far everything seems to be working in Deacon's favor. Here's what you need to know.
The Bold and the Beautiful POLL: Does Deacon Need To Stay Or Go?
The Bold and the Beautiful fans know that Deacon Sharpe is a troublemaker. While it might seem that he has everyone's best intentions at heart, he ends up breaking hearts more than fixing them. That, and there's no denying he's a very selfish man. As much as he probably wants to get Brooke Logan back into bed again, he's failing to realize that she's a married woman. 
Speaking of Brooke's marriage, Ridge Forrester (Thorsten Kaye) knows that Deacon is onto something, but he's been forced to take a step back as Brooke insists that Deacon has a right to be back in her life. Knowing that your wife still wants her ex to hang around is something that every husband wants to hear, right? 
Well, it seems like things are about to get worse for Brooke and Deacon as little Thomas Forrester (Henry Samiri) will let it slip that he saw Deacon – presumably as Santa Claus – kissing his grandmother, Brooke. The moment that Ridge finds out the truth, all hell will break loose. This, of course, is prompting a lot of fans to ask: should Deacon stay, or should he go? Is he worth the trouble, or is it time that Brooke realizes she could do better than what she currently has in her marriage now? 
The Bold and the Beautiful POLL: Is Deacon Worth The Trouble?
In the meantime, let us know what you think by leaving us a line with your thoughts in our comments section below. The Bold and the Beautiful airs weekdays on the CBS network. Check your local listings for times.
Be sure to catch up with everything on B&B right now. Come back here often for The Bold and the Beautiful spoilers, news and updates.