Days of Our Lives Spoilers: Linsey Godfrey Is Back – And Here's What Fans Think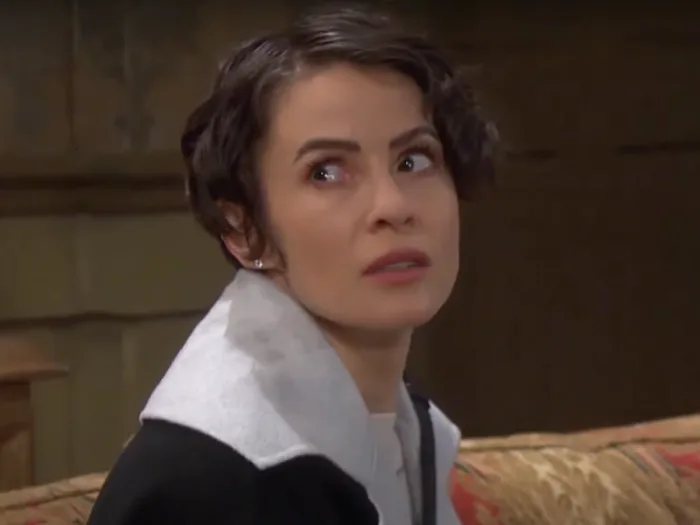 Days of Our Lives spoilers say that Sarah Horton is back in Salem, which means her portrayer Linsey Godfrey is back on the set of the hit NBC soap. And of course, DOOL fans certainly have a lot to say about it. Keep reading below for everything you need to know.
Days of Our Lives Spoilers: Linsey Godfrey Is Back – And Here's What Fans Think
Days of Our Lives spoilers say there's no doubt that Xander Cook (Paul Telfer) is overjoyed that the love of his life, Sarah Horton, is finally back where she belongs, and that's at home. However, there's a strong suspicion that Sarah might not actually be Sarah. After all, if there's one person who knows how to disguise herself as other Salemites, it would be Kristen DiMera (Stacy Haiduk), right? She might be the only person who knows where the real Sarah is. 
Of course, it didn't take long at all for Days of Our Lives fans to weigh in on the storyline and Linsey's return to the soap. Many of them took to social media to comment with, "I've found Lindsay Godfrey is good if its a specific written material/situation. I did not enjoy her when she first came on. I do not enjoy her during the sad scenes, but I find her entertaining when its more comical or adventurous. If they ever want to recast Sarah I think Heidi Mueller (Ex Kay From Passions) would be amazing," along with, "Even if it is Sarah, didn't she get injected with some serum that would make her forget things? Didn't she pass out and it allowed Kristen to cart her off? So we don't know the extent of damage to her memory. But then again Kristen does keep the Devil on speed dial."
Days of Our Lives Spoilers: Can The Real Sarah Horton Please Stand Up?
Another fan put it this way, "If you are going to bring back characters could they not be MASKED KRISTEN?! Its a tired troupe that makes watching DAYS so frustrating. Its juvenile and lazy on the part of the writers. As the DiMera family gets bigger and bigger more and more of the story gets sillier and sillier and the actions of all them dumber and dumber."
In the meantime, let us know what you think by leaving us a line with your thoughts in our comments section below. Days of Our Lives airs weekdays on the NBC network. Check your local listings for times.
Be sure to catch up with everything on DOOL right now. Come back here often for Days of Our Lives spoilers, news and updates.