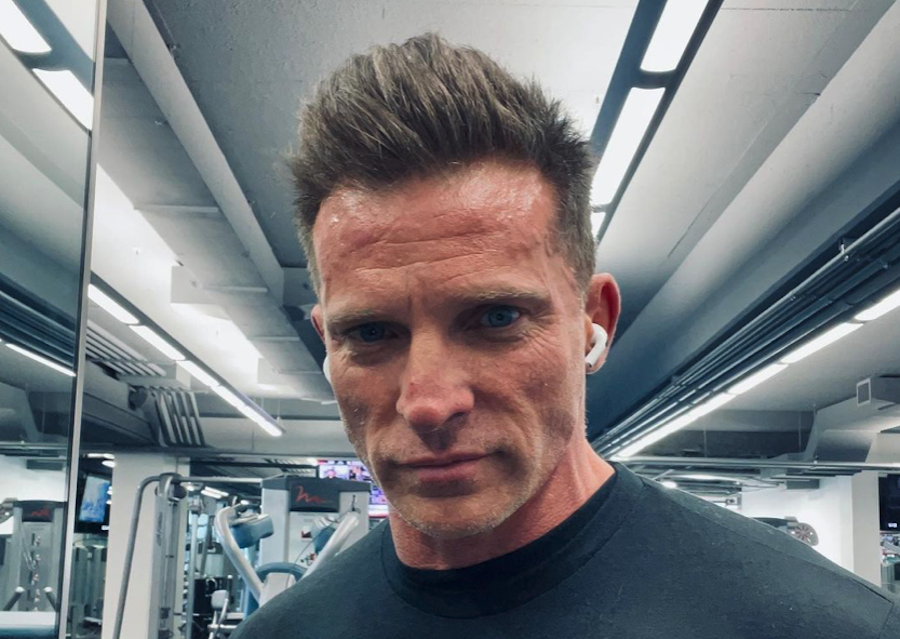 General Hospital news says that Steve Burton (ex-Jason Morgan) has a new message for his fans, and it's one that you wouldn't normally expect from him. Here's what he has to say!
General Hospital News: Steve Burton Has A New Message For His Fans
By now General Hospital fans know that both Steve Burton and his former co-star Ingo Rademacher (ex-Jasper Jacks) were let go from the hit ABC soap after failing to comply with the network's vaccine mandate. He said in a statement just last month, "Unfortunately, General Hospital has let me go because of the vaccine mandate. I did apply for my medical and religious exemptions and both of those were denied, which, you know, hurts. But this is about personal freedom to me." 
But it seems like Steve isn't letting the drama get to him. Sharing a selfie he took from the gym, the handsome daytime television star wrote, "You have one life live it. You have one body, exercise it. You have one mind, control it. You have one soul, feed it. Self discipline in these areas is self love. Every day is a new day to make a change. Don't settle.. you have one life, make the most of it."
General Hospital News: Steve Is Keeping Things Positive
Of course, it didn't take long at all for his fans and followers to comment on his post. Many of them said, "So proud of your courage! We need more people to stand for the freedom we were born with. Do miss seeing you everyday but totally respect your decision to leave," along with, "Amen! Have an awesome day Steve! God has big plans for you! I respect you and Ingo so much for standing up to the truth! All lies will be revealed! God bless you and your beautiful family!"
Another fan wrote, "Happy that you chose life and your health over GH. I have watched that show for 40 years. I turned my recording settings OFF when I heard that they were forcing their actors to get vaxed. Good for you for standing up. If we all did this, we would t be in this predicament."
Now, as far as what's next for Steve remains to be seen. Let us know what you think by leaving us a line with your thoughts in our comments section below. General Hospital airs weekdays on the ABC network. Check your local listings for times.
Be sure to catch up with everything on GH right now. Come back here often for General Hospital spoilers, news and updates.