The Young and the Restless Spoilers: Week of January 10 Preview – The Best of Michael Baldwin Celebrating 30 Years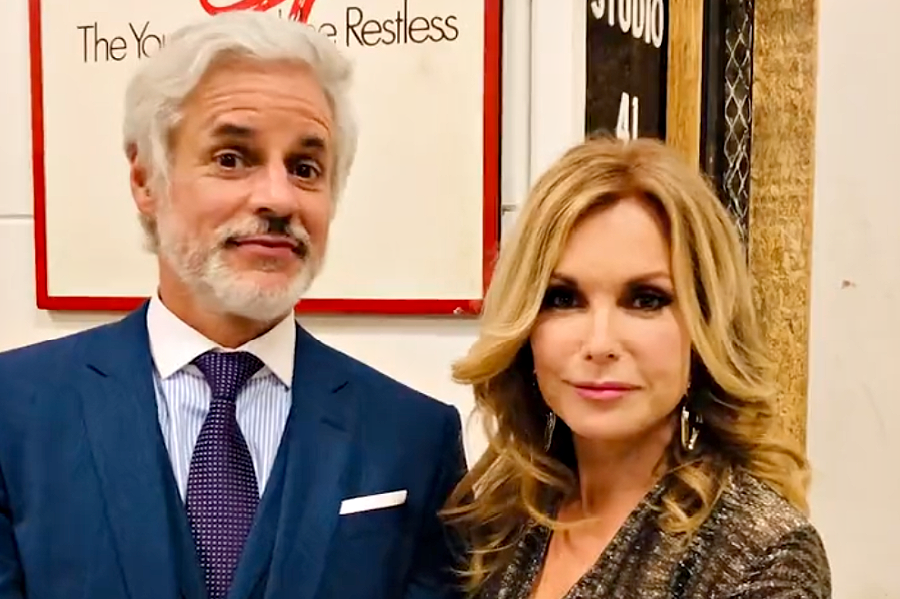 The Young and the Restless spoilers for the week of January 10 reveal a preview featuring Michael Baldwin (Christian LeBlanc). The preview focuses on Michael's standalone episode, which airs on Monday. Expect to see some memorable scenes and storylines from his 30 years on the CBS soap, including finding out he's going to be a father.
Michael Baldwin's Debate
Y&R spoilers reveal that Michael will be trying to determine his future. The character is considering quitting while he's ahead and retiring.
However, he isn't sure if this is the right decision or not. So, he gets advice from some of his loved ones.
Of course, everyone has their own opinion of what Michael should do. At the end of the day, it needs to be Michael's decision, though.
Y&R Spoilers: Wedding Flashback
The preview shows a few different flashback scenes of important and life-altering moments in Michael's life. As fans know, this is to celebrate LeBlanc's 30-year anniversary on the CBS soap.
There were times in his life that he was a villain, but he also had some heroic moments. Michael's transformation will be highlighted, as well as certain scenes that will give fans all the feels!
One includes the day Michael married his soul mate, Lauren Fenmore Baldwin (Tracey E. Bregman). On that day, Michael told his bride that "the best was yet to be."
Memorable Moments Featured
The Young and the Restless spoilers reveal that the preview shows several memorable moments in Michael's life. A young Christine Williams (Lauralee Bell) tells Michael with a smile that she's a bit nervous. Michael bluntly replies that she should be.
There is also a scene featuring Michael regretting certain decisions, including not being the brother he felt he should have been.
As Michael and his loved ones reflect on memorable moments, Chloe Mitchell (Elizabeth Hendrickson) says that he is "the best of the best." Lauren and Michael share a slow dance together, looking more in love than ever. Also, Lauren announces that Michael's news deserves a toast.
The Young and the Restless Spoilers: Baby Bombshell
On Twitter, a special scene was posted that fans will see on Monday. This particular scene isn't shown in the weekly preview. The scene is when Micahel found out he was going to be a father.
Michael didn't jump for joy like other dads-to-be. Instead, he was worried and Lauren had to assure him that he isn't the man he used to be.
Michael hoped that the child would have more nurture than nature. So, expect to see that life-altering moment this week, as well.
What are your favorite scenes, moments, and storylines featuring Michael Baldwin? Share them with us and keep watching the CBS soap to see what Michael decides about his future.
Be sure to catch up on everything happening with Y&R right now. Come back often for The Young and the Restless spoilers, news, and updates.