The Young and the Restless Spoilers: Chance Needs Mental Health Treatment But Is Chelsea Recovered?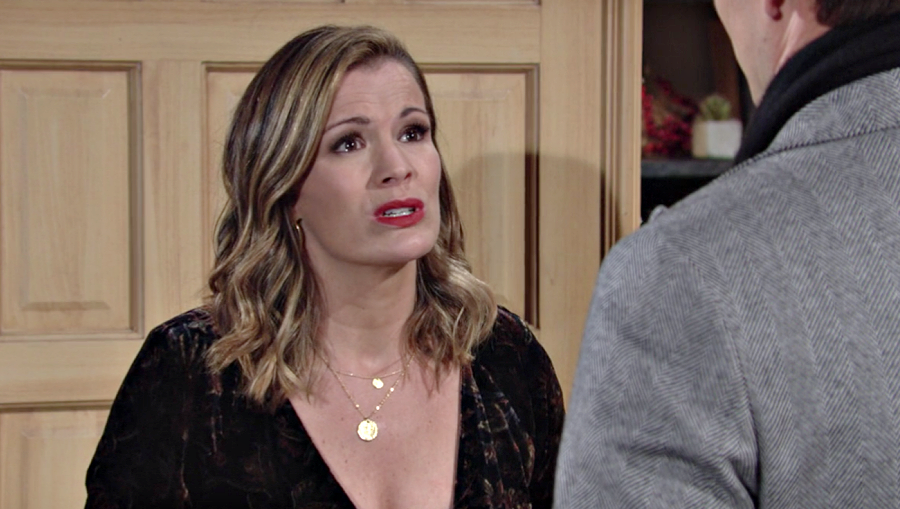 The Young and the Restless spoilers document that Chelsea Lawson (Melissa Claire Egan) needs to set her mind in a different direction as 2022 begins. She is romanticizing the past where Adam Newman (Mark Grossman) is concerned, which is not a healthy choice.
Chance Chancellor's (Conner Floyd) health issue is similar to Chelsea's. However, the ordeal he endured is closer in time to what Egan's character went through last year. Chance needs mental health treatment, which is something his wife, other loved ones, and friends should recognize and act on.
Young And The Restless Spoilers – Adam Newman Thinking Of Others
Adam still has feelings for Chelsea. But his new outlook allows him to feel compassion for other people. With that, he realizes that a reunion with Chelsea would not be best for her.
Sally Spectra (Courtney Hope) does not appear to be a good next match for Adam. But he is interested in exploring that option, as Chelsea and Y&R's fans saw at Newman Media.
Chelsea should not have stopped by Adam's office. But her replacement was sitting close to Adam on the couch when she did, which ruined Chelsea's mood after a pleasant conversation was had with Sharon Rosales (Sharon Case) and Rey Rosales (Jordi Vilasuso) at Society.
Young And The Restless Spoilers – Chelsea Lawson Aiming For Center
It is far more likely that Chelsea can remain centered now, as compared to last year. The abduction, which led to the stroke, forced Egan's character off a mental cliff.
Chelsea's ferocity toward evening the score with Adam led to her poisoning Rey. While she has a con artist's past, Chelsea was not the type to pursue that type of effort on any regular basis.
Time in a mental health facility and later, helping her mother in Minnesota, proved to be healing. It is natural that returning to Genoa City, Wisconsin, is stirring old emotions.
This is a critical time for Chelsea. She needs support to remain centered and should be able to do so, but her success is hardly certain.
Young And The Restless Spoilers – Chance Chancellor Wants To See Clearly
Chelsea is trying to figure her new life out. Chance is doing the same. His recent tell to Abby Newman Abbott Chancellor (Melissa Ordway) was revealing.
Chance cited his father's flee from GC as connected to the reasons why he feels uncertain about being a good father to Dominic Newman Abbott Chancellor (Rainn and River Ware) now.
Abby rejected Chance's comments about his dad, Phillip Chancellor III (Thom Bierdz), telling him that he needs time to adjust to all the changes since he accepted the Agency's assignment last February.
While the writing staff is presenting a plausible return scenario storyline, it does have a hole. Chance needs therapy, which his superiors should have put in place when he returned to the United States. Of course, not doing so creates the drama viewers are seeing on-screen.
This site is a leading source for everything linked to The Young and the Restless. Check back regularly on Soap Spoiler for Y&R spoilers and news!