The Young and the Restless Spoilers: Adam Protected By Victor – Billy Doomed To Fail?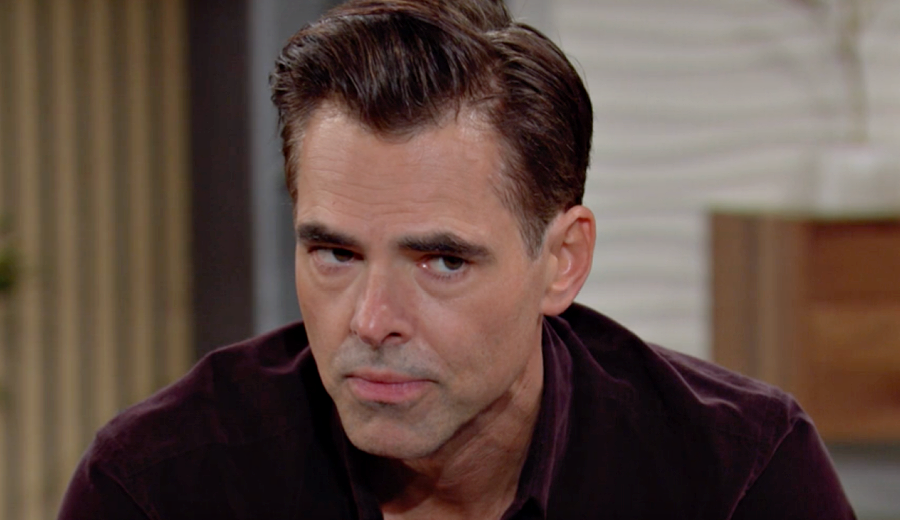 The Young and the Restless spoilers document that Adam Newman (Mark Grossman) can have a cavalier attitude about Billy Abbott's (Jason Thompson) latest antic. Billy's father, John Abbott (played by the late, great Jerry Douglas), passed away many years ago, whereas the Moustache is alive and still hitting perceived enemies with low blows.
Billy is pursuing a dangerous gamble, with the emphasis intended regarding his well-known addiction. Thompson's character is attempting to turn Adam and Victor Newman's (Eric Braeden) bias about him around.
Young And The Restless Spoilers – Success Would Look Like This
If Billy is successful, he could engineer Victoria Newman's (Amelia Heinle) acquisition of Newman Media. The mother of his children sees it as reacquiring the media division she sold off to Billy and believes that her father will reach the same conclusion sometime after the reveal.
Victoria is not just playing along. She would like Billy's ruse to work and see Newman Media become a depressed asset that Victor feels compelled to sell to Newman-Locke. That is all in the family for Victor.
But the second shoe-drop in Billy's plan has Victoria appointing him to be the head of the media company she would control.
Young And The Restless Spoilers – Adam Newman Skating Free
Adam accidentally ran down Delia Abbott (Sophie Pollono), realized he had done so after the fact, did not report the incident to the police, and then faced minimal lasting legal repercussions. But long before that, he killed a man in Kansas when he was a child.
Both incidents affirm each other in that Victor's power and influence have allowed Adam to skate free since he was young. Billy has gotten out of jams but has also suffered far starker outcomes.
In this instance, Billy wants Adam to print a slam story that will become a worthy legal target. Hardcore fans know that Adam is unlikely to face minimal backlash even if that happens. He hides behind the layers that the Newman family's wealth and position afford him.
Young And The Restless Spoilers – Billy Abbott Needs To Win For A Twist
Having Billy best Adam and Victor would be compelling soap. Adding an extra oomph to Billy's gusto is the inclusion of Victoria in the deal. But can she be trusted?
Ashland Locke (Richard Burgi) is unsure what his wife will do with Billy. Burgi's character knows that Victoria loves him. But she has retained a fondness for Billy, which could be a problem on Y&R.
This site is a leading source for everything linked to The Young and the Restless. Check back regularly for Y&R spoilers and news!