Days of Our Lives Spoilers: Who Does Xander Love More? Paul Telfer on Sarah vs Gwen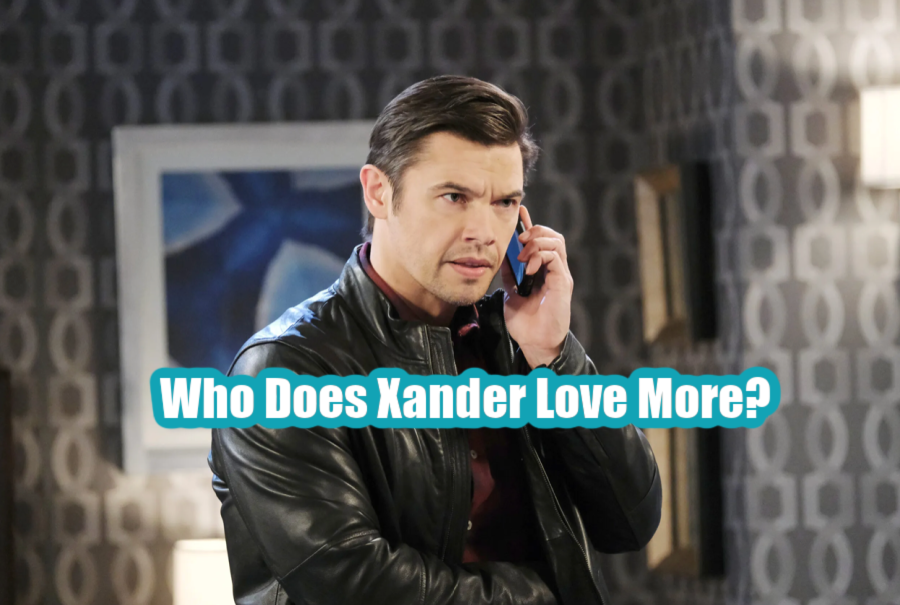 Days of Our Lives (DOOL) spoilers reveal that Xander Cook (Paul Telfer) is about to fall into a love triangle. Xander proposes to Gwen Rizczech (Emily O'Brien). However, will they still get married if Xander finds Sarah Horton (Linsey Godfrey)? How does Xander truly feel about each woman?
Xander Cook's Heartbreak
DOOL spoilers reveal that when Sarah cheated on and left Xander on their wedding day, the bad boy was devastated. Xander admitted that Sarah didn't seem like herself. However, it never occurred to him that it's due to Sarah literally not being herself!
As fans recall, Sarah caught Kristen DiMera (Stacy Haiduk) while she was impersonating Susan Banks (also played by Haiduk). Kristen needed to get rid of Sarah, so she impersonated her, made out with Rex Brady (Kyle Lowder), and shipped her off to a secluded location.
DOOL Spoilers: Protecting Gwen Rizczech
Speaking to Soap Opera Digest, Telfer talked about the search for Sarah. Everything that Gwen feared is coming true and she's powerless to stop it. Gwen has tried and will continue to try to thwart Xander's search. With that being said, Xander isn't trying to hurt Gwen by looking for his ex-bride. Xander needs to know that Sarah is safe, especially after the impersonation realization.
"He's apologetic and sensitive to the fact that it affects Gwen… He rationalizes it to protect Gwen, but also to protect himself."
Still in Love with Sarah Horton
Days of Our Lives spoilers reveal that Xander knows how much it hurts Gwen and tries to protect her. However, it is Sarah that Xander truly loves, even if he can't admit it to himself. On one hand, Xander doesn't want to get his hopes up in case he gets hurt again. On the other hand, if Sarah is in danger, Xander wants to save her.
"… at the end of the day, the issue becomes that obviously, deep down, he never stopped loving Sarah."
Days of Our Lives Spoilers: Love Triangle Ahead?
Eventually, Sarah will be found, especially since Xander isn't the only one looking for her. Maggie Horton Kiriakis (Suzanne Rogers) asks Abigail DiMera (Marci Miller) to look for Sarah. While Xander and Abigail work together, Steve "Patch" Johnson (Stephen Nichols) and Kayla Johnson (Mary Beth Evans) search for Kristen. If "Stayla" finds Kristen, then they also might find Sarah.
If Sarah returns to Salem and still loves Xander, then what does that mean for Gwen? Xander can't have both women. It sounds as if "Xarah" might not reunite. Head writer Ron Carlivati previously told SOD that in 2022, Xander realizes Gwen is the woman who has truly been there for him, which leads to him proposing. Could Gwen get her man, even after Sarah is found?
Be sure to catch up on everything happening with DOOL right now. Come back often for Days of Our Lives spoilers, news, and updates.