The Young and the Restless Spoilers: Ashland's Longterm Outlook Revealed – Billy's Games Victoria's New Problem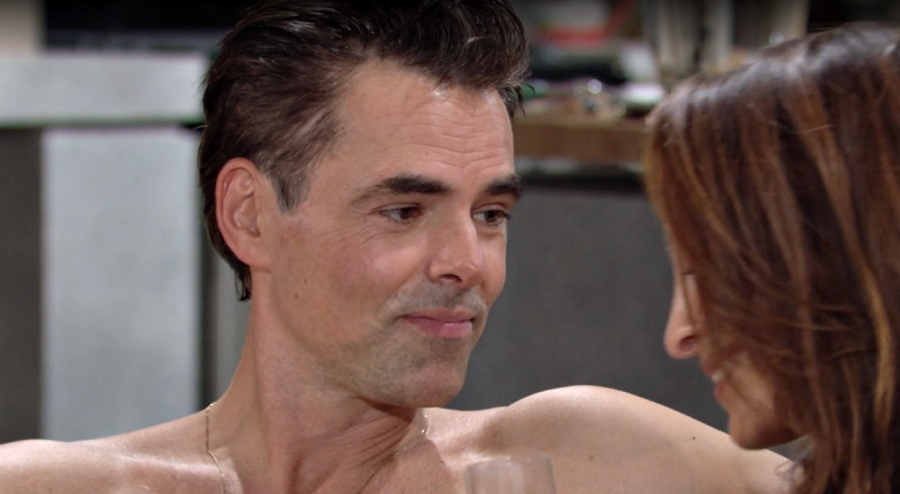 The Young and the Restless spoilers document that Ashland Locke (Richard Burgi) is teased to receive another update on what was originally believed to be a terminal illness. Y&R fans see that the now married Lockeness Monster is looking better than ever, so rumors of his demise are fleeting.
When it comes to Billy Abbott's (Jason Thompson) drama, Victoria Newman Locke (Amelia Heinle) is the most experienced person in Genoa City, Wisconsin. However, the former half of Villy appears unaware that Billy is playing a game with the Locke's and the Newman's to exact revenge punishment.
Young And The Restless Spoilers – Billy Abbott Was Not Involved
Billy could not prevent himself from becoming involved in Victoria's life. He was determined to prove that Bobby DeFranco was a scam artist.
However, Billy did not know Ashland came clean to Victoria about his birth name and sordid past. Ashland's reveal was a mix between a soul purge and preventative medicine.
Victoria, Ashland, and Victor Newman (Eric Braeden) were furious that Billy intended to press the point at the Vashland wedding in Tuscany, Italy. Thankfully that did not happen, with Adam Newman (Mark Grossman) surprisingly playing a key role in preventing Billy from wreaking havoc.
Young And The Restless Spoilers – Losing Chance Comm In A Blink
In a matter of episodes, Billy was out as Chance Comm's co-head. Lily Winters (Christel Khalil) was forced to handle the company by herself, with Jill Abbott Atkinson (Jess Walton) later deciding that Lily would better serve the parent company in becoming Chancellor Industries pending Chief Executive Officer.
Billy is allowed to be CI's Chief Operating Officer, which he has not totally ruled out. But he also has not accepted what would be a very generous consolation prize.
Thompson's character has not let go of the bit. He is intent on punishing Ashland, Victoria, Victor, and Adam for setting him up via the Jesse Gaines (Jamison Jones) bait.
Young And The Restless Spoilers – Victoria Newman Locke Can Multitask
Victoria is a human being. While being fully focused on her husband's hopefully improving condition and running Newman Locke, Victoria has not had a chance to fully process Billy's behavior.
Billy has only clued Lily in on the gamble he is taking in trying to gaslight his enemies. Jack Abbott (Peter Bergman) will also come to know what is happening.
Victoria is smart and experienced. If anyone can catch Billy in the act of faking a personal collapse, it will be his greatest love. But he is so sure of himself that Billy does not think that will happen on Y&R.
This site is a leading source for everything linked to The Young and the Restless. Check back at Soap Spoiler regularly for Y&R spoilers and news!