General Hospital News: Steve Burton Explains His Departure From ABC Soap – Will Jason Morgan Be Back?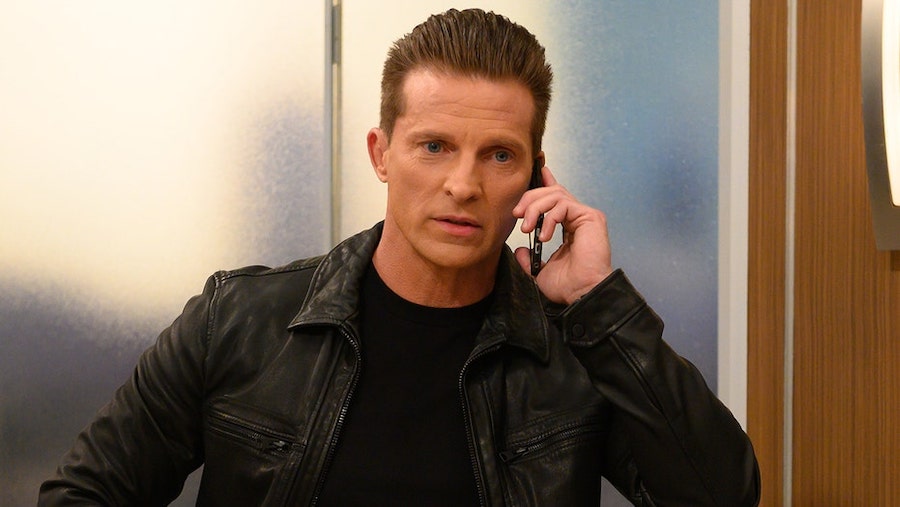 General Hospital comings and goings say it's an end of an era for Steve Burton (Jason Morgan). The actor has confirmed that he was forced to leave the hit ABC daytime television show because of the network's vaccine mandate. Earlier in the month, Burton's former co-star Ingo Rademacher (Jasper Jacks) confirmed that he too had to leave the show after refusing to get vaccinated for COVID-19. However, Burton did hint that he would be willing to come back to work, should the current circumstances change in the future. Here's what you need to know.
General Hospital News: Steve Burton Explains His Departure From ABC Soap – Will Jason Morgan Be Back?
The 51-year-old actor has been with the show since 1991 but was given the axe after he refused to comply with the show's COVID-19 vaccine mandate. His last episode was filmed on October 27th, however, it is still yet unknown when that episode will air.
Taking to his Instagram account, Burton shared a short clip in which he wanted to set the record straight on a few things with his fans about his departure. He put it this way, "I know there's been a lot of rumors and speculations about me and 'General Hospital' and I wanted you to hear it from me personally. Unfortunately, 'General Hospital' has let me go because of the vaccine mandate."
The actor, who is also known for his role as Dylan McAvoy on The Young and the Restless, said that he had asked for medical and religious exemptions to the mandate but was reportedly denied both. "Which, you know, hurts. But this is also about personal freedom to me," he explained.
General Hospital Spoilers: Is This The End For Jason Morgan?
"I'll always be grateful for my time on 'General Hospital.' I love it there, I grew up there. I believe that when one door closes, multiple doors open … so I am excited to see what the future brings. And maybe one day, if these mandates are lifted, I can return and can finish my career as Jason Morgan," Burton added, while obviously leaving the door open for a possible return to the show in the future.
So far the producers of General Hospital have not made any comments about the situation, nor has it been indicated that any more of Burton's co-stars will be leaving the show for refusing to comply with the network's vaccine mandate. We will definitely update you with all of the latest details right here.
Be sure to catch up with everything on GH right now. Come back here often for General Hospital spoilers, news and updates.