Coronation Street Spoilers: Sam Blakeman Finds His Voice Long After Natasha's Death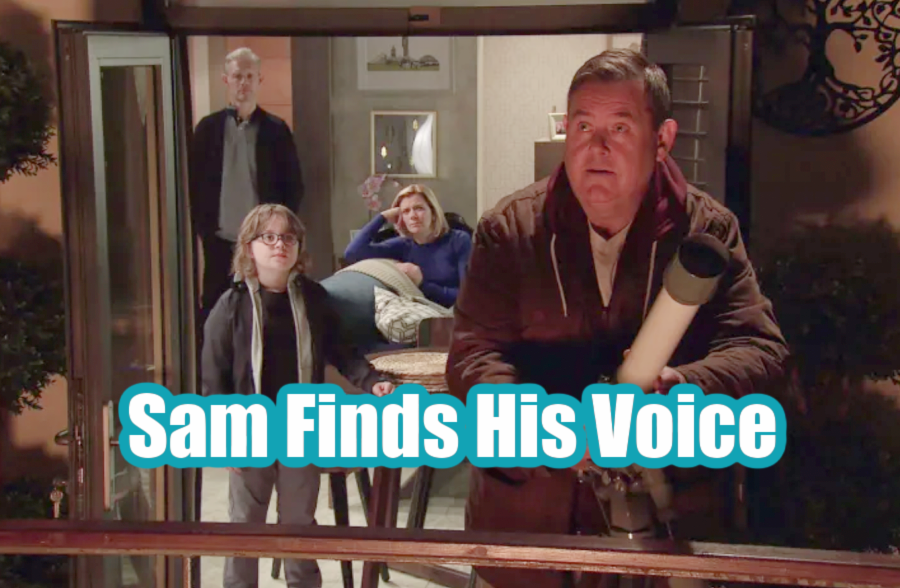 Coronation Street spoilers have revealed a breakthrough for grieving boy Sam Blakeman as he will soon experience a betterment of his condition after weeks of not saying a word since his mother's death.
During Super Soap Week, Natasha Blakeman (Rachel Leskovac) was killed when the iconic villain, Harvey Gaskell (Will Mellor), shot her thinking she was Leanne Battersby (Jane Danson) as they were wearing the same costume during the Halloween event. Since the death of his mom, the young Sam remained quiet for a long time.
In the upcoming episodes of the soap, George (Tony Maudsley) visits the flat knowing Sam's interest in stargazing. The undertaker brings the young boy's old telescope, and Sam's (Jude Riordan) face lights up, but the memory jar beside him spoils the moment.
While George sets up the telescope, Nick Tilsley (Ben Price) worries for his son as he discovers the note inside the memory jar saying that the young lad regrets his last words for Natasha.
Later that day, Nick and Leanne bring Sam to the psychologist to attend his first session. As soon as they return home, George appears as Sam requested to accompany him to some stargazing.
Enjoying every moment with their astronomical activity, Sam gives his first giggles long after his mother's death. It delights Nick to finally hear Sam's voice once again but is jealous, for he can't make his son happy like George.
Will this be the start of Sam's improvement? Will the young boy finally talk to the surrounding people?
Coronation Street Star Jude Riordan Encourages Fans To Support Him with His Acting Recognition
Coronation Street star Jude Riordan called the attention of his fans to support him for another milestone in portraying the role of Sam Blakeman in the ITV soap.
Riordan brought the viewers into tears during his last scene with Rachel Leskovac, who played his on-screen mother, Natasha Blakeman. Sam's heartbreaking speech to Natasha led Jude to be nominated for Best Soap Performance at the "I Talk Telly Awards."
The 10-year-old actor shared the good news on his Instagram page: "WOW. This is brilliant!! My very first Best Soap Performance nomination. I am buzzing about this. It's been such an emotional storyline to play so if you have enjoyed (or maybe not as too sad!) Sam then please VOTE … Thank you everyone for supporting me."
Fans showered Jude Riordan with appreciation in the comment section, telling the young star about his incredible performance in Coronation Street.
Mollie Gallagher, who played Nina Lucas in the soap, is also nominated in the same category.
Be sure to catch up on everything happening with Corrie right now. Come back here often for Coronation Street spoilers, news, and updates.