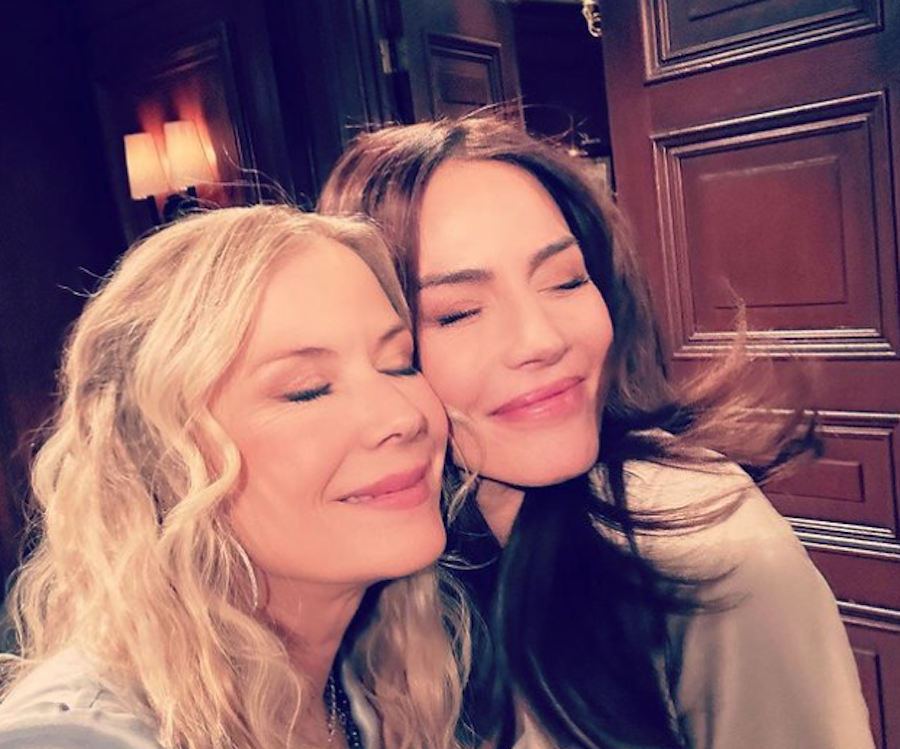 The Bold and the Beautiful spoilers say that at this point, we might all just agree that the speculation could be true at this point. It seems like a lot of people think that Brooke Logan and Taylor Hayes are about to get up close and personal together and from what we can tell, nobody seems to be mad about it! In fact, actress Krista Taylor has already coined Brooke and Taylor's couple name as 'Braylor.' Here's what you need to know.
The Bold and the Beautiful Spoilers: Get Ready For More Braylor
It wasn't too long ago that both Brooke and Taylor made it pretty clear that they didn't want to choose Ridge Forrester or have Ridge choose between the two of them. So that's why they chose themselves for the first time in their lives. For a moment there, it seemed like both Brooke and Taylor were going to stay single for awhile but if there's anything that we've learned about life in this fictional town of Los Angeles it's that no one stays single for too long.
While same-sex couples are nothing new in the daytime television world (just think Tessa and Mariah on The Young and the Restless), this is definitely a first for both Brooke and Taylor. After all, fans have long seen them as man-eaters who can't seem to decide on which Forrester hunk they want to bed. But times have certainly changed and it looks like Brooke and Taylor's friendship is about to develop into something more.
The Bold and the Beautiful Spoilers: What's Next For Taylor And Brooke?
The Bold and the Beautiful spoilers say that Braylor is going to make some waves and let's just say that no one is going to stop these two women from getting what they want! Watch this space as we have a feeling that Brooke and Taylor are going to be turning some heads with their behavior.
Of course, fans will have to tune in each and every day to find out what will happen next! The Bold and the Beautiful fans, what do you think of this story? Go ahead and let us know what you think by adding some buzz in our comments section. Also, don't forget that The Bold and the Beautiful airs weekdays on CBS. You'll need to check your local listings for times.