The Young and the Restless Spoilers: Adam's Big Problem Not Billy – Chloe & Chelsea More Dangerous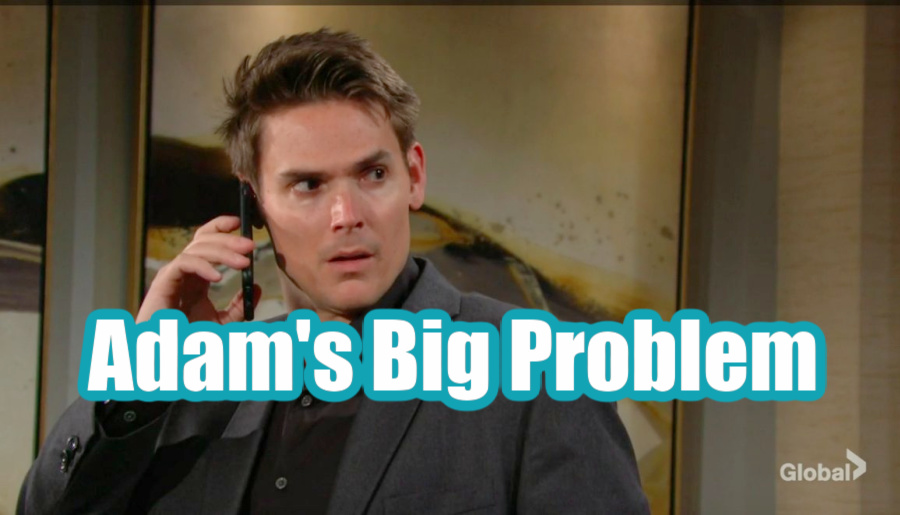 The Young and the Restless spoilers document that Adam Newman (Mark Grossman) decided to throw-in with his father. Victor Newman's (Eric Braeden) petty attempt to undermine Billy Abbott (Jason Thompson) feels like a high school reunion grudge.
While Adam basks in the anticipated glow of Billy's anticipated failure, Grossman's character should be preparing for his next real problem. Chloe Mitchell (Elizabeth Hendrickson) has been teasing her best friend's return to Genoa City, Wisconsin.
Melissa Claire Egan (Chelsea Lawson) recently teased her character's in-person return to the script with an Instagram photo that included Chelsea, Chloe, and Sally Spectra (Courtney Hope) in an off-camera pose that evoked Charlie's Angels.
Egan included a quote with her photo that said, "This is gonna be funnnn!"
Young And The Restless Spoilers – Living In A Digital World
It has become commonplace for savvy soap actors to use their social media accounts to share behind-the-scenes moments from the set. Doing so helps to promote themselves and their colleagues.
Drawing the fans into current and upcoming storylines is smart in today's entertainment world where devoted audience members value what amounts to additional content. That, along with shared photos and information from the star's personal lives, allows viewers to deepen their bonds with the actors.
Soap actors who use social media are, in effect, serving as their own agents. That is wise, as promoting one's career is part of a highly competitive business.
Y&R Spoilers – Chelsea Lawson's Imminent Return
Chelsea was struck on the back of her head by someone Adam hired earlier this year. That someone was played by Matt Katrosar. He is Egan's real-life husband and the father of their first child. Egan took some months away from the set to give birth and then be with their son, Caden.
Y&R kept Chelsea in the storyline through a series of video chats. Doing so allowed the audience to know that Egan's character would be returning.
Now, with Anita Lawson's (Catherine Bach) recovery from hip surgery and a subsequent fall nearly concluded, Chelsea is ready to come home. She does so as the woman Adam rebuked from a Chadam reunion attempt. However, he does want her to head Newman Media's fashion line, which she knows.
Young And The Restless Spoilers – Adam Newman Bites Off More Than He Can Chew
Adam, like his father, believes that everyone can be managed. So, he sees no problem with having his ex-wife, the woman (Chloe) whose daughter he believes he accidentally killed in 2013, and Sally, his intended love interest, all working together.
That foursome is a recipe for mega drama, which should equal many great episodes. So, whatever happens with Billy will not compare to dealing with GC's Angels.
This site is a leading source for everything linked to The Young and the Restless. Check back regularly for Y&R spoilers and news!