The Bold and the Beautiful Spoilers: BB23 Winner Xavier Prather Guest Stars On B&B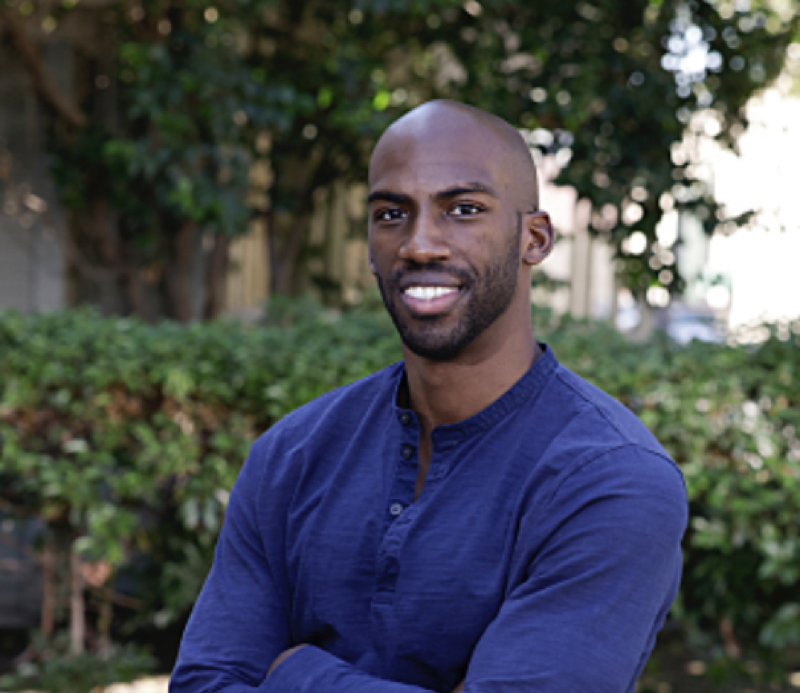 The Bold and the Beautiful spoilers and updates tease that Big Brother winner, Xavier Prather has landed a guest role on the daytime soap. The reality TV star is scheduled to appear on episodes set to air on Monday, November 8, and Wednesday, November 10.
Prather made waves in the entertainment industry when he became the first-ever "black" winner of Big Brother. The reality show shared the latest news about his gig in a post on Instagram.
The reality show shared a photo of Pather on set and captioned, "Are you wanting more Xavier? Well, you're in luck!"
Prather Becomes First-ever Black Big Brother Winner
Other Big Brother contestants have appeared in the soap in the past such as Rachel Reilly. She appeared on scenes at Forrester Creations and Bikini Bar, to name a few. Prather is one of the strongest Big Brother contestants and winning the 23rd season of the reality show is well deserved.
The Cookout Alliance
Prather was part of The Cookout, a six-man alliance that was formed to make sure that a Black will win the show for the first time. Not only did they manage to make that happen but all members of The Cookout reached the final six. Prather and Big D landed the final two. In the end, Prather won the grand prize of $750,000 while Big D won $75,000.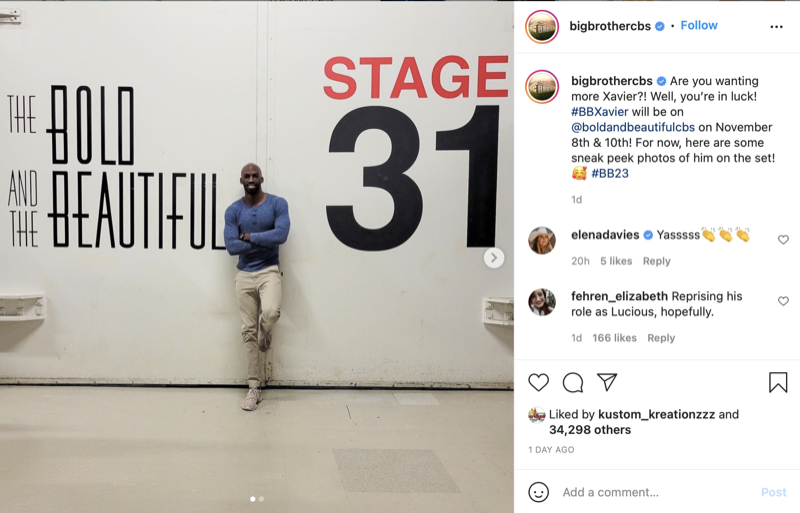 Big Brother Spoilers – Deacon Sharpe Teams Up with Sheila Carter
Deacon Sharpe (Sean Kanan) will form an alliance with Sheila Carter (Kimberlin Brown). The latter will manipulate Deacon and convince him to go undercover at Forrester Creations. He'll show up unannounced at her office. He'll tell her how proud he is of all her accomplishments while he was in prison.
Liam Learns About Hope Logan's Letters to Deacon
Liam Spencer (Scott Clifton) can't believe that Hope sent letters to Deacon while he was behind bars. Liam believes Deacon has no place in Hope's life. The pair need to talk things through and come up with a decision on how they should best deal with Deacon.
Deacon will try to appeal to Hope's emotions and tries to persuade her that he deserves a fresh start. Sheila wants the same thing with John "Finn" Finnegan (Tanner Novlan). Liam and Hope will fight over Deacon. The latter and his new partner, Sheila may use that for Hope to become more empathetic to Finn, since they seem to be in a similar situation.
Be sure to catch up on everything happening with The Bold and the Beautiful right now. Come back here often for The Bold and the Beautiful spoilers, news, and updates.