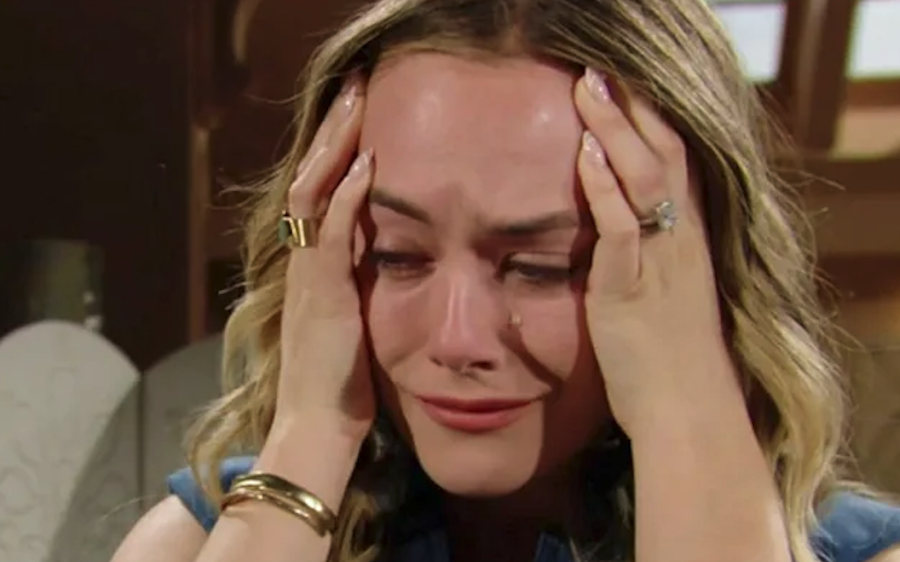 The Bold and the Beautiful spoilers say just when you thought Liam Spencer couldn't stoop any lower, he turns around and does this.
Because he just can't get over the fact that Hope and Thomas are together and happy, Liam is going to raise hell and stress Hope to the very core by threatening to take their daughter Beth away from her. Keep reading below for everything you need to know.
The Bold and the Beautiful Spoilers: Hope Loses Custody Of Beth
While everyone is certainly used to Thomas Forrester playing his dirty tricks on people in order to get what he wants, it seems like Liam Spencer is no better.
It seems like he is hellbent on destroying Hope's relationship with Thomas just because he is so utterly jealous of the handsome Forrester son. He'll do practically anything to get him out of the picture, too.
The Bold and the Beautiful spoilers strongly suggest that Liam is going to do everything in his power to try and tear his daughter Beth away from her mother, Hope.
Even though Hope is a very dedicated mother to both Beth and Thomas' son Douglas Forrester, Liam still thinks that Thomas is a threat and that's why he wants to protect his daughter from him.
After all, Liam keeps reminding Hope that Thomas was the one who kept lying about their baby daughter being dead when she was actually alive and in the hands of Steffy Forrester. That's just something Liam can't forget, nor can he forgive.
The Bold and the Beautiful Spoilers: What's Next For Hope Logan?
It goes without saying that Hope Logan is going to put up a huge fight. Even her mother Brooke Logan is going to get involved as she doesn't want to see her daughter lose her child.
Has Liam gone too far this time? That's what many The Bold and the Beautiful fans want to know. Of course, viewers will have to tune in each and every day to find out what will happen next. Watch this space for more juicy B&B drama to come.
Tell us, what do you think of this story? Drop us a line in our comments section below with your thoughts.
Also, don't forget to come back right here for all the latest news and gossip about all of your favorite British royals, Hollywood actors, and reality television stars. We've got you covered.