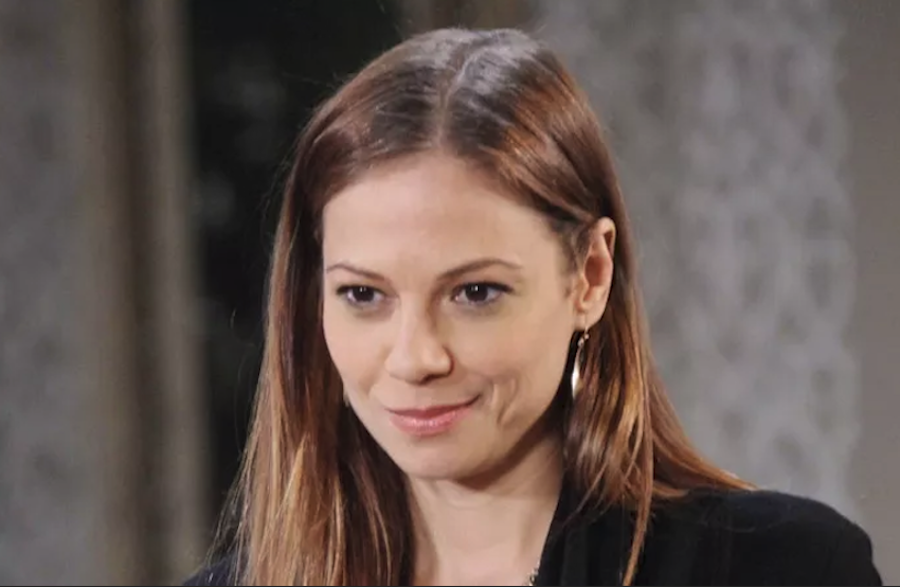 Days of Our Lives spoilers say that things are going to take a harrowing turn for Ava Braun in this fictional town of Salem. That's because Gil is going to get her hands on her in a way that we haven't seen before.
After getting a new demand from Gil, Ava refuses to comply with him despite the fact that one of the dealers has been arrested and wants Ava to do his dirty work for him. But Ava's not the kind of woman who will easily comply. Here's what you need to know.
Days of Our Lives Spoilers: Ava Becomes A Victim Of Sexual Violence
According to the latest edition of Soap Opera Digest, Ava is clearly standing beside Harris as there's no way that she's going to let him down on this one.
Speaking about the situation in a new interview with the publication, Tamara Braun, who plays Ava on the show, puts it this way, "Ava's falling for Harris and she doesn't want to betray him. I mean, she's already betraying herself and what she was hoping to do in her life at this stage, but she doesn't want to jeopardize what she has found with Harris.
However, Days of Our Lives spoilers say that Gil gets upset when he doesn't accept Ava's answer and advances on her. She soon becomes a victim of his sexual violence.
Tamara previews, "If you watch the episode, there should be no question that he tries to sexually assault her. It was a very uncomfortable scene to shoot. There was no ambiguity while shooting it. That's for sure."
Days of Our Lives Spoilers: Harris Wants To Know The Truth
Days of Our Lives spoilers further preview that Harris is shocked when he sees Ava standing over Gil's dead body. Ava wants to tell Harris the truth and wants to keep him in the loop, but she knows that it can't happen right now.
Or at least, not yet. It goes without saying that fans will have to tune in each and every day to find out what will happen next.
Tell us, what do you think of this story? Drop us a line in our comments section below with your thoughts.
Also, don't forget to come back right here for all the latest news and gossip about all of your favorite British royals, Hollywood actors, and reality television stars. We've got you covered.