DOOL Spoilers Monday, November 20: Harris' Assignment, Ava's Sticky Situation, Theresa Called Out, Xander's Decision
Days Of Our Lives spoilers for Monday, November 20 indicate that Harris Michaels (Steve Burton) will get a new and dangerous assignment.
Days of our Lives Spoilers Highlights
Ava Vitali (Tamara Braun) finds herself in a sticky situation Brady Black (Eric Martsolf) calls out Theresa Donovan (Emily O'Brien). Xander Cook (Paul Telfer) decides about his custody battle with Sarah Horton (Linsey Godfrey).
Harris Michael Assigned To Illegal Drug Case
Days of Our Lives Spoilers reveal that Paulina Price (Jackee Harry) will decide that something needs to be done about the illegal drugs that have suddenly increased in Salem.
Too many people are being hurt by these drugs including the young people of Salem and Paulina is determined to put a stop to it. Paulina wants a cop who can get to the bottom of them and stop this epidemic now.
Harris is Paulina's number one choice to handle this case. Harris is a new hire with a lot to prove. Harris is also a tough guy who has been around.
Of course, it doesn't hurt that Harris is dating the resident lady mob boss either. Unfortunately, Ava is the person pushing the drugs since Clyde Weston (James Read) is threatening her son.
DOOL Spoilers: Brady Black Calls Out Theresa Donovan
Ava is in a sticky situation now that Clyde's drugs are circulating around Salem and the cops are onto the issue. Unfortunately, things might get a little more complicated now that her boyfriend is investigating the drug ring.
Spoilers say that Ava will end up needing Harris' help. Can Harris do his job and protect his girlfriend at the same time?
Brady calls out Theresa after hearing part of her phone conversation. Theresa was forced to help Konstantin Meleounis (John Kapelos) kidnap Sarah's baby so that he would look like a hero to Maggie Kiriakis (Suzanne Rogers) and Sarah.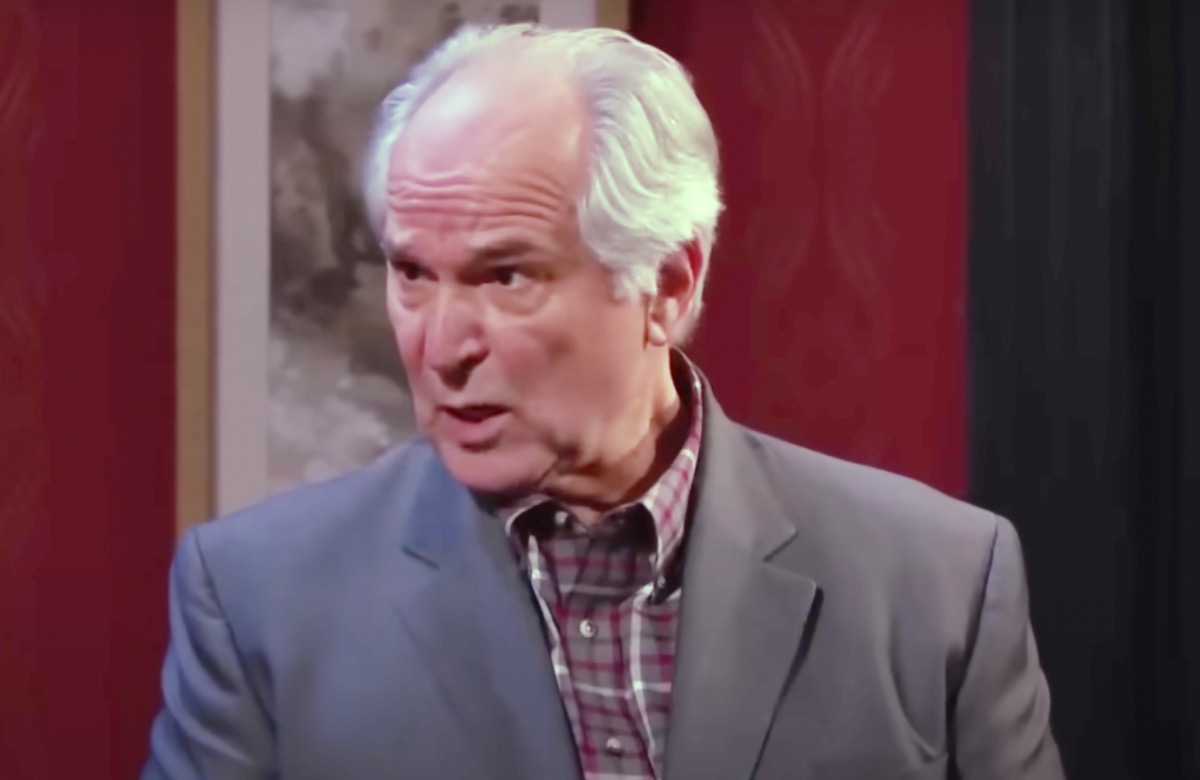 However, Konstantin is trying to take advantage of Maggie and steal her money. However, Brady will argue with Theresa even though he doesn't know the story.
Days of Our Lives Spoilers: Xander Cook Makes An Important Decision
Xander decides what do to about the custody suit. Xander knows that Sarah is a good mother and that she doesn't deserve to lose her little girl.
Xander doesn't want to take the baby from Sarah, he just wants to be a part of his daughter's life. Now that the baby has been kidnapped, Xander sees that. Will he drop the lawsuit?
Xander simply wants to co-parent with Sarah and be in his child's life. Something Sarah hasn't wanted and tried to prevent. Can Xander and Sarah come to an agreement about their child?
Will Sarah and Xander end up reuniting and raising their daughter together instead of fighting to see who she is going to live with after all?
Be sure to catch up on everything happening with DOOL right now. Come back here often for Days Of Our Lives spoilers, news, and updates.